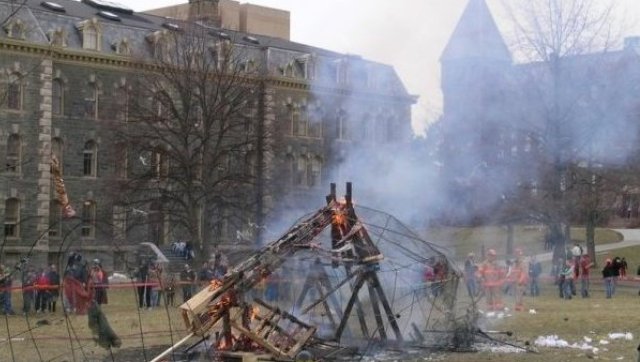 One of the best parts of college are those crazy nights where everyone participates in a tradition, from naked bike rides to midnight chants. Today's 2013 Unigo College Rankings list tips its hat to the schools where students felt they had one of the wackiest traditions around!
The Top 10 Colleges Where Streaking in the Quad is Just Another Tuesday
PHOTO GALLERY
Top 10 Colleges with Unique Traditions
Want to learn more about these schools? Click on the link in the slide to visit their profiles where you can talk to current students about what life is really like on campus!
Keep up with Unigo on Twitter at @Unigo
Get the latest news and offers from Unigo on Facebook at www.facebook.com/myunigo