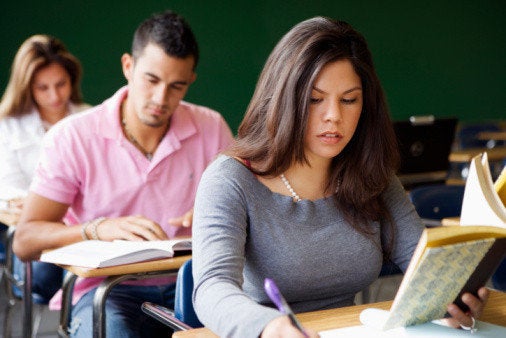 You've wanted to attend UCLA since you can remember -- the sun, the west coast, the beautiful campus -- it's everything you've dreamed of. Everyone tells you campus visits are the best way to see how well you'll fit at the campus, but that's the problem. You live in Florida and don't have an extra $800 laying around. Have no fear, use these tips to make college visits as affordable as possible, even if it means you never leave home!

This week's question asks:
"I know that college visits are a great idea but my family doesn't have the time or money to visit some of the schools I'm really interested in. What else can I do?"

"Would you buy a car you didn't test drive?"
While you are exploring colleges, do your research online -- virtual tours, online forums, and social media all will help you check out each school's vibe. But before you commit four years and many thousands of dollars to a school, you need to experience the campus and people in person.  Schedule visits to your top picks, taking advantage of discount travel website deals. Schools may help you economize with shuttles from the airport and meals in cafeterias. Many colleges will allow you to stay in a dorm overnight, and some even provide a transportation allowance for students with financial need... be sure to ask!
- Megan Dorsey - College Advisor, College Prep LLC

"How to be economical and inventive"
Visit online. Talk to current students and faculty. Speak with alumni. Investigate through print and electronic media. Ask your college counselor. Ask former students at your high school who now attend a college or university you are considering. The cost of visiting a college you are considering largely consists of the cost of travel and lodging and food while in the area. Figure out the schools you really want to experience and then figure out your budget for visiting. Make your budget go a long way by being efficient and creative.
- Steve Thomas - Director of Admissions, Colby College

"Be a virtual visitor"
There are lots of options here.  Obviously, check out Unigo's resource of campus videos, but also consider pouring through each school's official website as well as their Facbook page.  Additionally, follow the schools on Twitter and interact with them on occasion, asking questions about your interests.  Use the Internet to your advantage; make yourself known as someone who definitely wants to become engaged with others.  You might actually learn more than you would on a campus visit.
- John Carpenter - Founder, AskJohnAboutCollege.com