Wahid Ghassemi is a musician and folklore music scholar. He has worked as a singer and composer since 1977 and has conducted extensive research in native folklore music in different regions of the country since 2002.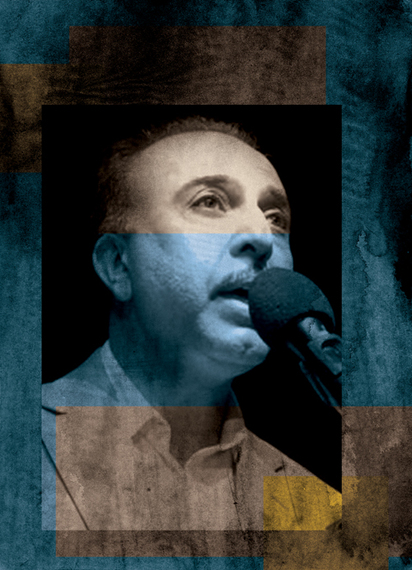 Photo : Rooholamin Amini / Matthieu Hackière
Have your rights ever been violated?
I was forced to leave Afghanistan with my family. We spent many years living overseas in exile, far from my native environment and all the values and things that meant home to me.
What are the important achievements since the time of the Taliban in Afghanistan?
Freedom of expression is an important milestone of democracy. Furthermore, I support the holding of elections as part of the democratic process; even if they are not held perfectly it is better than nothing. The development and increased participation in sport promotes a healthy lifestyle for the young people of Afghanistan, and our professional athletes represent Afghanistan positively on the world stage, in a different light to how the world is accustomed to seeing us.
What gives you hope for the future?
The awakening of youth and intellectuals, and Afghanistan's gradual transition from conflict to relative peace, stability, and security -- a situation where people can have hope for their lives -- these are two key promising developments. I believe this country has a clear future.
The most fundamental challenge that motivates me to work for progress in Afghanistan is to move us beyond the anxiety of 2014. As a citizen of this country with great hope, trust, and respect in my fellow citizens, I wish to help my country come out of the 2014 impasse.
What you fear most today?
There are many things that I fear and worry about, for instance, the level of hypocrisy and discord amongst people. But if you are asking with respect to my own work, I am most afraid of experiencing again the kind of cultural invasions and restrictions that have previously limited all aspects of cultural life in Afghanistan.
What are the biggest challenges facing Afghanistan?
The biggest structural challenge is lack of attention to standards and professional rules in any field. We hardly pay any attention to ensuring that structures abide by well-defined and homogenous standards and that is what makes us vulnerable in Afghanistan.
Another major challenge for our society is the persistent attempts to re-enforce ethnic divides in this country. Everybody will suffer if this way of interacting continues, even those who fuel the fire.
Much can be said with respect to culture. Even before thinking about the influence of foreign cultures, a major challenge that we face is that the youth of Afghanistan don't know anything about the cultural wealth that resides in our country. It is very difficult to find a single young person that fully grasps the Afghan culture he has inherited. This is a source of great concern for me.
Would today's Afghanistan allow schools to once again be closed to girls and women to be excluded from social participation?
I don't believe that the people of Afghanistan would ever accept this again.
Can you tell us about any specific occasions where the human rights of a female family member or friend were violated?
During the reign of the Democratic People's Party in 1981, when my wife was at school, she and her classmates were imprisoned by the security service in Kabul for opposing the government.
What are the major factors deterring women's participation in social, economic, political and cultural spheres?
Patriarchy, the persistence of the ideology of the Taliban, and the low representation and participation of women in our country's cultural life.
What are the major demands of women in Afghanistan?
Women demand freedom. They want equal rights with men and the abolition of customs that violate their rights, such as forced marriages.
Which sources and centres of power can women rely on to promote their rights and demands?
The terrible events that women suffer every day in Afghanistan demonstrate that women do not enjoy their human rights in this society.
What have you done in your personal and professional life to fight against discrimination?
In all the years I have worked as an artist, I have sought to eliminate discrimination. I belong to the land called Afghanistan and this is our common home. I have performed songs with messages of solidarity, reconciliation, and equality, and dedicated them to my people. I have done everything possible to promote equality amongst my fellow citizens and my determination has never been swayed.
"Unveiling Afghanistan, the Unheard Voices of Progress" is a campaign by Armanshahr/OPEN ASIA and FIDH, which explores views held by Afghan civil society actors. Over 50 days, 50 influential social, political, and cultural actors hope to spark conversation and debate about building a society that is inclusive of women's and human rights in Afghanistan.
You can read original interviews in Dari on Armanshahr/OPEN ASIA