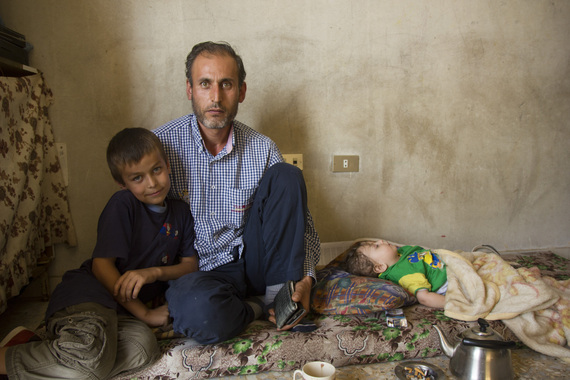 Fatima, Amani and Mohammed's father Ahmad is a great believer in education. In Syria the family were well off, the children were in private schools, they even had private tutors. Upon fleeing to Lebanon, Ahmad couldn't afford to put his seven children in private schools and there was a shortage of places in government schools, so he spent a year worrying about the schooling they were missing out on.
Thanks to the ground breaking double shift system his older children have been able to take part in the pilot of the system and have been in school since January. Seven year old Mohammed will be starting school for the first time this year.
The father's belief in education as the door to opportunity is reflected in the ambitions of his children - Fatima wants to be a journalist, Amani a doctor and Mohammed an engineer. Bright and confident, now in school, and with the full support of their parents, you can believe that they will realise these dreams.