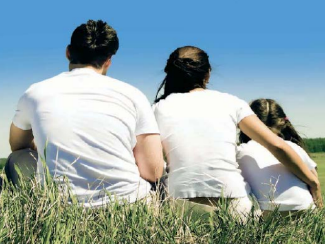 Every May, families, friends, and communities join together to bring attention to mental health by showing their support during Mental Health Awareness Month.
If you and your family are facing a serious crisis such as a suicide attempt, this is likely one of the most difficult things you will ever face. If you have the right tools, you will be prepared to assist your family and find long-term solutions that are appropriate for each of you. With the right approach, and the right support, there is recovery and hope. USAGov and Rocky Mountain MIRECC for Suicide Prevention share six areas where you can make a positive difference during chaotic, stressful events, for you and your family.
Along with the special activities during Mental Health Awareness Month by organizations such as the National Alliance on Mental Health and Mental Health America, there is support available throughout the year during times of crisis. The government is filled with programs and services that can help you and your family face an emotional crisis. Find special support for Native Americans, lesbian, gay, bisexual, and transgender (LGBT), and veterans.
Let USAGov be your guide at USA.gov/explore.
___________________
If you -- or someone you know -- need help, please call 1-800-273-8255 for the National Suicide Prevention Lifeline. If you are outside of the U.S., please visit the International Association for Suicide Prevention for a database of international resources.