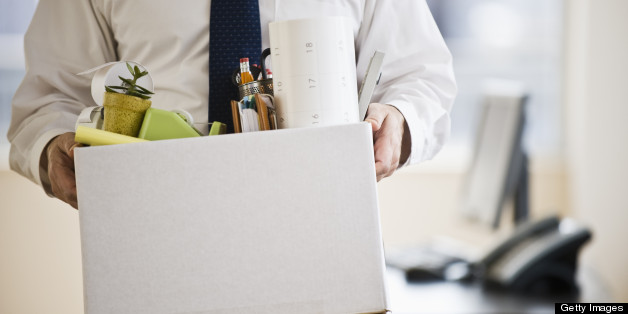 Compensating discharged employees can be a fine line to walk. Employers and HR managers want to ensure discharged workers receive compensation fitting to their financial needs, but too often, employers skip out on other necessary components of employee outplacement services -- especially when it comes to helping workers fight unemployment.
When workers leave a company, they're not always looking for a lump sum severance pay. Sure, this type of compensation is often warranted, but worker needs are often much more diverse. In a shaky economy with high unemployment, workers need more than just payment to get back on their feet -- they need tools. If employers don't recognize this, they stand to leave a negative impression on current workers and harm their company's reputation.
If employers want to show former or current workers they truly care about their well-being -- during their time at the company or afterward -- it's crucial to spice up outplacement services, covering all the bases where workers may need assistance. Here are five tips for spicing up employee outplacement services:
1. Boost job search efforts. With so many Americans suffering from long-term unemployment, leaving a job can be scary. If a worker is leaving the company without immediate career opportunities, provide assistance to get them on their way. Offer resume writing and cover letter help, or introduce them to social media platforms to help them to boost their personal brand. You could also consider providing a list of upcoming career fairs and networking events to help them get back on their feet.
2. Help with overall career management. Don't just help former workers to find a new job -- help them to maintain their career for years to come. Provide access to career management mentors, leadership advice, or even helpful software such as a platform to organize contacts, job applications, and access new openings. Resources like these show current and former workers you're invested in their career overall -- not just their company role.
3. Offer ways to connect with company alumni. Help former employees to get back on their feet by allowing them to forge new connections -- access to company alumni is a great place to start. Many colleges and universities connect students with alumni to further their career and job search efforts, so why not create a list of company alumni willing to help in the same way? This aspect of employee outplacement services will foster new networks and create a community that lives on, fighting long-term unemployment even after employees leave your office.
4. Provide relocation assistance. If a worker is leaving the company to pursue new career opportunities, help them on their way by providing relocation assistance. This can be in the form of a stipend for travel charges or help with the moving process. In the U.S., only five percent of companies offer relocation assistance, while 10 percent of European companies surveyed and 14 percent of companies in the Asia Pacific region offer the benefit. Relocation can burn a hole in anyone's wallet -- show workers you respect their autonomy by aiding them in this career or life transition.
5. Offer perks. Plenty of big-name tech companies, like Twitter and Facebook, offer in-office perks to boost company culture. These workplace perks often include gym memberships, free massages, yoga classes, laundry service, bike repair, haircuts, and even admittance to lectures from top industry leaders. In a recent survey, 58 percent of workers said special perks and better benefits are an effective way to improve retention, so why not offer similar perks for employees leaving the company, too? As part of your outplacement services, these simple gestures show workers you care about their continued mental and physical well-being.
If companies and HR managers don't focus on creating admirable outplacement services, they may actually be adding former workers to the group of long-term unemployed. To avoid negative sentiment and create a real talent community around your company--one that lives on even after workers leave--focus on these tips to spice up your outplacement services.