The information technology (IT) distributor is at the center of the IT supply chain, between the technology vendor and the IT reseller. They make sure technology resellers have the right products, training, and financing to satisfy end user customers. The distributor provides a one-stop shop, receiving truckloads and pallets of product and breaking them down into quantities that match the requirements of their resellers. They extend about $5 billion of credit to the North American IT channel each year. On the product side, distributors annually ship over 150 million items and manage over 100 million software licenses.
Over 50,000 individual customers have their needs met through a distributor. According to a panel convened by CRN, the trade publication dedicated to the IT channel, distributors are expected to play an expanding role in the rapidly-evolving IT market.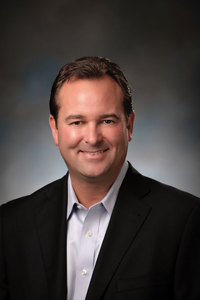 Joe Quaglia, President of the Americas, Tech Data
I spoke with Joe Quaglia, president of the Americas for Tech Data, one of the world's largest wholesale distributors of technology products, at his company's Advanced Information Solutions (AIS) partner conference last month. I was delighted for the opportunity to keynote at the AIS conference, discussing the importance of digital business transformation and the importance of distribution partnerships Joe has served on the Board of Directors of CompTIA, the non-profit IT industry trade association, for the past two years. Joe and his team at Tech Data collaborated and developed this very helpful infographic, describing the 10 best qualities of an IT distributor. This infographic will help guide value-added resellers, solution service providers, and vendors as they select distributors for their businesses.
This post was co-authored with Joe Quaglia, president of the Americas for Tech Data.