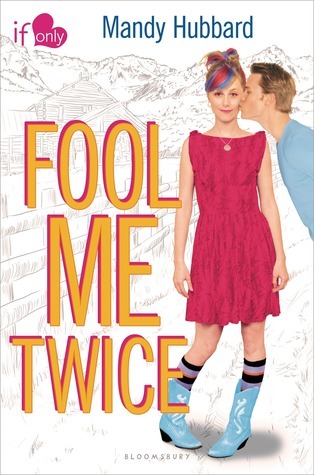 Have you ever fallen in love with someone that you shouldn't have? We've all been there, right? And now, thanks to Bloomsbury's new If Only line of young adult romances, you can relive that feeling just in time for the summer reading season.
The If Only novels focus on teens who fall for someone they shouldn't -- such as a best friend's boyfriend or a guy that's totally wrong for them -- bringing home the point that "you want what you can't have."
The first two books in the series are Fool Me Twice by Mandy Hubbard and Wish You Were Italian by Kristin Rae and both these books are also a part of Bloomsbury's "First Loves" campaign and tour, which will also include the novels: The Chapel Wars by Lindsey Leavitt, Open Road Summer by Emery Lord, and Searching for Sky by Jillian Cantor.
Sticking with the theme, Fool Me Twice by Mandy Hubbard follows Mackenzie (Mack) who is out for revenge after getting dumped by her boyfriend Landon. An opportunity arises after Landon is struck with amnesia and Mack has the perfect plan - make Landon fall in love with her again, and dump him. Brilliant. But there's one major problem: Mack can't fall for Landon all over again.
Fool Me Twice is a light, fun, and cute read that is perfect to dive into while your lounging at the beach or sipping Mai Tais by the pool. I caught up with the fabulous author Mandy Hubbard to get all the details behind her guilty pleasure of a novel.
What was the inspiration behind your book Fool Me Twice?
My career started with young adult Rom-Com books (Prada & Prejudice in 2009 and You Wish in 2010) and I'd really wanted to go back to that space, but was having trouble coming up with a high-concept idea. For me, writing humor comes from the situations I put my characters in more than anything else, and it's gotta be a little bit ridiculous. Prada & Prejudice had time travel filled with comedy-of-errors situations, and You Wish had wacky wishes (Life-Sized My Little Pony anyone?).
While out at lunch with a group of publishing friends, one of them off-handedly said, "Someone should do a YA version of "Overboard."' I couldn't stop thinking about it, so I emailed her later that week and asked if she would mind me riffing off the idea. In the end the book's plot has little resemblance to the movie, but it got my wheels turning!
Tell me a bit about yourself and how you got into writing.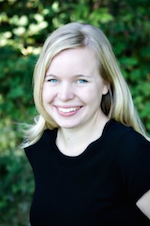 I've always been a reader--I remember having stacks of Berenstein Bears and Little Critter books next to my bed, which transitioned to The Saddle Club series, and then R. L. Stine's Fear Street books and Mary Higgins Clark's adult suspense novels. I even remember my best friend teasingly calling me a bookworm in the third grade, and being embarrassed by it!

I'm not, however, one of those authors who can say they always dreamed of being an author. It simply never occurred to me that I would enjoy it.
Fool Me Twice is part of the new If Only series centered around falling in love with the "wrong" person. How do you think people can relate to this concept?
I hate to sound like Taylor Swift, but I'm completely fascinated by love, and the way it can blind you to things. It's so easy to build up another person in your mind, make them into your fantasy soul mate, and it takes weeks or months to take the blinders off. I think every girl has fallen in love with the wrong guy at one time or another. They probably invented the saying "hindsight is 20/20" specifically to talk about ex-boyfriends.
In addition to being a writer, you are also a literary agent. How do you feel your work as an agent influences your writing and vice versa.
As an agent, I see first-hand just how many talented people are writing books and seeking publication. It's truly eye-opening to realize the level of competition out there, and how talent alone isn't enough--it's gotta be the whole package--voice, concept, execution, timing, luck. It definitely pushes me to make my writing better, to develop stronger concepts, to revise one more time, because there's a finite amount of space on each publisher's list.
I'd like to think I'm a "kinder, gentler" agent because of my writing. I know what it's like to be rejected or to get disappointing news and I try to cushion the blow. I've also sold clients books to the same publishers I've written for, and it's enabled me to give them the inside scoop on what to expect from their editor, or the publicity team.

What do you want people to walk away with after reading Fool Me Twice?
With my humorous books, I'm all about the escape-from-real-life. I don't need a reader to walk away changed, I just want them to enjoy the few hours they spend with my characters. It's the same reason I'll watch "Pitch Perfect" again and again even though I've already seen it dozens of times--it can lift my mood and make me smile. So I guess what I'm saying is... I hope Fool Me Twice is the literary equivalent of "Pitch Perfect." Is that so much to ask?