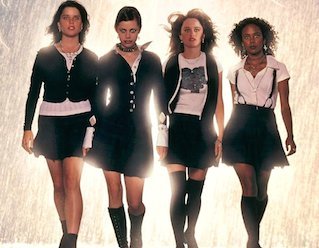 Move over vampires, werewolves and mermaids, it's the year of the witches and they're here to stay! It's no secret that witches are everywhere these days -- from Deborah Harkness' A Discovery of Witches, to Brittany Geragotelis' Life's A Witch, to Melissa de la Cruz's Witches of East End, witches have sealed a spot on many of our bookshelves. And it's not just book industry -- the television industry, as well as the movie industry, have also jumped on the bandwagon. So why are witches having such a huge moment in pop culture?
Canadian native Michelle Krys, author of the upcoming young adult witch series Hexed, knows a thing or two about the trend, and was kind enough to weigh in on why people can't get enough of the magic.
When did you first fall in love with witches?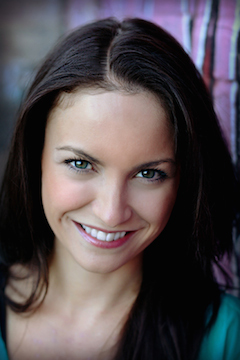 I vividly remember watching The Craft in the fifth grade and wanting nothing more than to be a witch. I started a "coven" with my sister and best friend, which we laughably called The Hallow Hunters, and spent evenings calling the corners and pretending to levitate each other in my bedroom. I'd go on to adore many other witch-led movies, TV series and books: Sabrina the Teenage Witch, Buffy the Vampire Slayer (which heavily featured Willow as Buffy's witchy best friend) and later, WB's Charmed, to name just a few examples. And though I shamefully haven't read the Harry Potter series, it's undeniable they've cast a spell over the world.
Witches are just plain fun.
They cast spells, fly and are generally fierce and fearsome, not to mention mysterious and, more recently, sexy.
But why the renewal of interest in witches?
Of course, witches aren't new. They've been around in pop-culture for decades. One could make an argument for good old-fashioned escapism. Witches have the power to improve their lives exponentially with a simple spell. If you'd have asked me in the 5th grade why I loved The Craft so much, I would have probably said I liked that Nancy, Bonnie, Sarah and Rochelle -- outcast girls, much like myself -- had found a source of power that enabled them to take revenge on the people who'd made their high school lives miserable. (And okay, maybe that I loved their knee-high socks).
A case could also be made for feminism.
And though witches as a symbol of female empowerment isn't entirely new, the demand for more empowered female protagonists may have made the perfect opening for witches -- capable, independent, fearless women -- to make their comeback. For whatever reason, it's clear: witches are back. And strong female characters in the spotlight? Now that is magical.