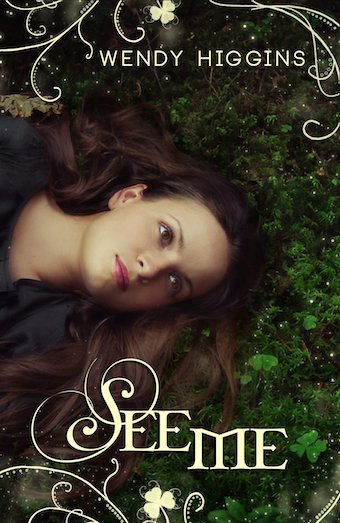 Wendy Higgins' See Me is not your typical paranormal romance. In an industry full of vampires, witches, mermaids, and angels, it's refreshing to see a YA novel that stands apart from the rest.
The story (with out giving too much away) follows Robyn Mason -- a 17-year-old American girl who has a prearranged marriage to the mysterious McKale in Ireland. Once Robyn arrives to the Emerald Isle, she discovers there is a whole lot more to McKale and his clan than she first thought. This magical tale is quirky, charming, and you can't help but fall in love with the beautiful Irish setting.
I caught up with author Wendy Higgins to talk about See Me and what's next with her thriving career.
What was the inspiration behind your book See Me?
My husband and I were talking one day about how there seem to be YA books out there about every type of creature imaginable. I'd read about evil-ish leprechauns, and I joked around about writing a leprechaun love story. My husband laughed hysterically and told me there was no possible way that I could write a leprechaun romance and be taken seriously... the challenge was on!
Tell me a bit about your background and how you became a writer.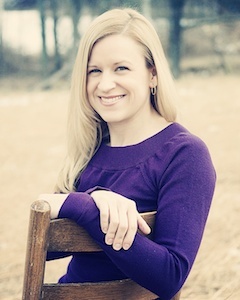 I'm an Army brat. We moved around a lot and it was sometimes hard to make new friends and keep starting over. I developed a love for reading and writing very early as a way of escape. I wrote for fun all through my years of youth, but never considered it as a career. It was the far-off dream. I had lots of jobs and ended up being a high school English teacher. I adore teens, and I missed working with them when I became a stay-at-home mom. At thirty-two my first full novel idea hit me and I realized I could do it all -- work with teens via writing and still stay home! Dream come true on so many levels. I'm still pinching myself.
One of things I love about your book is the Irish setting. Why did you decide on Ireland and Celtic lore?
My birthstone is the emerald, and I think that led me to love the Emerald Isle as a child. I have always had a fascination with all things Ireland, even though I've never been. I adored my research time and getting lost in the lore of the land.
After releasing books from a big publishing house you self-published See Me. What made you decide to take that route?
My agent submitted See Me to my publisher in early 2013, and they regretfully passed on it because paranormal/fantasy is on the downswing industry wide, and leprechaun love would be difficult to market. I kind of agreed with them. I knew it would be a tough book to sell. I decided not to submit it to other publishers. After a year of waffling about what to do, I finally took the major leap of faith and decided to give self-publishing a shot. My fan base is so loving and supportive. They cheered me on and begged to read it, so I (very apprehensively) gave them what they wanted. I'm relieved by how well it's gone over! And on a side note, it's amazing how much more money you make when you publish independently.

What is next for you in terms of writing? Can we expect any new projects from you soon?
I am working on a YA fantasy based loosely on the Grimm's Brothers tale "The Singing Bone." It's got monsters and hunters and princesses and romance. Not sure which direction this book will take on the publishing side of things, but it's certainly nice to have options.