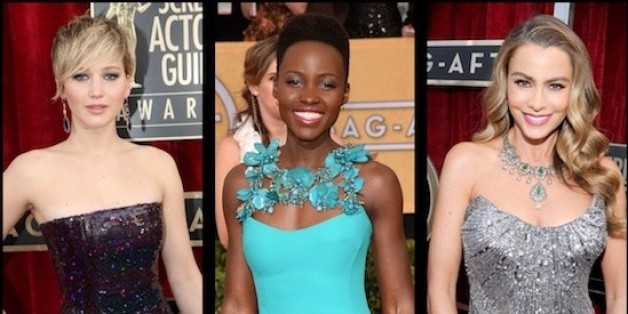 I love award shows. I really do. Award season is pretty much my favorite time of year, and to me, the Oscars are the equivalent to the Super Bowl. But even with all the joy I find during award season, there are things I love, and things I despise, about award shows.
Instead of sharing my opinion on award shows, I decided to speak with real women and discover what they can't get enough of, and what makes their skin crawl. So, here are eight things women love and hate about award season.
1. Love: The Fashion
"I typically watch the shows for the fashion," says Marissa, 28. "I love seeing what designers the celebrities are wearing and what trends will be on the red carpet. The fashion is the best part!"
2. Hate: The "Best Dressed" & "Worst Dressed"
"The whole 'Best' and 'Worst' dressed thing is something that gets under my skin," explains Katie, 31. "Can't we just enjoy the fashion with out putting a 'Best' or "Worst' label on it?"
3. Love: The Celebration Of Film
"The fact that films and talent are being recognized is something that I love about award shows," says Laura, 33. "With talentless reality TV stars in the spotlight and all over media, it's nice to celebrate good movies and good performances for a change."
4. Hate: The Competition
"I am a huge fan of award shows but I wish the focus was less on the one winner and more on all the nominees," shares Yolanda, 29. "I get that there has to be one winner, but I wish it didn't feel so competitive because they are all winners in my opinion."
5. Love: The Celebrity Interviews
"I really like the celebrity interviews on the red carpet," explains Gretchen, 34. "It's just fun to see them get interviewed beforehand and talk about their movie, fashion, etc."
6. Hate: The Talk Of Weight
"I seriously despise how everything following award shows becomes so weight focused!" says Jennifer, 30. "It becomes all about whose fat, whose skinny, and it completely takes away from the movies. I can't stand it!"
7. Love: The Hair and Makeup
"My favorite part of award shows is checking out the hair and makeup," says Sophie, 26. "I can't help but love seeing what makeup the celebs are wearing and of course, I try to copy it after. It's definitely a fun part of award shows."
8. Hate: The Wrinkle-Free Zone
"The thing I hate the most about many of these shows is no one has wrinkles!" shares Sarah, 34. "Some of the stars look so plastic and I always get overly excited whenever I see a celebrity who actually has lines and doesn't look full of Botox. Those are the celebrities I love the most."
So with the Oscars right around the corner, are there things you wish to see more or less of?