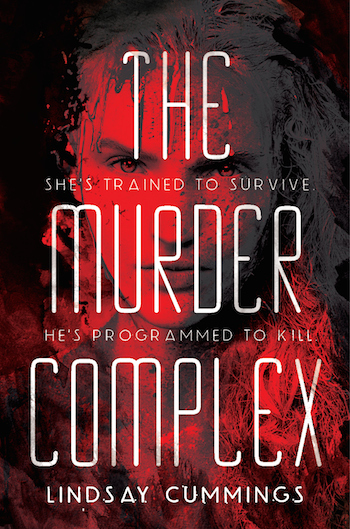 Calling all The Hunger Games and Divergent fans: The Murder Complex is out and you need to read it, stat!
This thrilling, young adult novel follows Meadow Woodson, a 15-year-old girl who has been trained by her father to fight, survive and kill in a state that's controlled by an organization who tracks the population called The Murder Complex. Basically, Meadow is a full-fledged killing machine who will do anything to keep her family safe.
But everything changes for Meadow once she meets Zephyr James -- a programmed assassin with a shattered memory who is trying to put together the pieces of his life. Is there meeting a coincidence? Or is there more to them crossing paths?
An action-packed ride from start to finish, The Murder Complex definitely lives up to the hype! I had the privilege of talking with author Lindsay Cummings to get all the dish on her exhilarating debut.
What was the inspiration behind your debut novel The Murder Complex?
A long time ago, I saw this incredibly disturbing news story about a small town that was plagued by murders. It fascinated me, and I wanted to turn that story into something set far in the future, and give it characters who were willing, and unafraid, to fight back.
Tell me a little about your background and how you became a writer.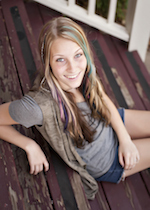 I've always been a writer, ever since I was little. But it really turned into my passion when I graduated high school in 2009. I got sick with Chronic Fatigue, and doctors didn't know what to do with me. Because of this, I had to drop out of college and make a new plan for my life. Writing became my escape, but as I got deeper and deeper into it, it suddenly turned into a passion. It became my new dream, and I'm so thankful every day that I get to write as my job!
One of the many things I loved about the book was the strong main character Meadow. She was strong, but not annoyingly so. Was it important for you to have a strong, female lead?
For me, on a personal level, I think I really needed the freedom that came with writing a strong female lead. I was so sick at the time that I wrote it, and I felt so personally weak that writing Meadow's scenes really helped pull me through. I put a ton of energy into creating Meadow, a girl who refused to be weak, a girl who refused to give up. In turn, that helped me become a little stronger again. I'm not as sick anymore, not nearly, but I still have rough days. When I feel like I want to give up, I think of Meadow.
Most kids your age are in college, but you are coming out with your debut novel. (Which is a huge accomplishment by the way!) How do you think your age has helped or hurt your career?
I think a lot of people are excited about young authors publishing books. It's actually helped in ways, because people have really rallied to get behind me and support me!
What advice would you give to teens/young adults who want to be authors?
Read and write every day. Learn the craft. I recently learned, the hard way, that you can never STOP learning, nor can you overlook the craft of writing a story. Anyone can write. But dedicating yourself to the craft, learning how to make yourself better each and every day... that goes a long way.
What is next for you in terms of your writing career? Any new books on the horizon?
I'm super excited about my Middle Grade trilogy with HarperCollins, which kicks off on September 23. Book one is called Balance Keepers -- The Fires of Calderon. It takes place at a school in the Core of the Earth, where kids called Balance Keepers train to harness unique powers they've been given. From the Core, they can access hidden realms, that, when these realms are set off balance, threaten the surface world above. It's their job to set these realms back into balance again! It's super fun and fantastical, reminiscent and Harry Potter and Percy Jackson, and I'm hoping kids and adults alike will get something out of it!