Acclaimed Los Angeles artist and all-around cool girl Deedee Cheriel brings her iconic imagery to the downtown Standard Hotel's Sixth Street mural program.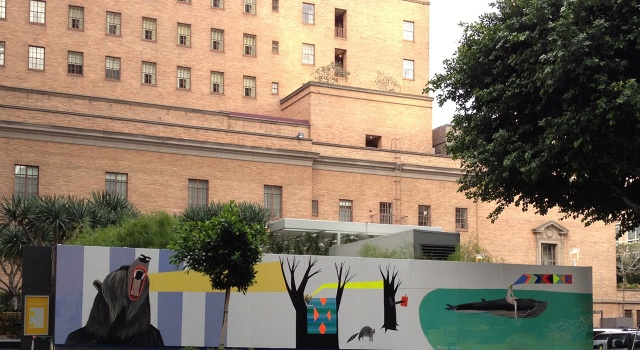 The wall has seen plenty of cool art before. Past murals include work from Buff Monster; yarn bomber, Magda Sayed and New York's prolific street artist, Haze.
However, the wall hasn't seen anything like the beautiful, whimsical and tough creatures of Deedee's imagination until this weekend. The mural delivers what Deedee's fans know her for: East Indian temple imagery, elements drawn from landscapes -- both urban and natural -- and yes, an underlying message.
There's bold color and a half-woman, half-bird being riding a whale. A bear crying out a ray of bright yellow light. A connection between nature and humans. There's plenty to take in.
Try to make it down to Sixth Street to check it out.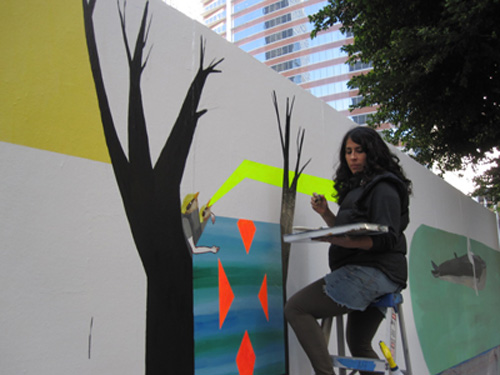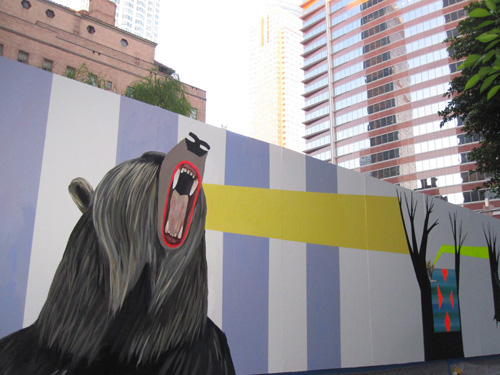 The mural is up until May 1st, 2012. For more about the artist, visit deedeecheriel.com