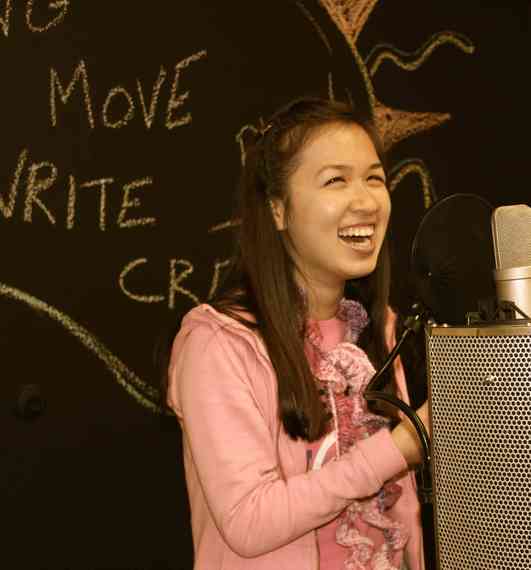 April was Autism Awareness Month and it seemed to me that everywhere I turned there were stories and statistics about autism. As a music therapist who works with many young people on the autism spectrum, I consider myself within the community of people who care deeply for individuals on the autism spectrum, working to support them to live to their fullest potential. From my, albeit, limited perspective, it seems that we have done a fairly good job of bringing "awareness" of autism. But I have grown weary of the word "awareness." It connotes a kind of distant observation; a somewhat disengaged knowledge of rather than communion or relationship with.
This year's Autism Awareness Month has caused me to reflect on an experience in my own life that has been completely transformative both in terms of how I view and interact with individuals on the autism spectrum and more widely, how I treat all people who are different from me.
Almost two years ago myself, my husband, and two close friends started dreaming up an idea for a project that would tell human stories through the lens of music. The SongStream Project is rooted in the belief that music has the potential to open up spaces for wider conversations, that there was a need to provide a platform for voices on the margins of society to tell their stories, and that music and creativity could be used to capture the beauty in these every day voices. Because my colleague Talia and myself are both music therapists and have worked with many young people with autism -- and because we had witnessed firsthand the power of music in many of these individual's lives -- it seemed fitting that we begin our journey of listening and story telling around the topic of autism.
In October of 2012 we started on our journey to create Voices of Autism. We wanted to explore the role of music in the lives of four young people on the autism spectrum, and in doing so, to listen more closely to their unique voices, the perspectives of their families, and to celebrate the richness of their talents and contributions to their communities.
What I did not expect is how much I would be changed in the process of listening. I did not realize is how little I had actually ever listened to someone with autism, how few questions I had asked them about their perspective and definitely how few questions I had asked their families about their unique experience. As a therapist, I had done my fair share of "helping," but I had not done much listening. Implied in my abundance of helping and lack of listening was an unequal relationship, one that I have come to learn, cannot exist in true community.
Through the time spent listening in person to the stories of these young people and their families, and then the countless hours spent listening in headphones and weaving together a larger story, I was changed. I found myself wanting to listen more to the individuals with autism I was working with. I wanted to know what things they loved. I wanted to talk with their families, not just so I could discuss progress on their goals, but so that I could actually learn more about this young person from the people who know and love them most. These days, when I attend annual meetings to discuss the educational progress of the young people I work with, I think about the stories we listened to and I wonder what stories are still waiting to be unearthed. What talents are waiting to be encouraged and supported? What would happen if we shifted our focus from awareness of to communion with? On a larger level, I think about the insights and wisdom we are missing when we don't listen to those whose voices are often more difficult to hear.