Spring has sprung, and sexy parties in San Francisco are in the air folks. I find myself invited to all sorts of sexy parties, these days. Last Saturday night, I attended Operation: Case of the Missing Panties, by Club Exotica. Club Exotica has some different types of sexy parties. One of their venues is the second base party. A second base party is for people who are looking to see what is out there without being overwhelmed. I jokingly call them gateway parties to find out if you are a full scale pervert or not. But, this night was not about second base. This was an, in fact, "all the way" party, so it was different.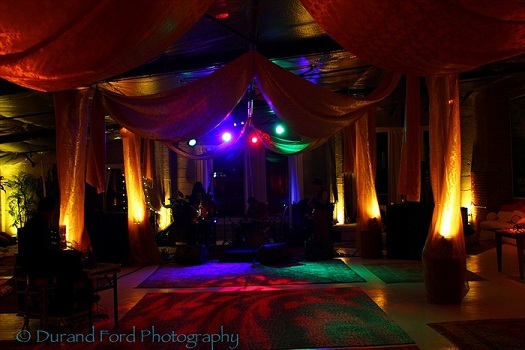 Part of the cleverness of this party was the secretiveness of the location. You are given a date and a description of the festivities, but you have to wait for the details. You could attend as a couple, or as a single male or female. You have to have a sexy reference if you are a single male, in order to make sure that you are an appropriate party guest. They take great preparations to make sure that this space is not just sexy, but safe as well. So, I called a friend, threw on something with feathers, and headed into the San Francisco night. I arrived at a loft in the SOMA and climbed up some stairs. The decor of the party had a speakeasy burlesque theme to it.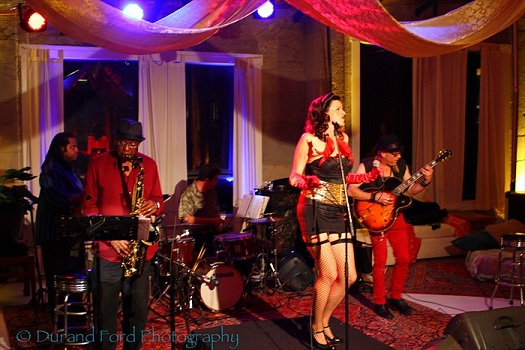 The band was fantastic, and the singers were even easier on the eyes. The music was sexy and sleek; the women singing throughout the night had a smoky soulful nature that made you shake your hips. I wandered around the beautifully decorated loft to discover all the facets this party had to it. In the front was the band, the bar, a dance floor, and some comfy places to sit. When you head in the other direction you find a variety of sexy areas, couches, rugs, beds, massage tables, a hot tub, a bath tub, a curious BDSM area, and a good amount of room to wander around in. I finished walking the grounds and met up with my companions for the night.
We danced and let the evening unfold. Here is what you have to understand about parties of these types: You cannot have expectations because each party is different. Imagine a high school dance that gets a bit more risque than most. The one thing this party did not come with was an actual room with a door that closes for folks who are a bit more shy.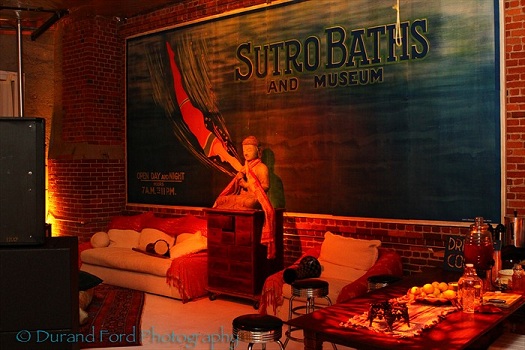 At times it is hard to just let go, when you know any person walking by can see what you are up to. I myself was a bit shy until I wasn't, which is just the way that works for me. The music was good all night long and the people were lovely to be around. All the guests were respectful friendly, and you found yourself talking and playing a lot.
My companion and I found a couple that we enjoyed some time with. Towards the end of the evening I glanced quite a few scenes and saw an immensely happy crowd. The energy was high and the hosts really tried to create a space that was beautiful and sexy all at once.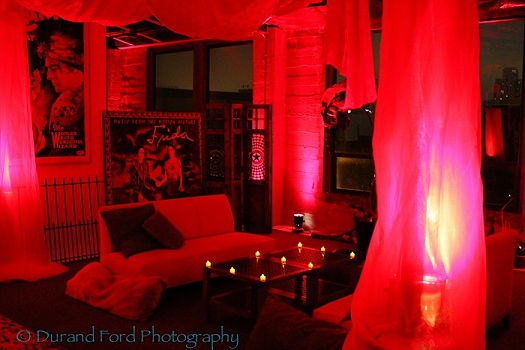 The price of this sexy feast for the senses is $80 per person, $160 per couple. If that price is a bit rough, then you can volunteer and save 50% . As someone who has attended more than my fair share of sex parties, that price was a bit steep to me. Events are hard and finding a pricing plan that is fair can be tough, but if you are new to the scene then this is worth the money. You are guaranteed a safe, sane, and sexy play space. There is a bar, little nibbles, and an assortment of sexy spaces to become acquainted with your partner or new friends. All in all, a very good time was had by everyone. Another sexy party down, and so many more to go. Stay with me folks.