"I remember when the yes became a no. Sobbing NO, trying to scream NO, but a hand over my mouth and a voice, his voice -- my friend's voice -- saying be quiet!" -- Excerpt from Nancy Donoval's one-woman show, "The Road to Shameless: A Survivor's Tale of Rape and Recovery."

There are certain things we don't talk about as a society. Some topics that are so taboo they are rarely mentioned because they make people uncomfortable. The topic I am talking about today, is called a variety of things: date rape, acquaintance rape, sexual assault, and for some it's called a deep dark secret. When a person is sexually assaulted a huge toll is taken on them. The shame and stigma of this kind of violation follows that victim for the rest of their lives. How do they find their way back from the darkness and go on with their life?
When I found out that a woman had created a show about date rape and that parts of it were funny, I needed to know how on earth you could find humor anywhere near the topic of rape. I met Nancy Donoval at Bawdy Storytelling one March evening. She got up and told a story about re-claiming her virginity, and a room full of people went with her. I can't explain it, but it's a beautifully captivating story -- one that is deeply serious and also happens to be funny. As I sat there and listened, all I could think was how many people would benefit from hearing her story. And that was just a short slice of her full-length show. She won the 2010 National Story Slam with an excerpt from The Road to Shameless.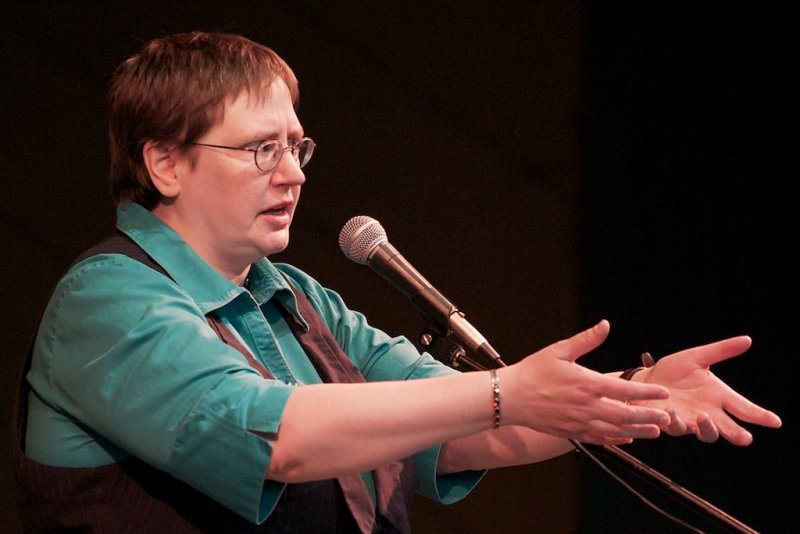 Donoval was raped when she was a 19-year-old freshman theater major at a Jesuit university. Her assailant was someone she considered a friend. Donoval had just turned legal and she'd never been drunk. She made plans to go out on Good Friday while most other students were on their way home for Easter weekend. Her future assailant volunteered to come along as her sober bodyguard. He wanted to make sure she got back to her dorm that night. He also volunteered to drop her off at the train station the next day.
What she never anticipated was that on this night that man was also going to rape her. Donoval did not know what to do, she was in such ferocious denial of what had just happened to her. Her assailant returned and picked her up the next day as planned. When she got in the car she couldn't look at him. He said, "I know the first time can be really unpleasant for some girls, and that's unfortunate. We should never talk about this again."
For almost two years after it happened, Donoval was still forced to see him, even appearing in plays together. There was no crisis center that Donoval could go to; she still didn't realize what happened to her was a crime. She was forced to try to find a way to cope with what had happened to her alone. She began to have medical issues. Donoval went to her doctor. His advice to her was, "Sleep more, worry less, and remember boys and alcohol don't mix."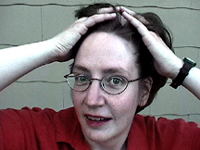 It wasn't until Donoval was dating another man that she had a name for what happened to her. She tried to explain to her partner why she was reluctant to take the physical part of their relationship very far. After she told him what happened, he told her that she had been raped. Back then there was no language for date rape or acquaintance rape. Rape was something that happened by some strange person lurking in a bush; it couldn't possibly happen from a person you trusted or consider your friend. Even now that those phrases are commonly used, many survivors still don't identify what happened to them as sexual assault or rape.
Right before he graduated, Donoval confronted her rapist. "I pulled him out of the last theater party of the semester, stood in the stairwell and said. Before you leave, I want you to know, that I know, you raped me. He kept saying we'd promised not to talk about it and that it wasn't rape. I told him, I don't expect you to agree with me. I just need you to know, that I know, that you raped me. I can't tell you how many times I repeated that sentence to him, until he simply had nothing to say. I still don't know how my 20-year-old self found the courage to do that," explains Donoval.
Once he graduated, Donoval went into activism mode and she tried to put together a rape awareness program. "It was a miserable failure. There ended up being a big world event that night and no one came. I decided to just get on with my life," said Donoval. Then when she was in graduate school getting her MFA in directing, Donoval got introduced to storytelling and found her true art form. She's been a professional storyteller since 1988. The Road to Shameless, took Donoval a long time to put together. "A lot of what the whole show is about is how I learned to cope. It's a show about my path to survival and healing," Donoval explains. It took about 15 years from when she first was introduced to storytelling before she actually debuted it. She had to figure out how to tell the story, so that it would best serve its audience, at little or no emotional cost to her. Once she did she took her show on the road.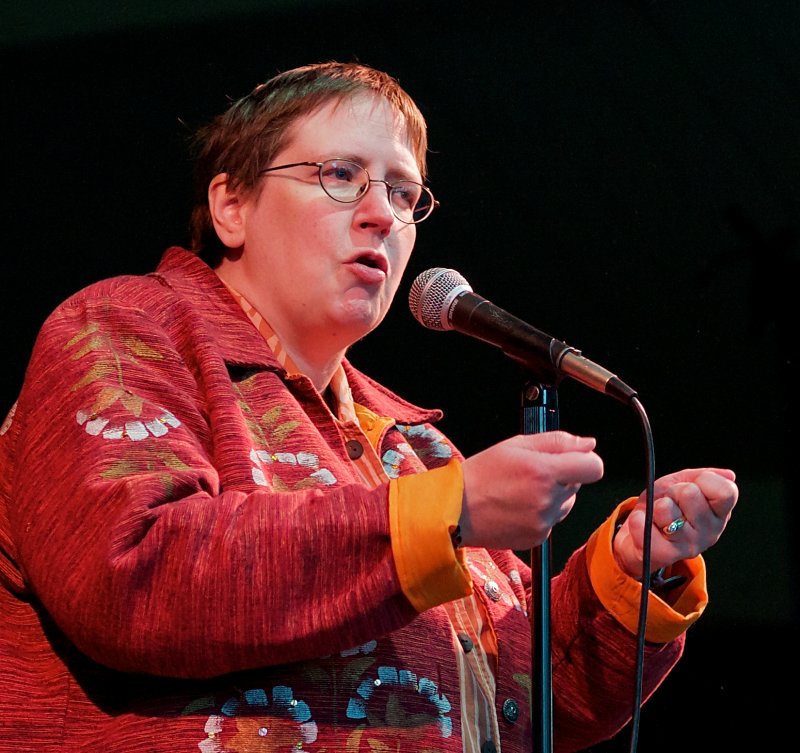 Donoval even went back to the scene of the crime, returning to her alma mater to keynote for its Sexual Violence Awareness Week. While there, she met with current members of the fraternity house where her life was changed all those years ago. They listened intently, and then they had questions. Some wanted to know how to support people in their lives who had been through the same thing. Some were very worried that she would name them and it would tarnish their reputation. By the time she was done, those boys were her biggest supporters. They were in the front row when she performed her show. They also plan to tell her story to all new pledges, because they do not ever want this to happen again. (To see Donoval's four-minute digital story about meeting with the fraternity, click here.)
Donoval hopes to go to as many college campuses as possible, to perform her one-woman show for students, faculty, and staff. She is offering them a sexual violence program that is done through storytelling. It's a really powerful way of doing it, bypassing some of the usual resistance to educational programming. Donoval talks about sexual assault in a way that is exceptionally healing. Donoval can gear the story to the needs on campus and she does her research before she visits. She wants to know what the faculty sees as issues, what students feel are issues, and that way she can be more helpful to them.
Donoval also has a keynote version and offers workshops. "All college campuses have students living with this. This is here. We may not see it, but it is here. One out of every five college women and every 30 or so college men are sexually assaulted while they are in school. I want people who see the show to walk away thinking that there is something they can do," says Donoval.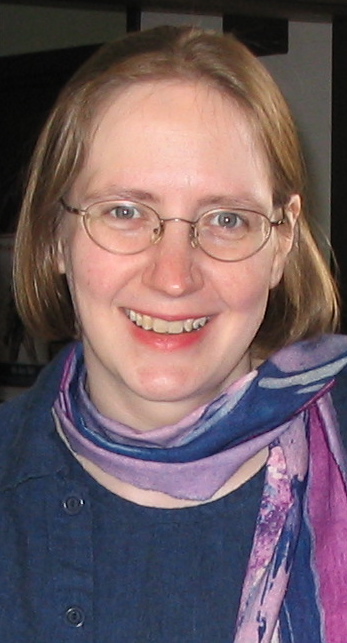 If you would like to book Donoval at your school, you can contact her at: www.stories2stoprape.com. This is a story that should be told on every college, high school, and junior high campus. No matter how evolved we are as a society, sexual assault is a topic people do not want to deal with.
April is sexual assault awareness month. If you are a victim of sexual assault, even if you're not sure that what happened to you is rape, please get help. You are not alone and there are crisis centers and health professionals there to help you. Help end the silence and suffering by booking this brave woman to educate people about this very important topic. Thank you for sharing, Nancy Donoval.