By Julie Miller, Vanity Fair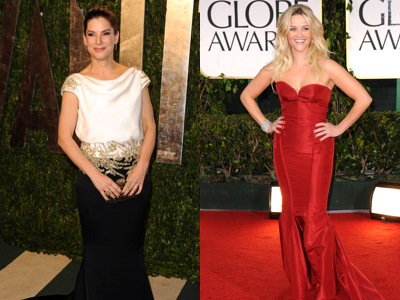 More discouraging news about people who earn more money than you from Forbes: the magazine has crunched some Hollywood numbers to determine which film actors are being overcompensated. By calculating how much each actor's last three movies made at the box office for each dollar they were paid for the projects, the magazine determined which talent--including three Oscar winners--are undeserving of their paychecks, or, if we were to be gentler about the data's implications, which actors have just been on cold streaks at the box office lately. (Forbes opted against gentleness, declaring, "Some [stars] are worth the money. Based on their last three projects, these 10 stars are not." Ouch.)
The list is topped by Eddie Murphy, who, for every dollar he was paid for his last three films--Imagine That, Tower Heist, and A Thousand Words--returned $2.30 at the box office. Murphy is followed by Katherine Heigl (whose last three films earned an average of $3.40 per dollar she earned) and, surprisingly, Academy Award winner Reese Witherspoon (whose films returned $3.90 for every dollar she has made). Other actors that Forbes deems overpaid are Oscar winners Sandra Bullock and Denzel Washington, alongside more predictable talent like Adam Sandler. However, none of the actors on the list matches last year's worst-performing actress, Drew Barrymore, whose films, Forbes calculated, returned a meager 40 cents per dollar that she was paid. That statistic, we believe, can largely be attributed to moviegoers who simply did not anticipate the charm of her sweet 2010 romantic comedy, Going the Distance.
More from Vanity Fair:
25 Years in the Life of Model Kate Moss
Paris Jackson Rocks T-Shirts with Dad's Face
Lady Gaga, Angelina Jolie and Jennifer Aniston: Vanity Fair's Classic Nude Portraits
Royal Baby Photo Scrapbook
BEFORE YOU GO
CORRECTION: In an earlier version of this article, Eddie Murphy's name was misspelled. We regret the error.