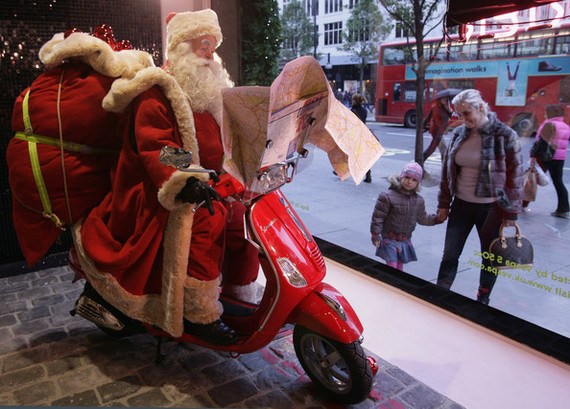 The holidays are upon us -- and with them, all the usual kookery of our crazy family members, that one pie Mom insists on making, travel, snow, and forced office cheer. In other words: We love it. But while we're singing carols, decking the halls, and generally making merry, there's a whole world of alternate holiday traditions out there, ready and waiting for you to discover. Below, our top 5 favorites.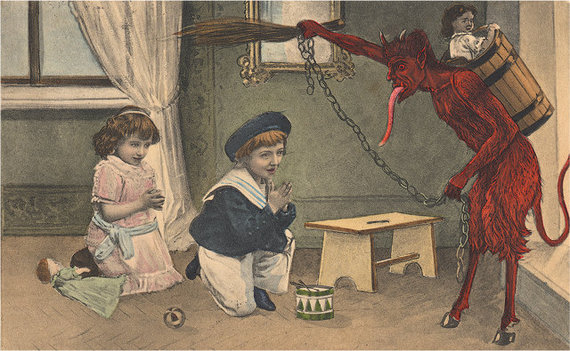 1. Krampus -- Austria
In European tradition, "Santa Claus" is actually a demon-like spirit sent out to punish children on the eve before Christmas. Instead of presents, he hauls a bag of chains, is known to kidnap especially bad children, and often sports a pair of cloven hooves along with a wild, wooly beard. If you find yourself in the region, be sure to jump on a foodie tour with Vayable Insider Ülkü -- who can acquaint you with local Austrian lore over a plate of the country's best eats.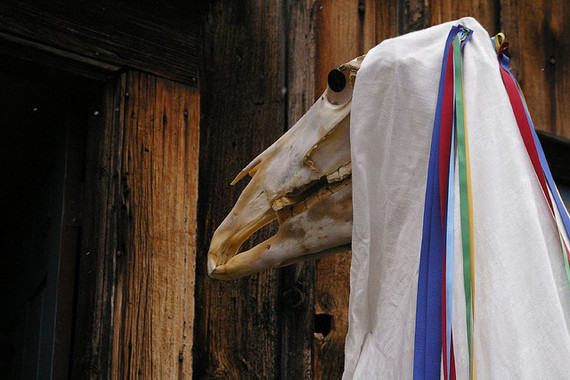 2. Mari Lwyd -- Wales
If you just said "What the what?" at the above photo, you're not alone. The shrouded image of a grey, skeletal horse is guaranteed to evoke at least a mild shock and terror from those not familiar with the myth of this haunting mare. Thought to be a holdover from pre-Christmas pagan rituals, this holiday pasttime involves carting a fake horse (or somebody dressed up as one) from door-to-door while singing songs. (Do they say "trick or treat"?)
3. The Caganer -- Spain
Don't freak out! The image above is actually a classic symbol to be found in any Catalan nativity scene. The tiny figure of a pooping man represents fertility and good fortune and has become so popular that clever craftsman have begun carving and selling versions of him modeled after (very) famous people. Don't believe us? Vayable Insider Jana P. would back us up on her fable-heavy tour of Barcelona. Not only can she fill you in on the Caganer backstory, but she'll show you all the miraculous, bizarre, romantic, funny and tragic tales behind Barcelona's most emblematic buildings, monuments and squares.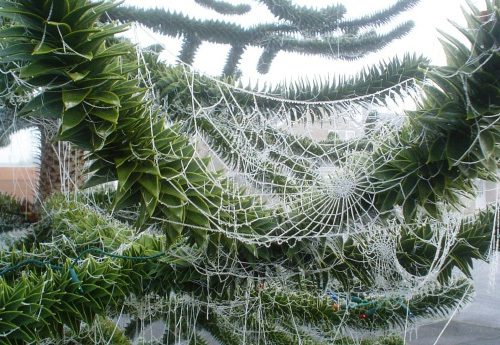 4. Spider Webs -- Ukraine
In Ukraine, you won't find tinsel and colorful strings of lights adorning the family Christmas tree. What do they use instead? Fake spiders and spiderwebs. Eek! Far from their creepy-crawly American reputation, though, spiders are symbols of good luck in Ukranian household. According to ancient lore, a friendly arachnid once use her web to beautifully decorate a Christmas tree for a poor widow and her children.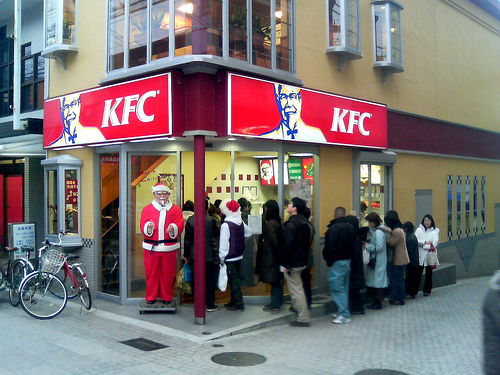 5. KFC -- Japan
Japan may not celebrate Christmas, but they've still managed to create their own, highly unique tradition around the day. Thirty years ago, KFC announced a special Christmas meal for visiting foreigners -- but the dish proved so popular with locals, that they know recommend people place their orders two months in advance. Planning a visit? Connect with Vayable Insider Emmy, who can show you all the ins-and-outs of Japanese culinary tradition.
Happy holidays everybody!