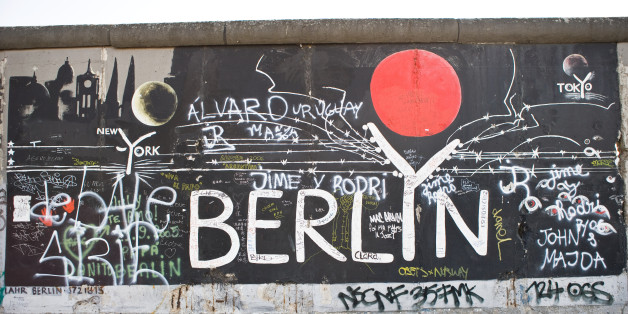 On November 9, the up-and-coming cultural capital of Berlin will celebrate the fall of the Berlin Wall and the reunification of their city. The historic event will be celebrated with a large-scale art installation -- a string of lights that will run the former course of the wall -- and the unveiling of a new exhibition by Chancellor Angela Merkel. Millions are expected to show up throughout the course of the day, and will be witnesses to this once-in-a-life-time memoriam to an incredible moment in world history.
Luckily, one of the things to love about Berlin is that -- as historically rich as it is -- it's also an incredibly forward-looking city, bustling with new art, creative types, great food, and sights to see that seem to change by the hour.
This week, while we celebrate Berlin's storied past, here are a few exciting ways you can also explore its present and future: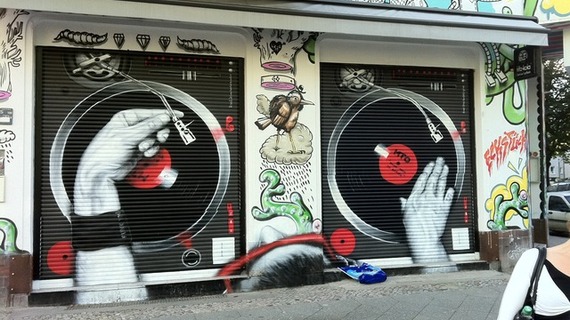 Berlin could be the street art capital of the world. As low rent prices and plenty of space have attracted legions of creative people from across the globe, the formerly abandoned streets of east Berlin (not to mention to more bohemian-leaning quarters of west), have steadily filled up with the colorful, spray-painted insignia of late night revelers, artists, and who knows else. And all to the benefit of the casual stroller. It's a lot to take in, why is why Adie comes in handy. This resident and Vayable Insider will show you the latest pieces, explore the history of the medium with you, while showing you the latest pieces from the best local artists.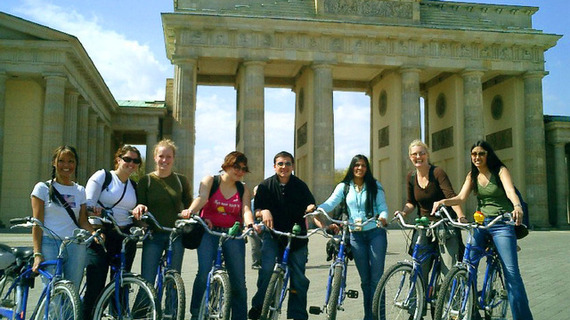 The best way to see Berlin is from the seat of a bike. From Checkpoint Charlie to Brandenburg, Fat T's all-in-one city tour is the perfect way to introduce yourself to Berlin's sprawling architecture, rich history, and hidden playgrounds. (Beer garden stop, anybody?!)
If you love your bike tour by day, you'll love it by night even more. Switch up your tour guide -- Rafael will be taking over from here! -- and hit the backstreets for some of Berlin's most underground, newest clubs, bars, and galleries. Hang on!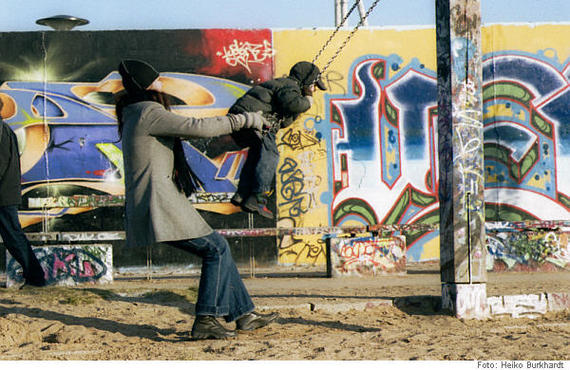 Often tagged as "natural," urban parks are nonetheless as man-made and designed as any building. A prominent historical place, Mauerpark in particular has a lot of tales to tell through its planning: Captivating stories of the past and present happenings alike can be traced along the geometric lines of the park's pathways. Get to really know one of Berlin's liveliest outdoor spaces, comprehend its history, its landscape architecture and how the two are twined together.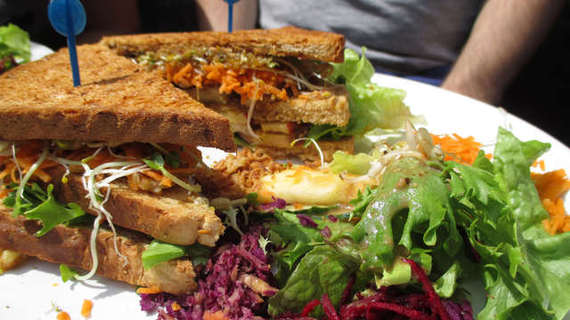 As an alternative-culture capital of the world, its natural that the vegan eats scene would be booming in Berlin. Seoul-born Anise, a passionate vegan foodie and fellow traveler, is game to take you to all the best spots for a vegan to feast on both sides of the city. From fresh juices to fake meats to cleverly-coined vegetable dishes, she'll show you the way. Non-vegans welcome!