While the opportunity to watch the World Cup is once in a lifetime, you should also take the chance to explore the real Rio de Janeiro: the Rio outside of futbol. Rio is full of life and flavor, from the favelas to the suburbs. In a short amount of time, you can have an incredibly unique experience of Brazil by following the locals through their home, their Rio.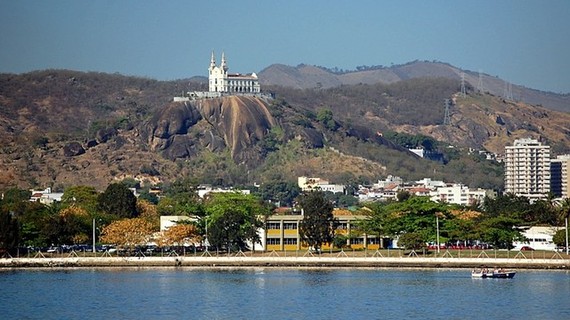 Watching the games is just part of the journey. Our Insiders, Don Blanquito and "Real Rio Artists" Nina Chini Gani and Julia Murad, tell us the best things about Rio: from a local to you. By taking just a few steps outside the stadium, you can discover Rio de Janiero off the beaten path.
Vayable: What do we need to know that we won't find in the guidebook?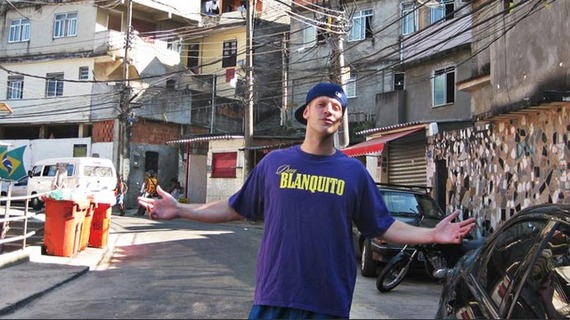 Don: Rio is a city that is so dynamic in so many ways that I don't even know where to begin.
I think people should definitely check out Lapa (neighborhood)on a Friday night. It's a gateway to Rio's "real Rio," you can meet any kind of person at Lapa. Bring your camera because you probably won't remember everything!
Ipamena, Arpoador is beautiful as well -- touristy, but lovely for pictures and for an evening swim, in my opinion.
There are a lot of places to get off the beaten path such as Urca, which is lovely on a weekend, as well as the Suburbs of Rio de Janeiro. The only issue is without language skills and/or a local contact, it can be difficult to get around -- but that isn't a problem if you're with me!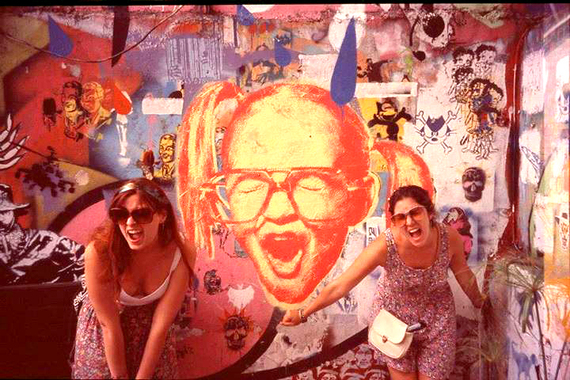 Nina & Julia: The Modern Museum of Art (MAM, when translated to Portuguese) and the Centro Cultural Banco do Brasil (CBB) are must-go places in Rio de Janeiro. But some of the Wonderful City's most talented artists exhibit their work somewhere far more accessible: the streets. We decided to create a tour around Rio, something that did not exist before. We love how it combines the natural beauty of our city with colorful graffiti art. We have a unique local scene here in Rio. It's amazing how the artists work together and bond, unlike other graffiti cultures around the world

Vayable: Describe the culture of Rio.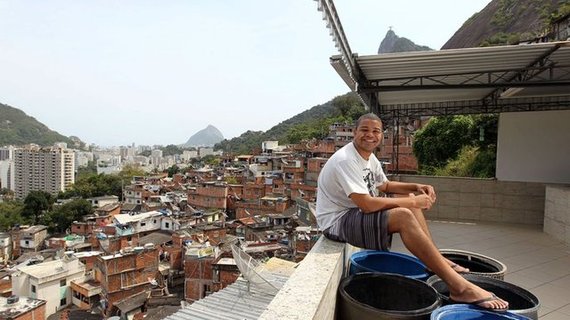 Don: People from Rio are your best friends until the beer runs out, then you see who's who; but since you're on vacation, it doesn't really matter, does it? It's a hot place with beautiful people who love to have fun. The culture is all about today and not tomorrow. The Carioca are the most fun, warm, and cool people in the world! These people know how to have a good time on any day of the week. From a food aspect, fried is always tastier, so make sure to go for an early run along the beach because you'll want to eat as much of Rio as you can.

Vayable: What experiences do you offer to people who are coming to discover Rio?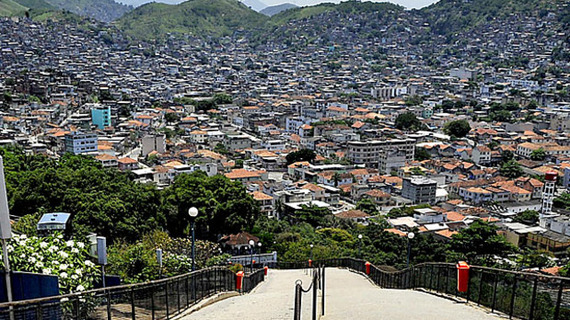 Don: I offer the non-local an inside view of the "local" world. I like to bring people who would never in a million years go to Rio. Everyone does the whole beaten path thing, "Christ Statue, Sugar Loaf etc." I bring them to favela's and to local parties or even to a show of mine, usually in Suburbia. I think people have a skewed vision of favelas and look at them as hell holes up on a hill full of drug dealers and killers. I'd say that they are beautiful and rich with soul and the Carioca spirit! They are poor, but rich at the same time, and that's what I want to get across to my travelers. I want them to go through the favela with me and see how the people live, how they party, and what they do on a day-to-day so that they can realize what a beautiful place this is. The cool thing about rolling with me in Rio and or in the Favela is that I have a household name in certain areas and it wouldn't be like hanging out with a regular tour guide, but more so with a "friend," and a C/B list celeb. Hanging out with me, you're pretty much guaranteed to not see any other gringo's for miles and miles, unless that's what you're looking for...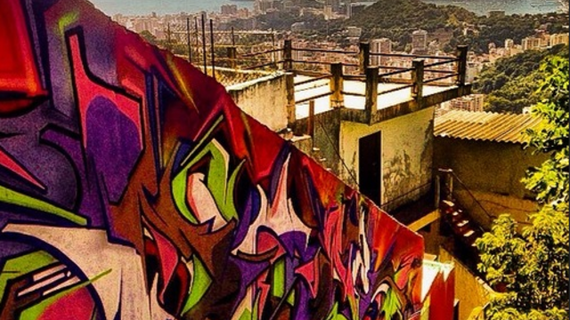 Nina & Julia: There is a big project of street art going on right now called GaleRio. Local graffiti artists are painting walls all over Line 2 of our subway, so you are able to see it as you ride. It is really impressive and the artists participating are very talented. Our experience starts at the Flamengo subway station and goes to a favela with a wall covered in graffiti. It passes in front of the botanical garden, which has some amazing pieces of art, and visits the Rodrigo de Freitas Lagoon and the beach as well, with strategic stops so all the art enthusiasts can get out and take pictures. It is a city tour and street art tour rolled into one!
Experience the favela with Don or find the most compelling street art by booking through Vayable. Use our mobile app to book experiences in Rio instantly and get to know the beautiful culture of Rio!