By Jacob Eichengreen, Venture for America Class of 2013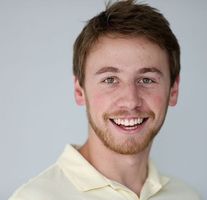 My freshman year at Wesleyan was the same year as the Haitian Earthquake. I was able to spend 2 weeks of my spring break splitting my time between meetings with the UN, USAID, Red Cross, and other large international relief player and working in the displaced persons camps in Port-au-Prince.
I was astounded by the disconnect between what was being done in those meetings and the actual needs on the ground in the camps.  While hundreds of thousands of people waited hopefully for help in the camps, I listened to representatives of some of the most reputable aid organizations in the world squabble over "territory" - completely disregarding the fact that "territory" was referring to the people suffering from disaster just outside the air-conditioned trailer.
I was astounded and also fascinated. I wanted to find the source of development dysfunction.
The following summer, I had an opportunity to study post-conflict development in Uganda and Rwanda. What I witnessed on that trip deepened my passion to understand how development assistance is often so misguided. I designed an independent research project and secured grant funding to return to Uganda the following summer to spend 4 months digging even deeper into the problem.
What emerged ultimately became better model for microfinance lending; a model that I documented in my honors thesis and am now using as the foundation for Bloom Micro Financial.
Bloom is now competing in VFA's Innovation Fund to raise money to get off the ground.
Where current microlending practices build redundant businesses that cultivate internecine competition in local communities and add little real value, Bloom builds vertically integrated local economies that push competition back into the national and international marketplace, promoting national economic health. A far more detailed explanation of Bloom's strategy is available on its RocketHub profile, but in essence the project consists of two main pieces: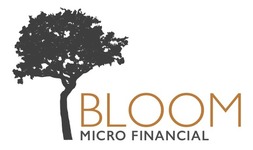 An on-the-ground lending institution that works with local entrepreneurs and businesses to identify new opportunities that complement existing businesses and build more impactful local economic engines.
A peer-to-peer platform to turn microlending into an investment opportunity and connect local entrepreneurs looking to fill those opportunities with lower-cost capital from around the globe.
Working in tandem, these pieces will open doors for millions looking to escape poverty without jeopardizing what has already been built.
Most of the people I met in Haiti constantly asked me when I was coming back. They had met and worked with so many international volunteers who came to the country, started projects, and then left without ever finishing them that a return visit was a more important indicator of commitment to help than the first visit, no matter how good my intentions were.
I'm not on my way back to Haiti - yet. But knowing the reasons behind their questioning pushed me to promise myself that I would continue coming back to my work in development. Even though I'm currently working domestically, VFA continues to be a priceless contribution to my international development work, giving me the skills and experience I need to build Bloom from the ground up. And, now, through the Innovation Fund, VFA could be providing me with the resources to fulfill that promise and keep working.
Bloom Micro Financial is a Venture for America Innovation Fund project. The Innovation Fund gives aspiring entrepreneurs the opportunity to launch their business ideas and projects. To support Bloom Micro Financial, visit their Rockethub campaign!