By Clara Gustafson, Venture for America Class of 2013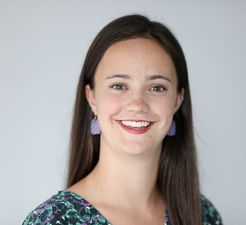 I would be lying if I told you that food was my life. I often forget to eat when I am at work or in the middle of a big project. However, I do love taking time to cook a good meal and get together with friends to eat! My favorite thing about food, though, is when situations such as walking to an Oriole's game hungry on a Sunday necessitate a stop at a random street corner which in turn results in the discovery of a new place (Water for Chocolate) with the best pulled pork breakfast burrito you will ever have in your life.
 Peter DiPrinzio, Adam Rhoades-Brown, Moss Amer and I are working on a project, Clipper City Market that will create an accessible and innovative way for all of Baltimore to experience food. It will be an interactive food market full of Baltimore vendors and chefs showcasing their finest. Not only that, it will also have a state-of-the-art demo/workshop stage to rival the Food Network's. Personally, I would love to learn how to soft boil an egg - that sounds delightfully fancy. What would you want to learn from the demos and workshops? Pickling, de-boning a chicken or curing meats would all be interesting - the beauty of the workshops is that we get to learn tricks from chefs who do these things all day long.
Now when it comes to people who have more experience in cooking than I do, I can say with absolute certainty that our team's visionary - Peter - knows his way around a kitchen. He has been cooking dinners for 15+ of our friends since we arrived in Baltimore. We have made so many new friends eating his delicious food in our kitchen. Along with our healthy dose of hunger, Adam, Moss and I also bring an enthusiasm for real estate, design and marketing, respectively, to the table.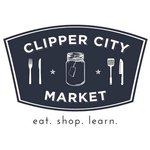 Clipper City Market has interested a dozen chefs and vendors in either the market aspect, the demo stage opportunity or both. We are excited to create a platform for up-and-coming food entrepreneurs to experiment and seasoned veterans to tryout new recipes. Help us make it a reality by checking out our page on Rockethub campaign!
Baltimore has many different flavors of chefs and restaurants throughout its different neighborhoods and I know I have barely scratched the surface of options and opportunities when it comes to innovative food. Clipper City Market will not only help me to discover new and exciting chefs and vendors, but hopefully it will do so for the rest of the city too.
Clipper City Market is a Venture for America Innovation Fund project. The Innovation Fund gives aspiring entrepreneurs the opportunity to launch their business ideas and projects. To support Baltimore's interactive food event, visit Clipper City Market here.