Katie Couric stopped by the Oasis today to film a segment, but took a quick break to find her center.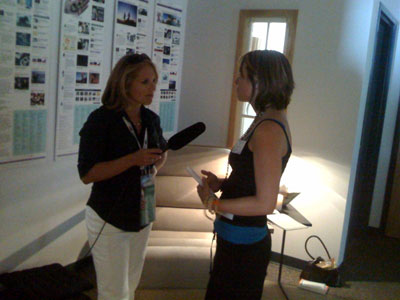 And it turns out that Katie is no amateur yogi, as she gamely kicked off her shoes, flipped upside down, and showed a room full of yoga instructors, entranced onlookers, and journalists exactly how it's done.
Katie readies herself...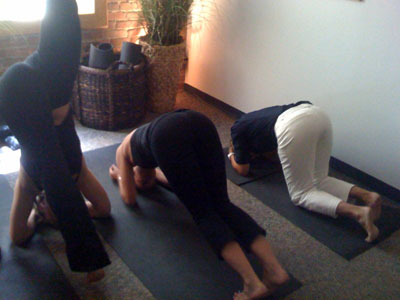 And then swings up into a headstand...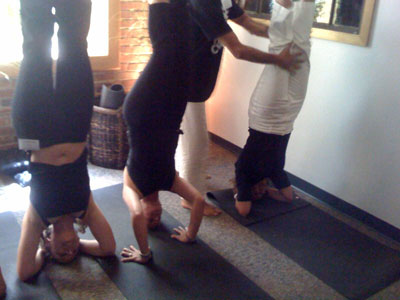 Then Katie lowers herself into a pike headstand. All by herself. Really.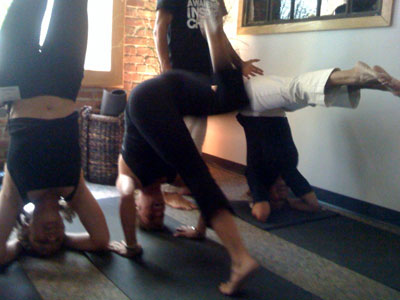 And then returns to a headstand. Look at that form!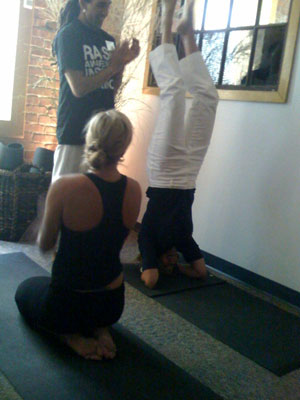 Lastly, she celebrates.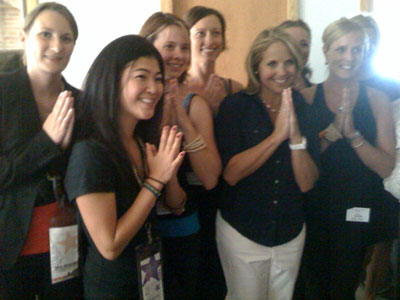 After her acrobatics, I caught up with Katie for a quick chat.
You obviously have a very busy schedule - how do you find time to unplug?
The main thing is to lead a balanced life. For example, I make sure to make time for family and friends.
What do you do to relax and recharge?
Any number of things from reading a book or excercising to doing something with my girls.
Clearly you're an experienced yogi. How often do you practice? What benefits do you get out yoga?
I've practiced yoga for a while, but not as often as I'd like. It's a great way to relax and exercise at the same time.
What are your thoughts on the Oasis?
It was great. I wish I could have stayed longer!
Any thoughts on the convention and this election?
I'm looking forward to a meaningful election and continuing to expand the ways we interact with our audience on cbsnews.com.