This year, Art Basel's Unlimited sector presents 78 large-scale artworks from five generations of artists. Curated by Gianni Jetzer, the show features works by artists such as Haegue Yang, Julio Le Parc, Sterling Ruby, John Bock, Matias Faldbakken, Sam Falls, Laure Prouvost, Carsten Nicolai, Edith Dekyndt, Ann Veronica Janssens, Troika, and Pascale Marthine Tayou. This video provides you with a walk-through of the exhibition.
Art Basel's Unlimited sector was launched in 2000, as a platform for artworks that can't be displayed within the limitations of an art fair booth, such as large-scale installations, sculptures, video installations, wall paitings, photographic series and performance art. This year's highlights include Carl André's floor work Steel Peneplain (1982), Hanne Darboven's Kinder Dieser Welt / Children of the World, and Giuseppe Penone's Matrice di linfa (2008).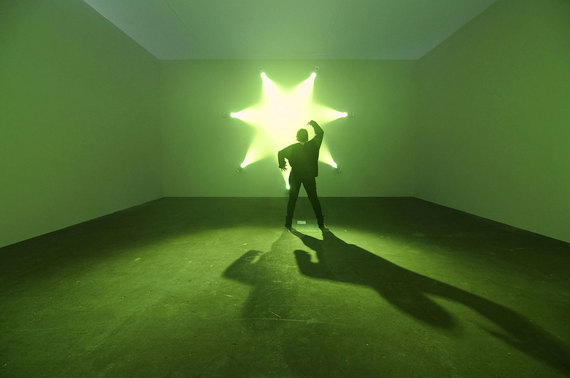 Ann Veronica Janssens: RR Lyrae, 2014.
For more videos covering contemporary art and architecture go to VernissageTV.