The American artist Richard Prince is mainly known for his photographs of iconic pictures from pop culture and his text images of chauvinist jokes. The exhibition It's a Free Concert at the Peter Zumthor-designed Kunsthaus Bregenz is the first large-scale solo show by Richard Prince in an Austrian institution. On display are works that revolve around rock and pop music, sex, and American car culture. In this video, we attend the opening reception of the exhibition on July 18, 2014. The exhibition runs until October 5, 2014.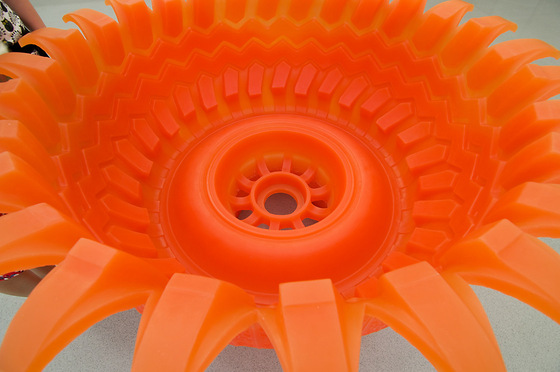 Richard Prince: Untitled (Tire Planter), 2007/08.
For more videos covering contemporary art and architecture go to VernissageTV.