In spite of being one of the most unique works of art, the Watts Towers by Simon Rodia are on The Cultural Landscape Foundation's Landslide list of threatened and at-risk landscapes and landscape features. Built by the Italian immigrant Simon Rodia between 1921 to 1955, the Watts Towers site in the Watts neighborhood of Los Angeles features three main towers and seven other sculptures that he constructed using salvaged steel, wire mesh, cement and a range of found and donated objects such as broken glass, seashells, generic pottery and tile, and many pieces of twentieth century American ceramics. In this video we meet up with Dr. Frank Preusser, Senior Conservation Scientist at the Conservation Center of the Los Angeles County Museum of Art (LACMA), who provides us with an introduction to Simon Rodia's Watts Towers: the man behind the monument, the construction of the towers and their artistic value. Specifically, he talks about the restoration and conservation efforts: the analysis, the challenges, the solutions. Finally he tells us why the Watts Towers should be preserved, what it takes to save them, and how one can help.
The towers are threatened by a number of factors such as the exposure to sun, wind, and earthquakes. In October 2010 the Los Angeles County Museum of Art (LACMA) entered into a partnership with the Department of Cultural Affairs to review and assess the City's existing conservation and preservation plans for Watts Towers, oversee the day-to-day care and maintenance of the site, and to develop a comprehensive conservation management plan, slated for completion in January 2015. The three year contract was extended for an additional year and will be up for renewal at the end of 2014.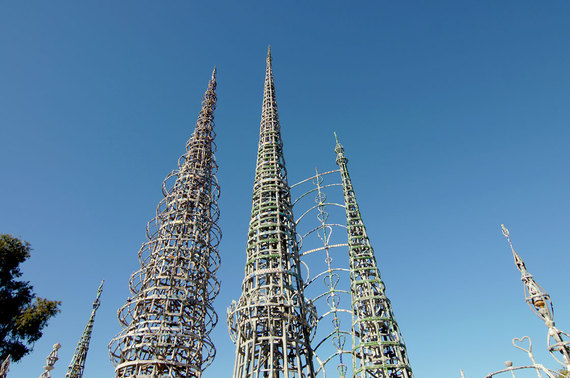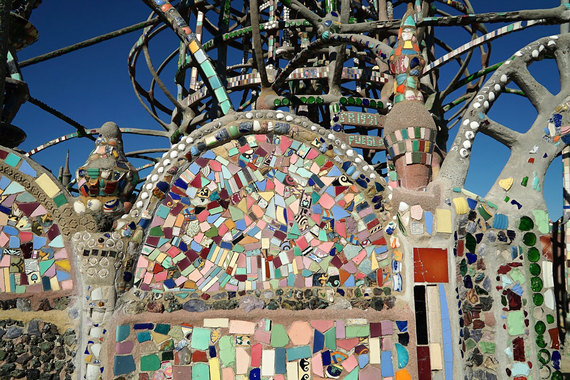 For more videos covering contemporary art and architecture go to VernissageTV.