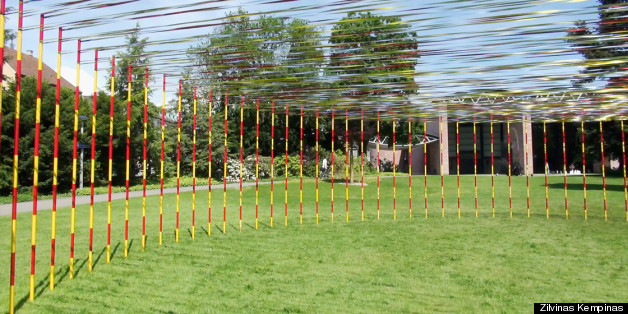 Slow Motion at Museum Tinguely in Basel, Switzerland is Zilvinas Kempinas's largest exhibition to date. The Lithuanian artist is known for his minimalistic yet magical kinetic works with magnetic tape.
Now based in New York, the artist who represented Lithuania at the 2009 Venice Art Biennale is known for creating installations that seem to defy gravity and play with lightness, air and light.
Zilvinas Kempinas: Slow Motion is spread across four exhibition floors and features both newly designed works and works that have already been on show elsewhere but are constantly re-created in each specific new space. Among the earlier works on display are Moon Sketch (2005), and Parallels (2007). One of the most recent works is Light Pillars (2013), composed of two large, eight meter tall freestanding cylinders formed by several concentric layers of videotape. This piece and several other works are presented in dialogue with Jean Tinguely's works.
The exhibition is curated by Roland Wetzel, director of Museum Tinguely and has been set up in an intensive collaboration with Zilvinas Kempinas. This video provides you with an exhibition walkthrough and an interview with the curator of the exhibition and director of Museum Tinguely, Roland Wetzel, who talks about the concept of the show.
Zilvinas Kempinas was born in Lithuania in 1969. In 1987 Zilvinas began his studies at what was then known as the State Art Institute. By 1993 when he finished, it was renamed the Art Academy. In 1994 Zilvinas Kempinas was given the opportunity to set up his first solo exhibition, Painting from Nature, at the Contemporary Art Centre in Vilnius. At the end of 1997 he left for New York, where he studied 'combined media' from 1998 to 2002 at Hunter College.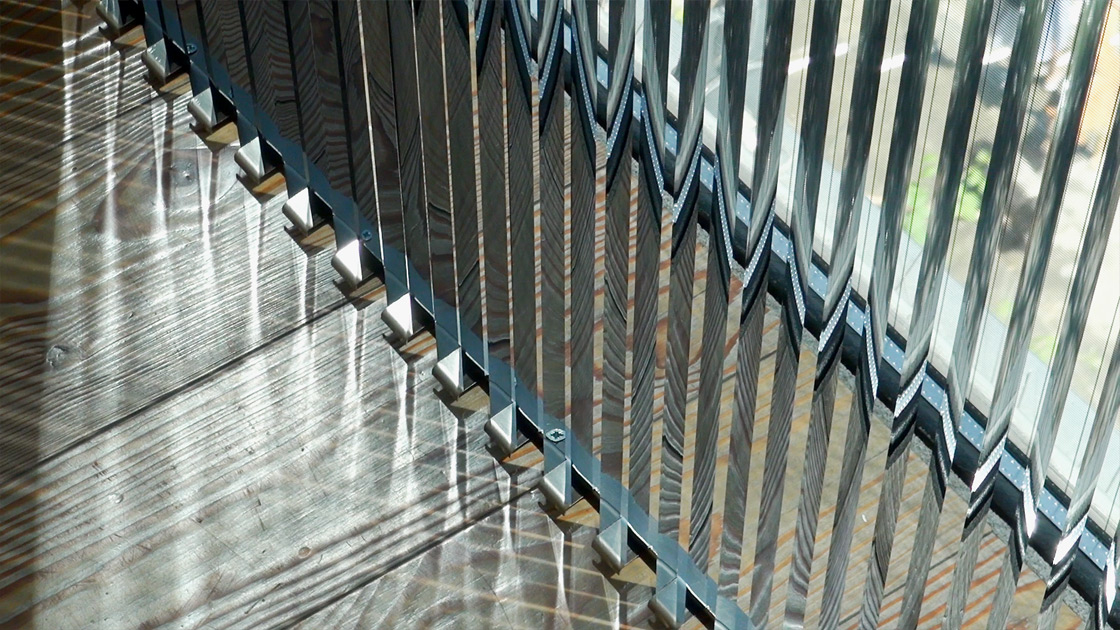 Zilvinas Kempinas: Timeline (2013)
He had his first solo exhibition in the USA in 2003 at MoMA's PS1 in Queens, followed by further exhibitions, among them a solo show at the Kunsthalle in Vienna in 2008. In the same year, Kempinas won the Calder Prize and spent six months in Calder's atelier in Saché, France, where he prepared his contribution for the installation Tube -- a work with which he represented Lithuania at the Venice Art Biennale in 2009.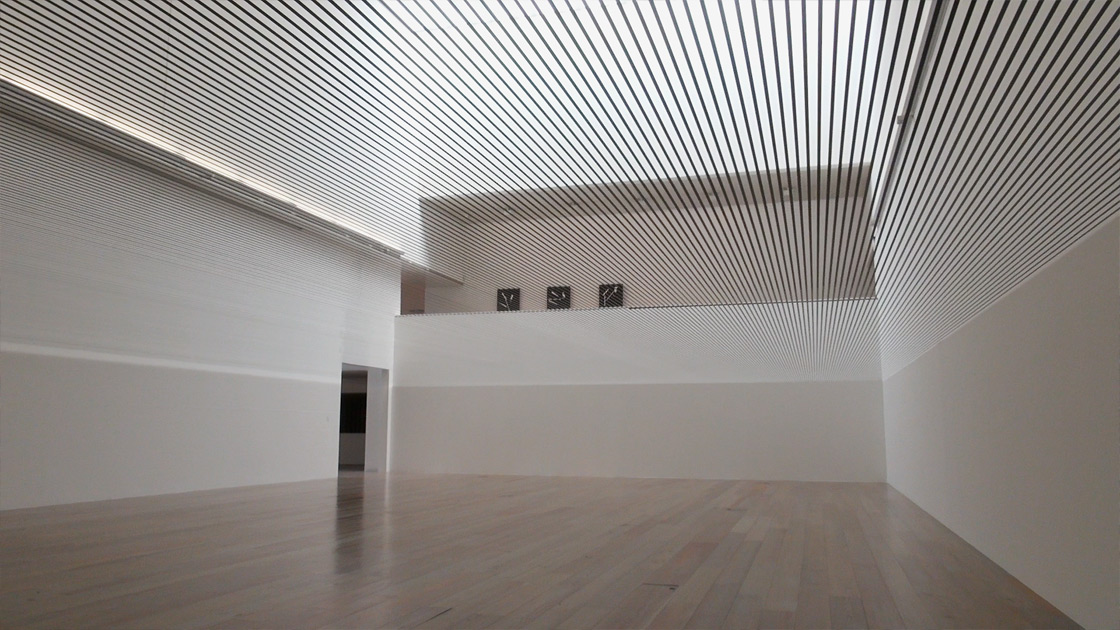 Zilvinas Kempinas: Parallels (2007)
Running concurrently with the exhibition at the museum and in collaboration with Museum Tinguely, Zilvinas Kempinas shows his outdoor installation Kakashi in the Kloster Schönthal sculpture park near Basel.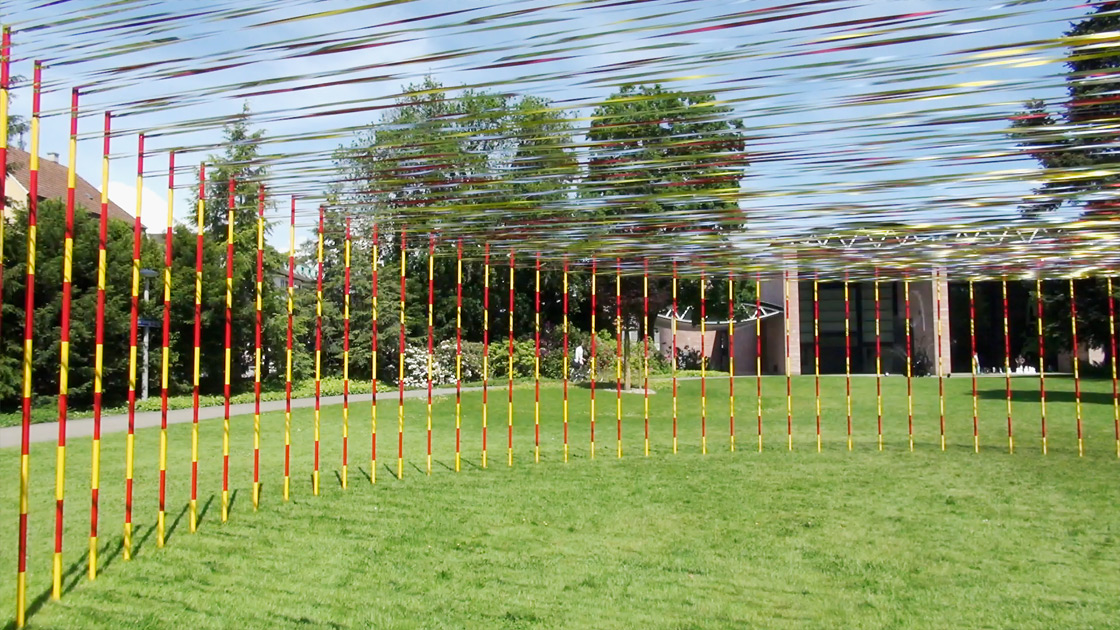 Zilvinas Kempinas: Kakashi (2012)
For more videos covering contemporary art and architecture go to VernissageTV.