Welcome to Viator's indispensable guide to adrenaline-pumping (some might say, fear-inducing), heart-pounding adventure activities around the world. The following list represents the most popular adventure activities offered around the world, with tips on where you can do each one both near and far from home.
1. Skydiving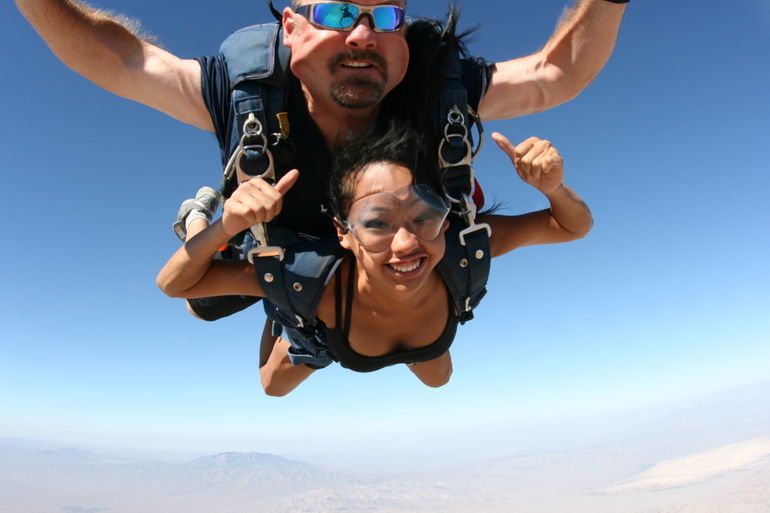 When it comes to adrenaline-pumping activities, few things beat launching yourself out of an airplane and plummeting through the air on a breathtaking freefall, but as the parachute unfolds you'll be able to catch your breath and admire the incredible views. For a beachside vista, soar over the coast on a Miami Tandem Skydive or get a bird's eye view of the glittering lights of the Las Vegas Strip with a Las Vegas Tandem Skydive. For a change of scenery, head over the Pacific, and enjoy a Reef and Rainforest Tandem Sky Dive in Cairns or hop over to the extreme sport hotspot of New Zealand, where you can enjoy tandem skydives in Rotorua or the adventure-capital of the south, Queenstown.
2. Ziplining
Remember careening through the playground on a swinging tire as a kid? Well, ziplining has had a bit of a makeover since then -- these days treetop ziplines reach dizzying heights and you can zoom through the air at break-neck speeds, all while securely attached to a safety harness. Get the ultimate adrenaline rush on a Bootleg Canyon Zipline Tour, gasp at the Hawaiian scenery on a Kipu Zipline Safari, or tackle the longest zipline circuit in North America on a Cancun Extreme Zipline Canopy Tour. That's not all - how about ziplining the heart of the Puerto Rican rainforest on the Zipline Canopy Eco-Adventure from San Juan or experiencing the Dominican Republic's first zipline on a Punta Cana Zipline Canopy Adventure?
3. Bridge climbing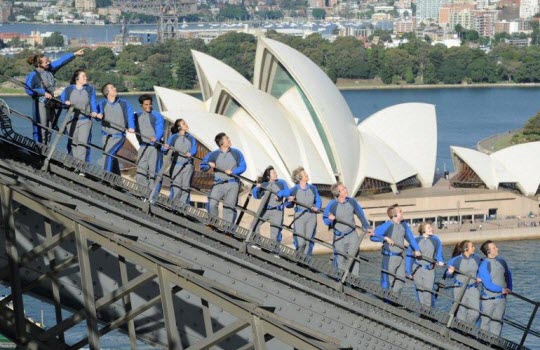 Thrill-seekers don't have to get out of the city to challenge their climbing skills -- try clambering the rungs of these iconic bridges, where you'll be rewarded with the best panoramic views in the city. The famous Sydney Harbor Bridge isn't just a monumental landmark, the 440-foot (134-meter) high walkway is also a bucket-list favorite -- attempt the Sydney BridgeClimb at night if you dare. Brisbane Story Bridge Day and Night Climbs are another popular choice, with views from the summit spanning the nearby Glass House Mountains and Lamington National Park, alongside New Zealand's Auckland Harbour Bridge Climb.
4. Exotic car driving and racing
Whether you fancy making like James bond in a vintage Aston Martin or tearing up the tarmac in a made-for-speed race-car, why not live out your motoring fantasies in style, with an Exotic Car Driving Experience Elite Package. Speed freaks can reach hair-raising velocity with a Race Car Drive-Along: Rookie Experience at Walt Disney World Speedway Orlando or the Richard Petty Rookie Experience in Las Vegas, or you can make like you're a movie star and cruise the open roads of the Red Rock Canyon Exotic Car Tour.
5. Rafting
Whether hurtling downstream or navigating treacherous rapids that threaten to overturn your dingy, river rafting is an exhilarating way to get your pulse racing and your clothes soaking. Grab a paddle, hop in an inflatable raft and explore some of the world's most daringly turbulent waters. Try Tully River Full-Day White Water Rafting from Cairns boasting an incredible 45 rapids; drifting beneath an array of tropical wildlife on the Whitewater Rafting on the Pacuare River in Costa Rica or taking on the mighty Colorado River with a Grand Canyon Rafting Trip from Las Vegas. Fancy an underground water adventure instead? Go Black Water Rafting at Waitomo Caves near Auckland and you can navigate eerie caves, underground waterfalls and caverns filled with glowworms. Just don't forget your life jacket!
6. Sandboarding
Forget walking across the sand dunes - the most entertaining way to get around in the desert is by sliding downhill on a sandboard. The summer alternative to snowboarding, sandboarding has fast become a popular activity, but if you can't get your balance, don't worry - you can always sit on the board and sled downhill instead! Try a Dubai 4x4 Sandboarding Safari; a Cerro Negro Volcano Sandboarding Tour from Managua where you can climb the famous volcano, before zooming back down the other side; or wander the moon-like landscapes of the Pinnacles Desert in Western Australia and try sandboarding on the looming Lancelin sand dunes, with a Pinnacles Desert, Koalas and Sandboarding 4WD Day Tour from Perth.
7. Bungy jumping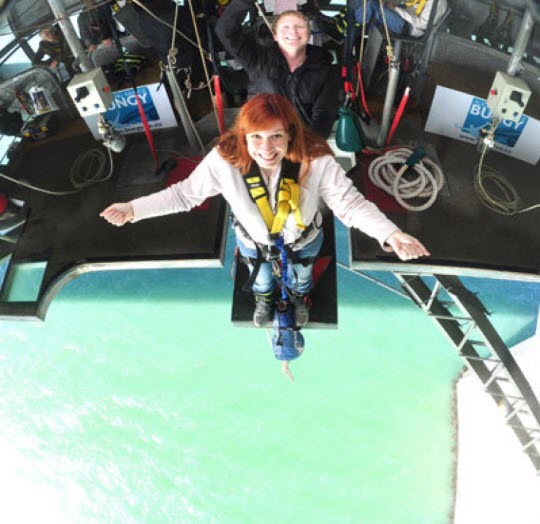 If nose-diving through the air like a human yoyo sounds like fun, you're sure to have bungy jumping on your to-do list. Whether you want the ultimate death-defying plunge with your nose skimming the floor or a short-and-sweet drop, there are a range of locations around the world that will help you live out your bungying aspirations. The The Original Kawarau Bridge Bungy Jump in Queenstown was the world's first public bungy jump and at 141-feet (43-meters) it's the perfect way to experience the activity. The Auckland Harbour Bridge Bungy Jump and the 164-foot (50-meter) high Cairns Bungy Jump are also popular choices, but for the ultimate in extreme jumps, try the mega 440-foot (134-meter) drop at Queenstown Nevis Highwire Bungy Jump with a scream-worthy 8.5 seconds of freefall.
8. Rappelling
Even more thrilling than climbing up a mountain, is rappelling, or abseiling, down one. It's not quite as easy as it sounds though - you'll need to lower yourself down vertigo-inducing cliff faces, scramble down rocky outcrops and traverse icy cold waterfalls to get to the bottom. For the most incredible views, try rappelling 180 feet (55 meters) beside Brazil's mammoth Iguassu Falls with a Rappel Adventure from Foz do Iguaçu or scale the heights of Rio de Janeiro's iconic Sugar Loaf Mountain then rappel back down. For an extreme-sport buzz without the stomach-churning heights, opt for underground cave rappelling, as part of a 4-in-1 Tulum Adventure in the Yucatan.
9. Caving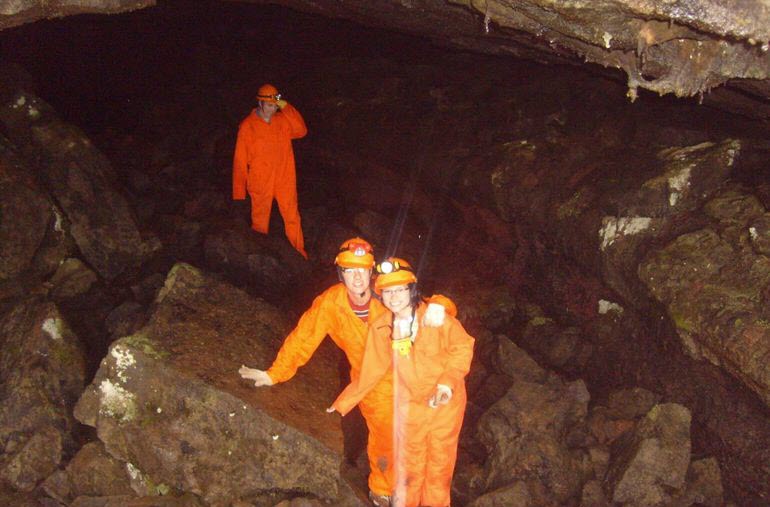 While not one for the claustrophobic, if crawling through narrow rock crevices, swimming in eerily-lit underground pools and scrambling through pitch black caves sounds like your idea of an adventure, grab a headlamp and a crash hat, and head underground. Caving is not only a challenge, but a chance to discover some otherworldly scenery - an Iceland from Below Tour uncovers a wealth of curious lava formations, dripping stalactites and peculiar rock formations, and a Batu Caves and Temple Tour from Kuala Lumpur reveals a fascinating series of underground Hindu temples etched into the mountainside. You can even go caving in the city - Budapest Caving Tours expose a labyrinth of tunnels and secret caverns right underneath the city's residential district.
10. Swimming with sharks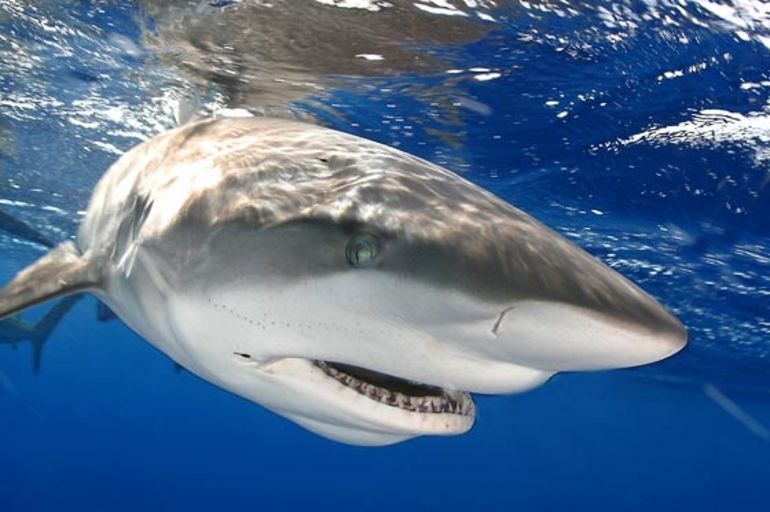 There's no better way to prove your bravery than taking a dip in the ocean with sharks so close you can feel the swish of their fins. Thankfully, you won't be cast into the open seas to re-enact scenes from Jaws - instead, you'll be safely inside a cage, able to return to the boat at any time. Take a trip to the St Thomas to enjoy Swimming with Sharks at Coral World Ocean Park, where you can take a detour to the dolphin pools if your nerves get the better of you; brave the depths of the Atlantic to try Cage Diving with Great White Sharks from Cape Town or take an Oahu Shark Dive in Hawaii. Prefer your sharks a little less ferocious? Try a Mexican Whale Shark Snorkel Adventure where you can dive amidst the world's largest, and decidedly friendlier, fish.
11. Paragliding
For an extreme sport that's more tranquil than terrifying, experiencing the feeling of floating in mid-air with a tandem paragliding excursion, harnessing the power of the wind to propel your parachute. Launch off the 5,380 feet (1,615 meters) summit of Cerro Arco on a Mendoza Paragliding Tour and soar over the Andean landscape, or head to Colombia, where you can gaze down at the matchbox-sized houses of the city on a Bogotá Paragliding Adventure or swoop over alpine valleys and craggy mountains on a Medellín Paragliding Tour.
12. Rock climbing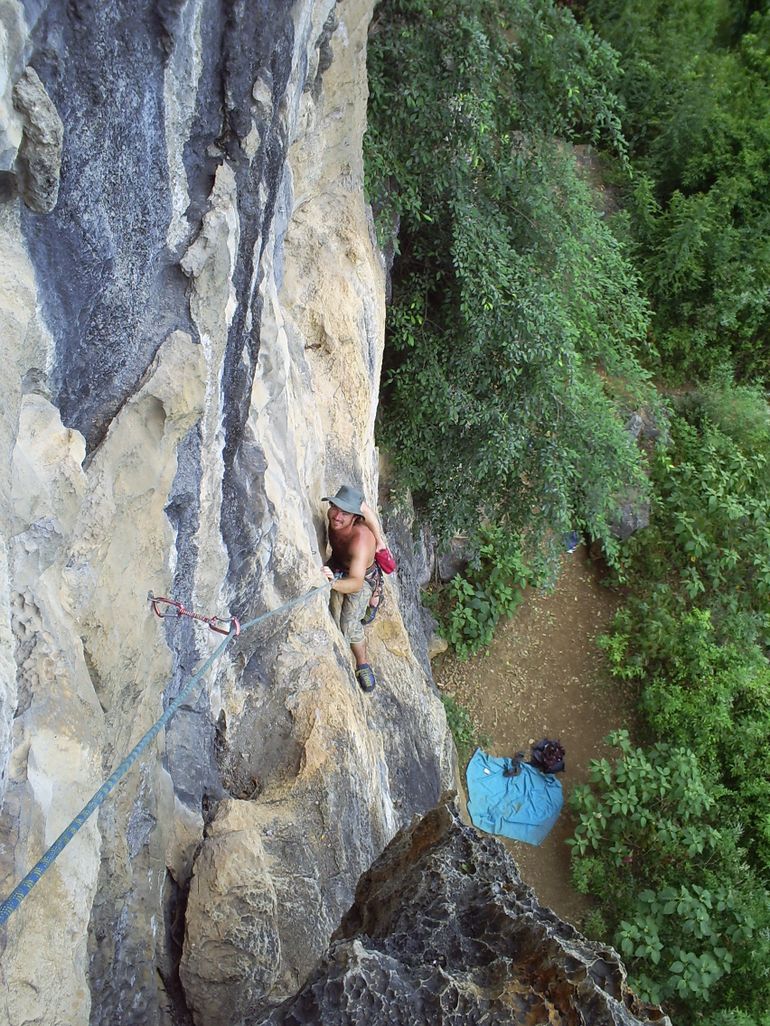 There's nothing like the achievement of scaling a precipitous cliff-face with nothing but your bare hands (well, and a few ropes and harnesses). Rock climbing has become a hugely popular activity over the past decade, with plenty of recreational climbers giving the professionals a run for their money. How about gearing up for a Rock-Climbing Adventure from Denver where you'll learn how to rock climb and take on part of the magnificent Colorado Front Range? Alternatively, China is home to some of the world's most celebrated rock climbing regions and a Small-Group Yangshuo Rock-Climbing Adventure is the most exhilarating way to tackle the famous peaks.
13. Hang gliding
Swoop and dive like a bird on a hand gliding excursion and with nothing beneath you but fresh air, you'll have an unobstructed view over the landscape below. Hand gliding hotspots abound throughout South America, where high cliffs and strong winds provide the perfect weather conditions for thrill-seekers. Try a Hang-Gliding Tour from Bogotá where you can soar over the grassy plateau of the Bogotá Savannah.
14. Sky swinging
Make like a modern-day Tarzan, hanging from a harness and soaring through the jungle at speeds of up to 100kph on the Cairns Minjin Jungle Swing, Australia's only multi-person swing. Alternatively, try The Ledge - Queenstown's Sky Swing, a half bungy-jump half sky-swing that circles over the moonlit city after nightfall.
15. Parasailing
If you prefer water to heights, ditch the paragliding and go parasailing instead, where you'll be propelled 200-feet (61-meters) in the air on a hand glider towed by a speedboat. Book on a Cancun Parasailing Adventure where you'll get an expansive lookout over the famous beaches and jungle of Cancun; take to the skies for a Maui Parasailing Experience where you can rise up to 1,200 feet (366 meters) above the palm-fringed Ka'anapali Beach; or try Tandem Paragliding in Malibu where you can gaze out over the idyllic Malibu hills. For the ultimate family adventure, try Tandem Parasailing at Disney's Contemporary Resort and see if you can spot your favorite characters down below.
16. Extreme biking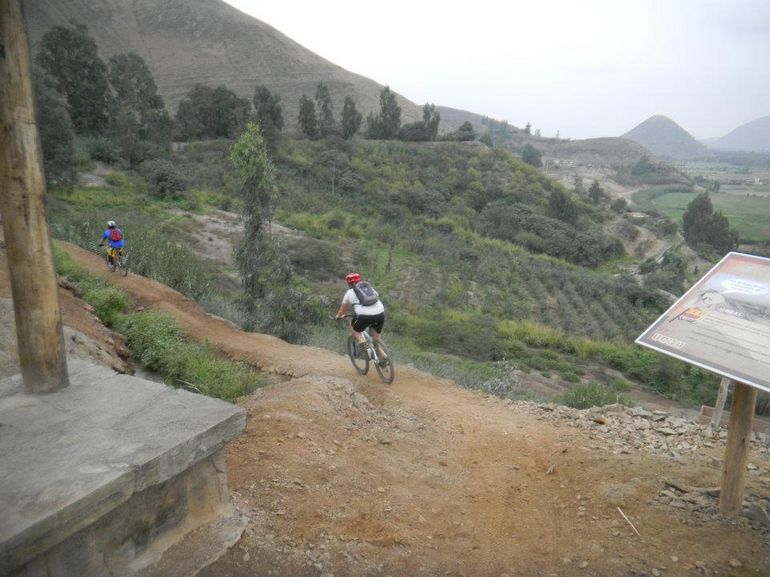 Forget rolling through country lanes and leisurely pedaling the beachfront; cycling fanatics have plenty of more extreme ways to get their kicks. Whiz down steep mountain-sides and weave between volcanic craters on a Waimea Canyon Bicycle Downhill or discover the Road to Pachacamac: Small-Group Bike Tour from Lima, where you'll cycle an ancient Inca Trail, dotted with sacred temples and landscapes steeped in local myths. Tackle untamed jungle and lava tubes with a Kilauea Volcano Bike Tour in Hawaii Volcano National Park; kick up clouds of dust as you tear down the Las Vegas' Red Rock Canyon while Dirt Mountain Biking in Kaaawa Valley or taking a Guided Mountain Bike Tour of Mustang Trail in Red Rock Canyon.
17. ATV driving
If you want to go off-road and traverse the wilderness, you'll need an all-terrain vehicle to handle the twist, turns and bumps of the ever-changing terrain. Take a high-speed drive through Iceland's Thingvellir National Park, on a Golden Circle Super Jeep Tour, where the unique scenery includes seething hot springs and exploding geysers; zoom through the desert on a 4x4 Dubai Desert Safari, where you'll enjoy a pit stop at a traditional camel farm; hold onto your seats for the Broken Arrow Jeep Tour, a bumpy ride through the Arizonan desert on the ominously-named 'Road of No Return'; or cruise along the sands of Punta Cana in a Dune Buggy on a Punta Cana Half-Day Dune Buggy Adventure.
18. Glacier climbing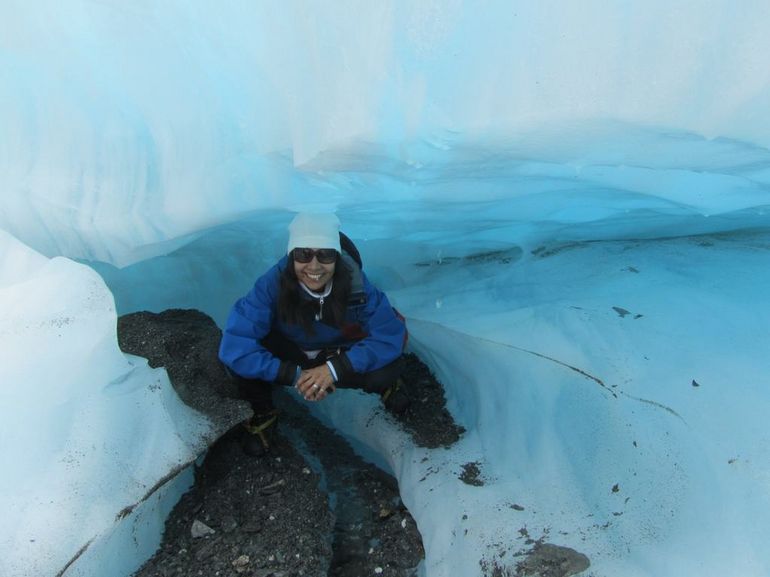 Few experiences are as otherworldly as hiking a vast glistening glacier, and what better place to get to grips with a frozen landscape than Iceland itself? Take a Day Trip from Reykjavik: Glacier Hiking and Ice Climbing on Iceland's Sólheimajokull Glacier, where icy ridges, deep crevices and mind-boggling expanses of frozen rock will challenge even the hardiest of hikers, and you can even try your hand at ice climbing.
Of course, there are plenty of other places to sharpen your ice picks. Take a Small-Group Franz Josef Glacier Walk along New Zealand's famous southern glacier, where jutting ice cliffs, dangling icicles and natural hot springs make for a rewarding, unique trek; or head to Alaska for a Mendenhall Glacier Trek and Climb, where you'll be truly off the beaten track.
19. Dogsledding
Hurtling across snow-blanketed terrain at peak speed behind a team of zealous huskies is one surefire way to get your blood pumping and experience the winter scenery up close. Alaska is the undisputed king of dogsledding, or mushing, as the sport is known, with a long history of raising huskies and navigating the freezing terrain. Try a dogsledding experience along the ominously-named Troublesome Glacier with a Helicopter Tour and Dogsledding Adventure from Anchorage, or for the ultimate experience, check out Alaska's World famous Iditarod Trail Sled Dog Race, where you can tour the race headquarters, meet the dogs and try your hand at driving a dog sled on a 7-Day Winter Alaska Experience: Anchorage and Iditarod Trail Sled Dog Race.
20. Exploring the great outdoors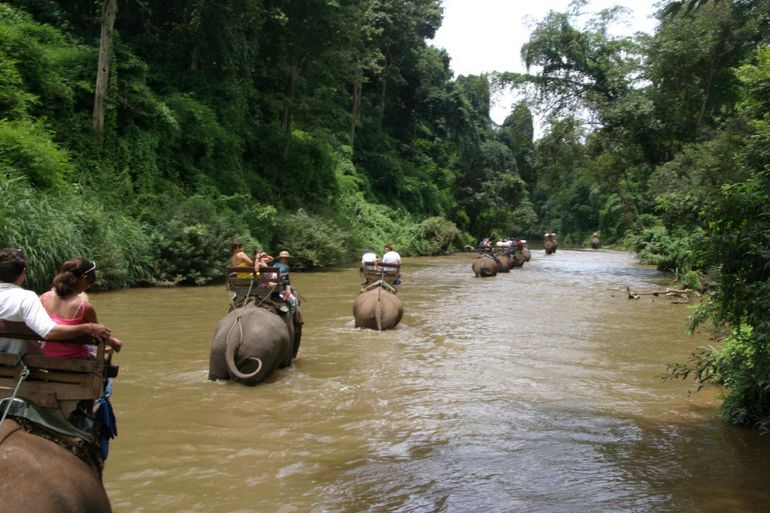 Leave the bungee cords, safety harnesses and fast moving vehicles behind - if you really want an adventure, let Mother Nature provide the entertainment and simply explore the great outdoors. Few landscapes are as magnificent as the epic Grand Canyon and walking along the rim of the world's most famous canyon is enough to make anyone marvel at their significance. The world famous Yosemite National Park is another remarkable gift of nature and a 2-Day Tour of Yosemite National Park from San Francisco takes in the amazing including El Capitan, the Tunnel View, Half Dome and Yosemite Falls. Want to get even closer to nature? Explore the Thai jungle from the back of an elephant on a Chiang Dao Elephant Jungle Trek and Ping River Rafting Tour from Chiang Mai where you'll march through the heart of the rainforest and experience first hand the majesty of the gentle giants.
21. Kayaking and canoeing
Grab a paddle and hit the waves for a Dubrovnik Sea Kayak and Snorkeling Small-Group Tour, where you can explore the Croatian coastline and drift beneath the walls of the imposing St Lawrence fortress; or opt for an Oahu Kayak, Hike and Snorkel Adventure along the Hawaiian coast. If navigating dimly-lit sea caves and rowing through eerie underground tunnels sounds like fun, try a La Jolla Sea Caves Kayak Tour or a Canoe Cave Explorer Phang Nga Bay Tour from Phuket, where you can kayak among wild dolphins. Or why not try night kayaking beneath the stars with a Bioluminescent Kayak Adventure from San Juan?
22. Skiing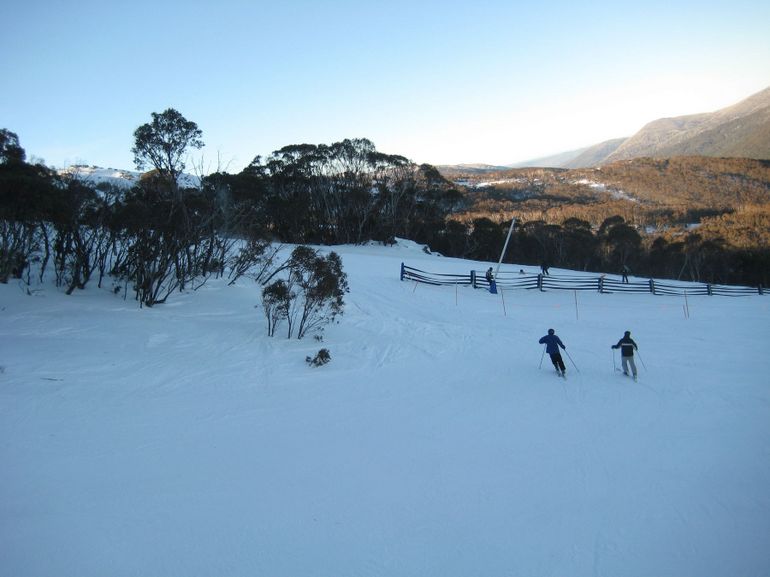 Whether you're a powder junkie or a ski virgin, there are excellent ski resorts all over the world where you can polish your moves. Hit the world renowned ski runs at Australia's best-known resorts on a Thredbo or Perisher Blue Weekend Snow Trip, where there's an array of beginner runs, near-vertical black runs and challenging off-piste routes to keep all levels amused.
Skiing isn't the only way to make the most of the snow, either - try Heli Hiking Franz Josef along the spectacular New Zealand glacier; tackle the immense Troublesome Glacier on a Helicopter Tour and Dogsledding Adventure from Anchorage; or opt for an Athabasca Glacier Snow Trip from Banff.
23. Hiking
The ultimate in back-to-nature eco-friendly activities, there's no better way to fully experience a landscape than by trekking through it, and the world is teeming with photo-worthy hiking routes. Explore an ancient Benedictine Monk abbey and admire the views over the Catalonian countryside on a Small-Group Montserrat Hiking Tour from Barcelona; enjoy an Oahu Rainforest Hiking Adventure where you'll amble beneath waterfalls and ancient rock terraces; or delve into dimly lit caverns and glistening lagoons inside the El Perito Moreno Glacier on an El Calafate Adventure Tour. Feel like a challenge? Scale the heights of Japan's most iconic mountain at Mt Fuji where you can catch the famous sunrise from a height of 7,560 feet (2,304 meters).
24. Deep sea fishing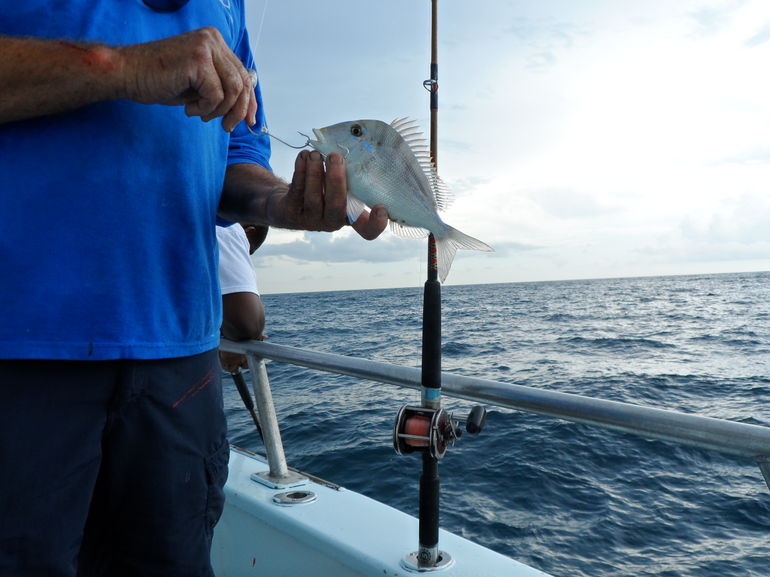 Whether you're a first-timer or an experienced fisherman, the thrill of catching your own dinner is irresistible -- just make sure you pick a gorgeous landscape to gaze at while you wait for the fish to bite. Soak up the coastal charms of Reykjavik, as you fish for Haddock, rockfish and Pollock in the nearby Faxaflói bay with a Sea-Fishing Tour from Reykjavik; barbecue your fresh catch as you float the waves near California's famous Newport Beach on a Half-Day Deep-Sea Fishing Cruise from Newport Beach; reel in enormous Hawaiian tuna on a Small-Group Sport Fishing Adventure from Oahu; or take a Deep Sea Fishing Private Boat Charter in San Juan. You could even liven up the experience, with a Miami Party Fishing Cruise where there'll be plenty to keep you amused while you wait for your dinner to swim past.
25. Surfing
If you've always envied the tanned surfers waxing their boards and spouting surf lingo, now's the time to learn to catch some waves for yourself. In a country where over half the population live near the beach, surfing is a national pastime in Australia, so what better place to learn the ropes than with
Surfing Lessons on Sydney's Bondi Beach
? Of course, you don't have to travel to the other side of the world to wrestle with the waves -- try
Oahu Surfing Lessons
;
San Diego Surf Lessons
; or head to the gorgeous Isla Verde for a
Puerto Rico Surf Lesson
. Not quite ready to 'hang-ten' with the surfer dudes? Enjoy a gentler ride and try
Stand-Up Paddleboard Rental in Miami Beach
.
- Viator Travel Team