Excerpted and revised from Knowing Pains: Women on Love, Sex and Work in Our 40s, a fundraiser for the Breast Cancer Fund.

"Who's that?" my older son asks me as he and his younger brother peer over my shoulder as we flip through the pages of a family photo album.
"Who do you think?"
"I have no idea. Aunt Liz?"
"No silly, it's me."
"Eww! What did you do to your hair?"
That's actually a tough question to answer when faced with the questionable hair choices of one's youth. Well, I know full well what I did to it; why is another matter.
"It's a perm. I used to like those. Why?"
"Ugh. Your hair looks messy," the older son says.
"Yeah," the younger one chimes in. "It looks like it's fried or something."
They are right, but more than my hair was a bit messy and fried back then. I was in my 30s in the photo, a former career woman adjusting to a world of full-time suburban motherhood for which nothing quite prepared me. I looked like a grown-up, despite the juvenile decisions I had made about my hair; I had a beautiful husband, I had two beautiful kids, I lived in a beautiful house, I drove a ... well, a shiny new minivan.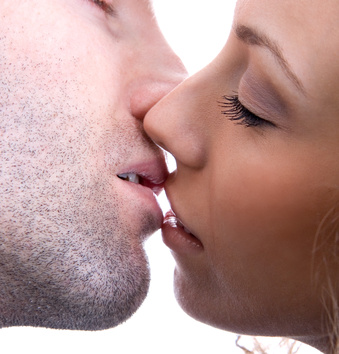 But looking back on that woman more than a decade later, I realize I don't really know who she was. And that's because she didn't know who she was. It took a Big 0 birthday and the transformation into a cliché -- a 40-something divorced mother -- for me to understand. I was horrified with this new label; as middle-aged clichés go, it is perhaps the most cliché of them all. The only way I could have made it worse was if I had studied for a Realtor license; become a marriage, family and child therapist; or run off to Provence to buy a villa or to India to find myself.
Like many women who've gone the distance in a marriage -- 14 years -- and motherhood, I had given up parts of myself. It happened in such a slow, seemingly innocuous way that I almost couldn't tell. But I was a willing volunteer; I was a mother, a wife, a homeowner. All of these required sacrifices. I'd slowly let go of the things I loved to do because I was too busy doing other things, like making 25 red construction paper roses for a third-grade Valentine's Day party or driving the PTA meeting/grocery store/dry cleaner/Little League-Boy Scout-soccer-practice route. I didn't regret it -- I realized it's just what moms do.
I wasn't necessarily unhappy, or even all that restless; or if I was, I was too busy to notice. Plus, my husband and I appeared to be a happily married couple, and it often felt that way, too. I didn't mind being married and a stay-at-home mommy, even though I had morphed into something unrecognizable from the girl I once was. Even though I never quite felt comfortable saying I was "just" a housewife and mother of two rambunctious boys when asked, "So, what do you do?"
I'd like to say that I had an epiphany, or the arrival of some sort of spiritual guide, or a visualization that would welcome me into my next phase. Or even that I sought out life coaches or mentors to guide me into a decade in which my growing boys would no longer need me the way they once had, and how that would change my life and my relationship with my husband. Instead, I was smacked across the face with it by the discovery of my husband's infidelities.
There was no way that I could have anticipated how a life I spent a decade and a half building could unravel so quickly. There's nothing quite like a good old-fashioned crisis to wake you up from the "Groundhog Day" of being a minivan-driving suburban soccer mom.
All my busyness stopped, and I went into survival mode. There were long stretches where all I did was cry, talk to shrinks and read self-help books, months during which I couldn't sleep or eat. Not quite what I thought my 40s would be like. I panicked -- who would want a 40-something woman with two young kids?
As fate would have it, a 20-something did. He didn't want me forever -- he wanted to eventually get married and have babies. But he did want me. And against what I would have thought was my better judgment, I wanted him, and not forever either. I had just gotten out of what I thought would be a "forever." Our connection was spiritual, intellectual and, yes, sexual, although I'm not sure two romps really count all that much. It was a starter fling. But what was unspoken was this: someone found me attractive at the exact time that I was feeling most unattractive; someone found me exciting while another saw me as routine; someone thought I had something to say while another saw me as a nag; someone saw me as a sensual woman to explore and delight in while another would rather sleep -- or sleep around.
So my new clichéd life as a 40-something divorced mother added yet another clichéd dimension -- the younger man. I had to ask myself if I had somehow become a character in a chick-lit book, and a marginally written one at that.
But my fling helped soften the world that had crumbled around me -- my marriage exploded right after 9/11, right when my dearest friend moved with her family across the country, right when everyone I wanted to hold close had other ideas. Were my 40s going to be the decade of loss?
Oddly enough, it became the decade of discovery. While the divorce unearthed an inner strength I didn't realize I had, my brief love affair gave me the gift of confidence. I realized I'd been given a chance to get to know who I was in my 40s, irrespective of a partner, now that housewife had been stricken from the list -- even though, sadly, the minivan hadn't.
What did you learn about yourself from your divorce?