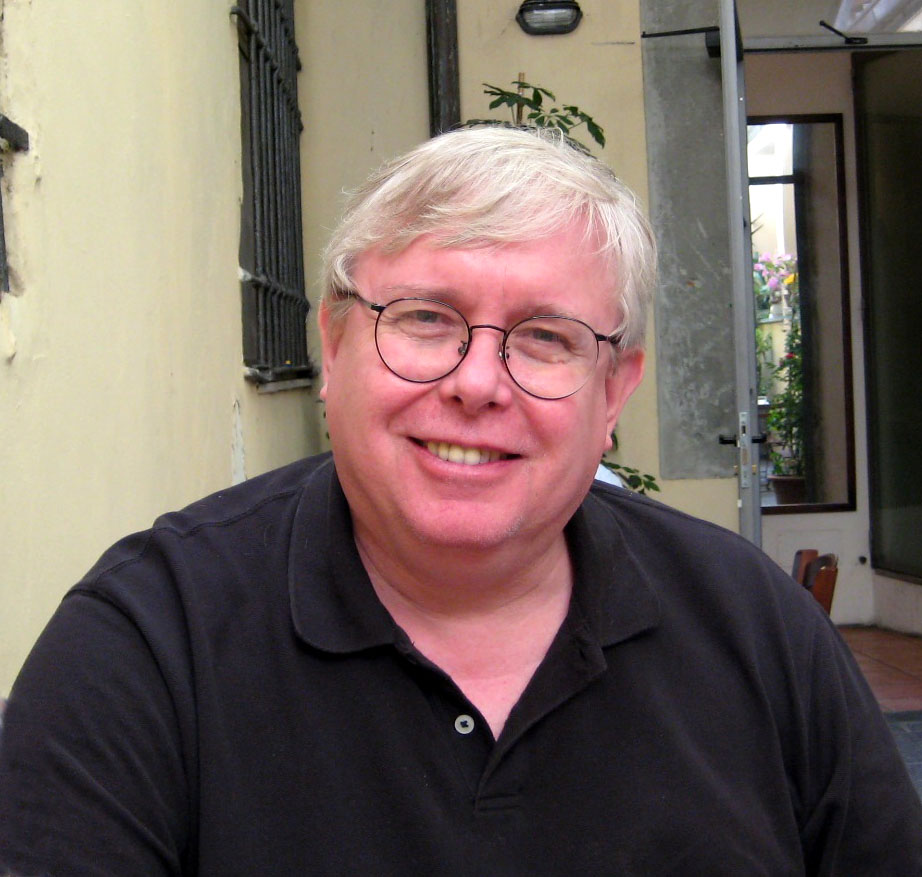 Just wrote about the amazing Society of American Magicians and their Chariman of the Board, Tom Klem, for my True/Slant blog. The response was so surprisingly strong I want to share it with you here at huff, too. Why the attraction to the story? Maybe it's because one of the member magicians is former CEO of Bears Stearns, Alan Greenberg, and the possible metaphors there are endless. Maybe it's because spring is here and magic is in the air. Or that we just can't get enough vintage New York. Or Harry Potter envy. Or nostalgia for the days of The Wizard of Oz. Whatever the reason, enjoy, and tell me what you think.
Sometimes you need a little magic back in your life. A bit of the old Bowery full of rejected smelly alcoholics. A chance to buy food at a cafeteria with a wall made of tiny glass swinging doors and ceramic knobs, like the old Horn & Hardart's. I think this has something to do with why I took such pleasure in speaking to artist/model maker/magician/historian Tom Klem. "Did you know," Klem told me this morning, "that Take Me Out to the Ballgame was written by a magician? Jack Norwood. Norwood performed in the Ziegfeld Follies."
Klem is now the chairman of the Society of American Magicians. Houdini was its president from 1917 until his death in 1926. "The Society of American Magicians was formed in 1902 in the backroom of the Martinka Magic Shop," Klem told me. "Around 1907 the Martinkas closed the shop. The S.A.M. moved to the McAlpin Hotel and created the first of its shows, in 1909, to raise money for a building fund to buy a permanent home for the Society. This year marks the show's centennial. It is the longest-running magic show in US history."
The centennial magic show will take place Saturday, May 16th at 8pm at the Oscar Hammerstein Ballroom on 34th Street, and will bring together top magicians from all over the world performing classics from the old days in honor of the best magicians of all times.
Sure, I could stop here and tell you about how Klem's made a living -- making props for Lipton Tea ads (a full cup of tea cut in half to represent "half the caffeine") or about when he was the lever man who pulled the switches on the New York Central Railroad (he's not old), or about how, when he was a Teamster machinist, he built gigantic presses with huge teeth that spit out foam for stuffed animals.
Or about his first museum show, for which he made a site installation, honoring Houdini, in which huge walls of stainless steel "de-materialized" into the landscape as they fully reflected trees and sky, leaving nothing but his initials in gold, floating on air.
Or the story about his arts advocacy which included coming out to protest how one of Richard Serra's most expansive and expensive sculptures now lies permanently stacked under the Brooklyn Bridge, rather than being installed where it was supposed to go on Centre Street, all 120 x 12 feet of it.
But that's not what I want to say. I want to talk about why Tom Klem, like me, is sick to death of the present tense.
That way, we can hear the one about how Klem is still in touch with James Malone, a resident of Atlanta's Buttermilk Bottom neighborhood, a neighborhood full of people whose homes were flattened on a promise that better homes would be re-built, and how, when that never happened and a parking lot and civic center and highway went up instead, Klem and a team of artists from Atlanta and New York City stencilled the entire community on the parking lot and building, and went to all the old residents, including Malone, and hung street signs about the original Buttermilk Bottom on all the lamp poles of the parking lot indicating where the original people and homes stood, painstaking story by painstaking story. "I had formed a non-profit with several other artists called RepoHistory, as in repossessing history. Buttermilk Bottom was a poor African-American community. When people lived there in the 30s," he told me, "they watched the klieg lights go by when Clark Gable came to the premiere of Gone with the Wind on Peachtree Lane."
In a second project called Voices of Renewal, one of the signs created by the artists honored Eagle's Barber Shop. When John Eagle came back after serving in the military during World War II, he couldn't get a job. So he became an apprentice to a barber. Blacks and whites had separate barbers in those days. Eventually, he saved his money, got his own shop, and moved across the boulevard to the white neighborhood, which was quite a thing to do. There was a curfew on black barber shops, and the day Neil Armstrong landed on the moon, he and his friends watched it from the barber shop, but they had to hide because it was after curfew." If you go to the Fales Library at NYU, they can pull out the flat files and show you this. They have it all right along with Keith Haring and Dickens.
And then there's the magician thing. "In 2001, I was asked by the Municipal Arts Society to join a project called Imagine New York, an ambitious series of workshops for adults and children. My group held 250 workshops in the tri-state area where we worked with schoolchildren around 6 to 9 years old to get them to draw what they had witnessed, planes crashing into buildings and all, to help them get out their angst and start the healing process. The Municipal Arts Society said "let's do a series called Place Matters, places around the city we think are important. Would you like to write up one of the sites?" they asked me. Do you have anything on magic? I asked them. So I wrote about the Martinka Magic Shop and the S.A.M. Magic Table. Mike Bornstein, an old time magician and host of the Table, struck up a friendship with me when I was taking down his oral history.
"He told me to join the Society of American Magicians at the Soldiers and Sailors Home on 36th and Lexington. I joined, then I was on the board, then I was the archivist, then I edited their newspaper for a while, then became their treasurer, and now I'm Chairman of the Board. Sal Perrotta is creating the May 16th show to tell the history theatrically. Scott Interrante will do a water escape in honor of Houdini. David Ben is coming down from Toronto and he will be doing Dai Vernon's linking rings. The Amazing Randi will do mentalism. On two giant screens, we will project the work of Cardini, an elegant man in a tux who did productions with cigarettes. And I think there's Al Flosso, the Coney Island fakir, who cut his teeth working at Dreamland in Coney Island."
Tom Klem has been a bad but dedicated magician since he was 13. He knows a lot about magicians, and has a theory that their professional deception influences their personal lives. "At the Magic Table, they tend to tell each other the truth. Outside of the Table, everybody is a mark. They practice religiously, ten hours a day. How do they give this up and suddenly say here, here's how I do it, after spending all this time entertaining you with deception, deception as an art. Houdini was a master of deception. His real name was Eric Weiss. He claimed to be American and his family did settle in Appleton, Wisconsin, but he as actually born in Budapest. Many magicians think Houdini was a better press agent than magician. Metamorphosis was one of his biggest illusions. He'd stand on top of a trunk, his wife would be chained inside the trunk, a silk would rise and fall in front of him and he and his wife would change places. He invented that trick. That's what they wanted from him.
"The Billy Rose collection at Lincoln Center has all the jail break specifics of Houdini including the one in which he went into a federal prison in Washington, D.C., was locked naked in a cell next to the man who assassinated Garfield, and an hour later walked fully dressed into the warden's office after having also found the time to switch prisoners into each other's cells. He tells the story of diving into a hole in the ice in Cleveland -- this is in the Tony Curtis movie -- but in fact, it wasn't cold in Cleveland that day. There was no ice. He's a conjurer. It's very tricky to get the truth about conjurers."
The Magic Table has been meeting for 67 years to talk like this, most recently Friday afternoons at the back of the Edison Hotel in NY. Before the Edison, it was at the Dixie Hotel, and before that, at the back of the sorely missed Martinka.
"I kept finding sources that said the Martinka Magic Shop was on 12th," Klem told me. "But I know it was on 31st and Sixth and couldn't understand it. Then I found out by looking at old insurance maps that in the 1920's, Sixth Avenue was extended and all the street numbers were moved, so 493 Sixth Avenue, which started out on 31st Street, wound up on 12th Street."
Like magic.