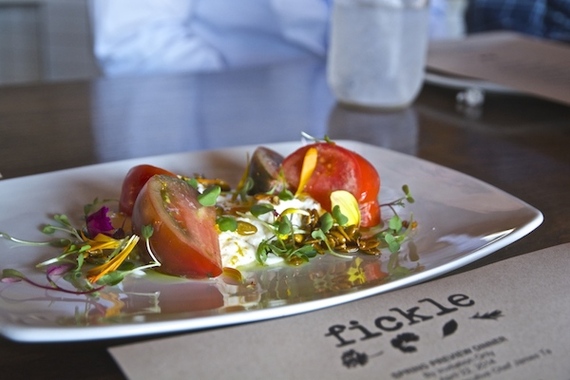 For a true treat in Los Angeles' Little Tokyo, take a time-out from sushi to try, Fickle. Nestled on the corner in this trending downtown neighborhood, Fickle offers creative gourmet cuisine in a casual gastro-pub setting with ample al fresco seating.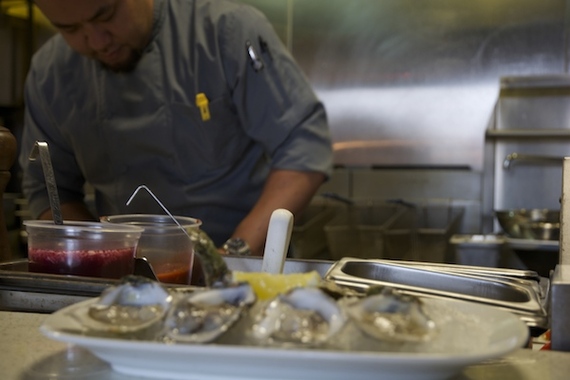 Chef and owner, James Ta is a CIA graduate and a fourth generation restaurateur, hailing from a culinary family. In his first independent restaurant he happily takes inspiration from his restaurant's name, meaning "changeability" or "arising from a sudden whim." Change proves to be a good thing at Fickle. During lunch hours, guests order from The Sandwich Smith, a tasty sandwich menu, the fried cod sandwich with garlic aioli on country white is a must. Especially since the dinner theme will soon take over day and night with the $1 oyster happy hour in between. The evening seasonal menu takes it from there.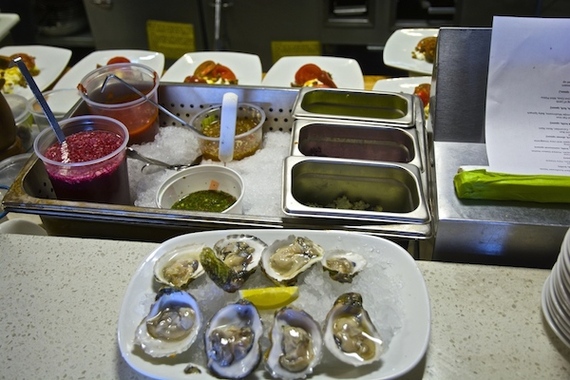 Inspired by Vietnamese and Thai flavors, Chef Ta puts a twist on classical dishes and a focus on seafood. The Santa Barbara Vermicelli Uni Bun is a bright small plate harmonizing salty, sweet and sour flavors with the briny yet creamy sea urchin. A Ginger Soy Lacquer glazes roasted bone marrow, deliciously decadent spread on toast points. Sweet-n-salty bacon topped donut sandwiched whiskey spiked ice cream for the perfect ending to a meal we will return for time and time again.