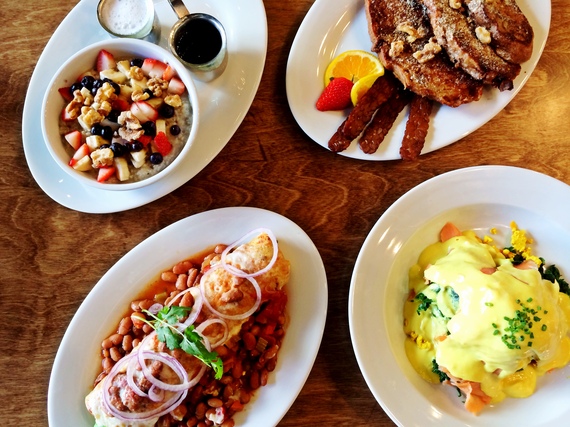 A visit to the new M Café on San Vicente Blvd in Brentwood offers a pleasant ambiance and an abundance of super healthy options. The orderly, organic and macrobiotic spot carries on the progression and organization of clean eating in the City of Angels. The third location accomplishes what all hot Los Angeles restaurants seek: a Westside operation. And Brentwood is an especially plush place to be when it comes to exclusivity and high-end clientele concerned about fitness and well-being. A local interjected, "I'm here every other day... because I feel great!"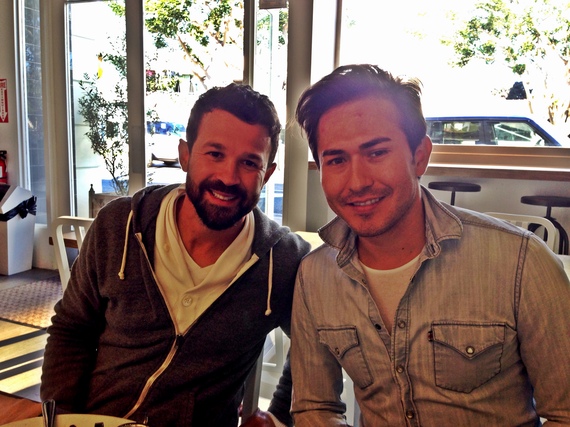 The green, macrobiotic options seem endless -- the brand's specialty and core-focus. The ingredients speak to that ends, incorporating whole, natural foods eaten in season with minimal processing. And by processing they mean a blender. "Our seasonal foods are all made without refined sugars, dairy, meat and poultry," stated M Café's Sara Baldoni.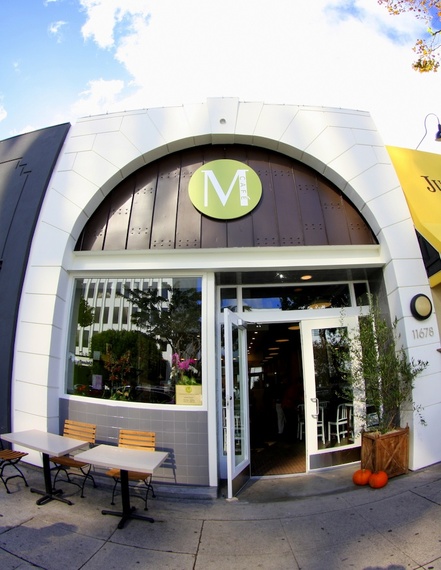 With an expanded menu of green juice and breakfast, we visited recently to taste as much. "We looked to make the breakfast menu reminiscent of the traditional sense," Sara informed us as we perused the menu. Well run and efficient, the organization showed how well the twists on every day meals can work to keep the menu interesting to both carnivores and vegetarians alike.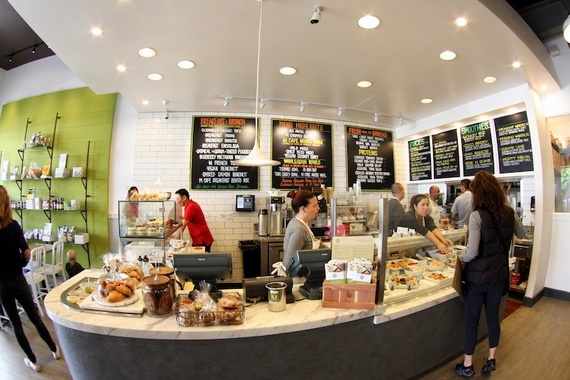 Smooth juices got things rolling as our party of four sampled a varied bunch taking names of local spots like the neighboring Soul Cycle. Oatmeal with quinoa and toasted flaxseed sang of home cooking topped with fresh berries and organic maple syrup. The M French Toast made with rustic pecan-cherry bread, hand dipped in a cinnamon and nutmeg-spiked batter and partnered with tempeh bacon maintained the nostalgia. We'll be back for more...