The New York Times has called author Mylène Dressler's work "Splendid."
As a student in her classroom I was often captivated by the ways in which she taught me to learn how the English language worked. To read behind the lines and soak in literature for what it is: life. It was not uncommon for me and my peers to hold onto every word she said as she danced around the room waking up the literary minds and hearts of all who took in her magic.
Born in Holland, Mylène has written that before she was big enough to let go of her toes her parents decided they would only speak to her in English as it was their dream to move to the United States.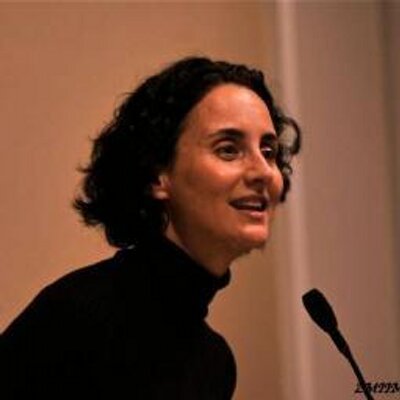 Photo of Mylène Dressler, Ph.D.
Dressler says, "They wanted me to be fluent in the language that would be my new home. I still remember my father sitting at our California kitchen table, marveling at certain words. 'Wednesday' he would pronounce, amazed. 'Just listen to that.'"

Later when she grew up to be a writer, her father would call her every Wednesday, just to see how her work was going.

"I think of writing as a kind of haunting. Memories of my late father crept into my stories," she says. Her latest work of fiction is no exception.

Although we speak the same language we do not often understand one another. This is an issue that most experience although we rarely realize this is the case. Mylène Dressler was haunted by this human condition as she created the characters for her latest novella The Wedding of Anna F.

In this work of fiction an elderly Jewish woman tells an Arabic student who has come to interview her for a research project an incredible tale: that she is Anne Frank, the author of The Diary of a Young Girl and the most famous victim of Hitler's Germany. As the interview progresses, tensions grow between the pair as they listen to each other's stories, yet struggle to truly hear each other.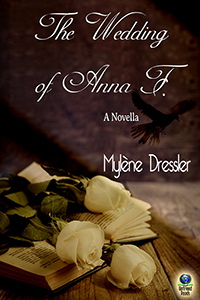 Dressler says that she wanted to write a novella that put two people in a room who have every reason to be deaf and dumb to each other, but are forced to listen and in the process of listening, touch each other. "I wanted to write something beautiful and haunting. I always want to do that," she said. This tale of loss, fantasy, deception, and hope is something everyone should read. For more information or to
purchase
The Wedding of Anna F., please visit Dressler's
website
.