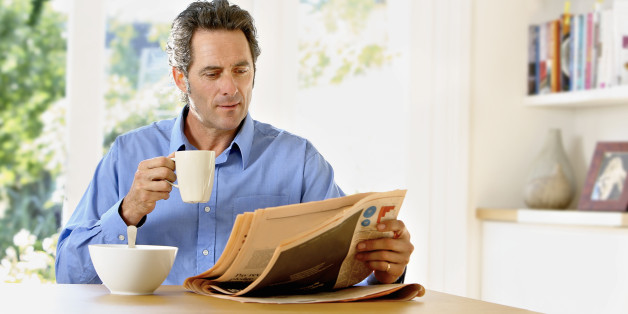 Greensboro, North Carolina is a place with some pretty liberal roots such as the Sit In's at Woolworth's counter during the early civil rights movement. Home to many colleges and universities, the State has been called politically purple.
And yet there are not many publications that will give us an unbiased story about the true news that matters -- the kind that tell stories that corporatized media seem to avoid in this area.
That was until recently when a group of muck raking reporters and editors decided they would take to the streets and form their own paper.
In a little over a month, Triad City Beat has over 200 stops across cities like Greensboro, Winston Salem and High Point here in the Southeastern part of the country. According to their website, you're likely to find their paper in "coffee shops, gyms, libraries, boutiques, locally owned restaurants, farmers markets, public parks, government buildings, colleges, music clubs, dive bars, office buildings, performance spaces, art galleries."
You can also find their dead tree edition of the paper in newspaper bins that are decorated and painted by local street artists, if you are local.
Self-described as "chronicling the Triad cities as low-cost incubators of innovation, sustainability and creativity," The Triad City Beat considers their readers and environment when reporting news.
"An informed citizenry is the lifeblood of democracy, and we take our responsibility seriously to provide good journalism to hold economic and governmental powers accountable, both locally and across North Carolina," their website says.
Their ethos is filled with the idea that "culture binds us, and we commit to provide lively and vital coverage of food, music and the arts in Greensboro, Winston-Salem and High Point. We unapologetically focus on the cities, and won't shrink from defending LGBT rights, racial diversity and an urban sensibility. We carry the flag for no party or faction, and fiercely defend our editorial independence."
Triad City Beat's Associate Editor, Eric Ginsburg says, "We load the website several times a day with original, fresh content that doesn't appear in print, including meetings and events, breaking news and evolving culture."
It is certainly worth a gander. That is, If you are interested in coverage that goes up and beyond what corporatized media will broadcast.