Get ready to say goodbye to skinny stilettos for good. "We've found a genuine way to make beautifully crafted, sexy footwear that's actually good for your feet," explains Dana Davis of her eponymous line that is revolutionizing the industry with fashion forward comfort shoes. Since being diagnosed with Type 1 diabetes as a child, Davis has been plagued with foot-related issues, and was not ready to accept a life of frumpy shoes that were doctor-approved.
The Los Angeles resident, who is the youngest daughter of the late Marvin Davis and philanthropist Barbara Davis, began attending footwear trade shows and met with experts. Two years later, Davis' heels, sandals and flats (which incorporate customized arch supports, strategic cushioning and room for custom orthotics) are selling well at stores across the U.S. and on her website. Celebrities such as Penelope Cruz, Anne Hathaway, Queen Latifah and Jenny McCarthy have all worn shoes from the line. I recently caught up with Davis to discuss this breakthrough technology and its impact on women who care about their feet.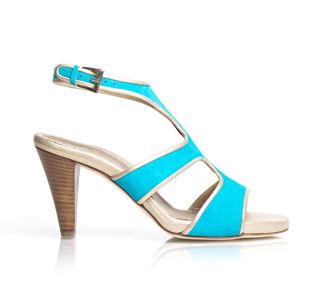 What is the best part of bringing these shoes to the marketplace?
The best part of bringing the shoes to market is achieving the unprecedented. These shoes are born from a design perspective, for a fashion-oriented customer who rarely expects comfort to be part of the equation. There''s so much science put into this product, but it''s never something you see. In that, I feel a sense of pride that I've created a healthier option without sacrificing why women wear beautiful shoes, which is to feel even more beautiful.
Do you think you will help pave the way for more stylish comfort shoes?
I hope we're paving a new path. It's really been the goal. And from the response we are getting from women, the demand is definitely there.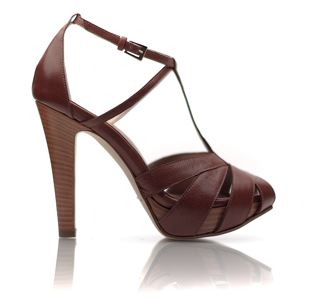 What types of reactions do you get from your customers?
Often at first, it's disbelief. Comfortable footwear has traditionally looked the part, so a first glance usually inspires a lot of questions. The next feeling is usually glee. It''s great, and frankly unexpected, to feel good in beautiful shoes.
Where do you see the future of the brand going?
We're growing very quickly and our goal is to keep true to the mission while expanding the offering. We want to continue to make gorgeous comfortable shoes and expand into more markets. We are speaking to our customers, our retailers and the investment community ongoing to make sure our product is aligned to meet the growing demand.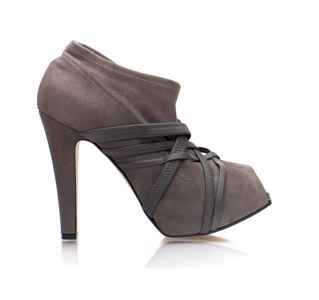 www.danadavis.com