You know that feeling when you leave the hair salon. Your tresses have volume, bounce and shine and you feel like you can take on the world. But no matter how hard you try at home, you can't replicate the look of a professional blow out. Enter Drybar, LA's first blow dry bar offering five different types of blowouts. There are no scissors or highlights here -- it's all about the blow dry. Choose from the Straight Up, Mai Tai, Southern Comfort, Cosmopolitan or Manhattan blow outs all for a flat fee of $35.
Co-founded by stylist Alli Webb and her brother Michael Landau, a former vice president for brand marketing at Yahoo!, Drybar has been an instant hit since opening two weeks ago. "I've been doing hair on and off for 10 years and eventually started a mobile blow dry business," says Webb, who lives in Santa Monica with her husband and two children. "My little business got so popular that I realized an actual location would be really great and it's an affordable luxury."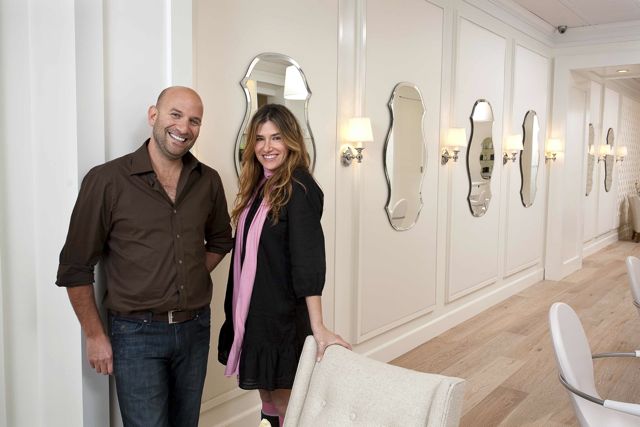 The chic space, which features a chandelier made of yellow hair dryers, elegant mirrors and light wood floors, has become a haven for women who want to look and feel good without an expensive price tag. The addictive blowouts have some clients are coming in weekly, making it the new mani-pedi. "Blowouts really are a transformation," says Webb, who trained at Toni & Guy and worked under the late John Sahag in New York City. "When your hair changes you feel like a new person. I could be in a t-shirt and jeans, but when I get blown out I feel pretty."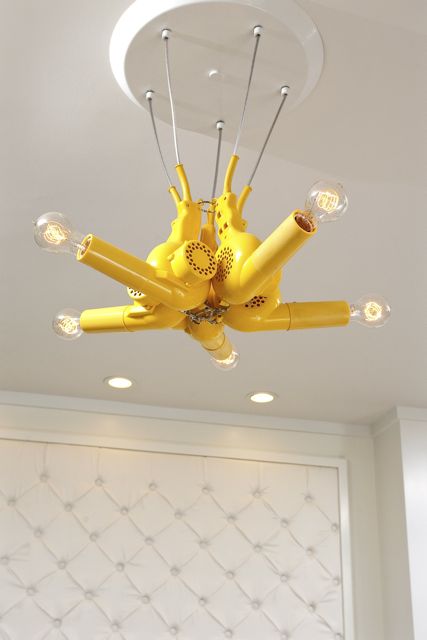 On the weekends, between 10am and 2pm, Drybar offers complimentary mimosas and croissants and Thursdays through Saturdays, 5pm to 9pm, brings complimentary cocktails. Drybar is located in the Brentwood Gardens Plaza at the corner of San Vicente and Barrington. Visit Drybar for more information or to book an appointment.