The National Park Service turns 100 on August 25, 2016, and if you are still looking for reasons to travel and experienced one of our gorgeous National Parks you landed at the right place.
Below you will find 15 of the very best reasons paired with images from a few of our National Parks and Monuments.
Now I just hope that at least one of these will inspire and motivate you (and everyone else) to stop reading this and get up and start packing for your next travel adventure.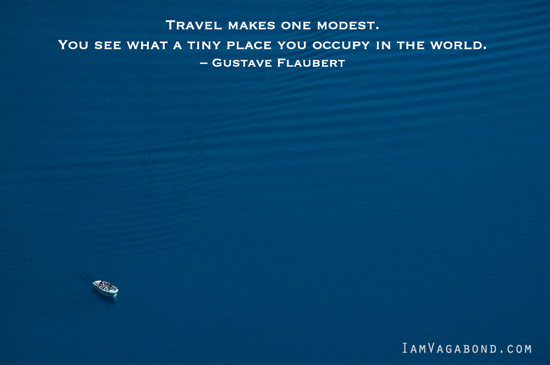 1. "Travel makes one modest. You see what a tiny place you occupy in the world." - Gustave Flaubert
Source: Crater Lake National Park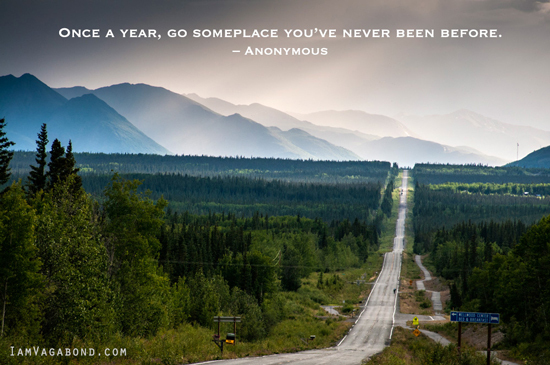 2. "Once a year, go someplace you've never been before." - Anonymous
Source: Wrangell-St. Elias National Park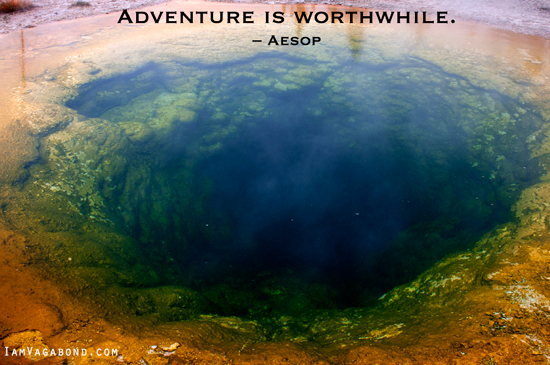 3. "Adventure is worthwhile." - Aesop
Source: Yellowstone National Park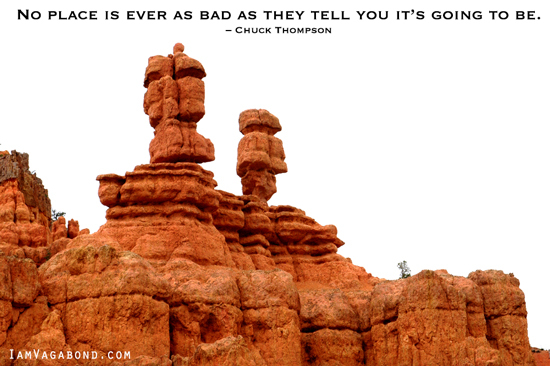 4. "No place is ever as bad as they tell you it's going to be." - Chuck Thompson
Source: Bryce Canyon National Park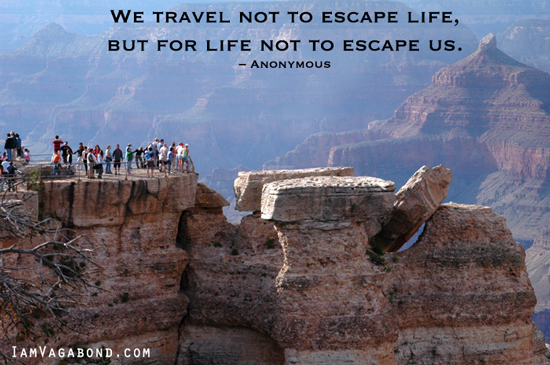 5. "We travel not to escape life, but for life not to escape us." - Anonymous
Source: Grand Canyon National Park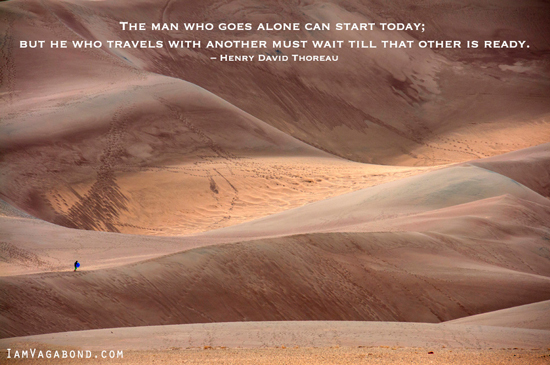 6. "The man who goes alone can start today; but he who travels with another must wait till that other is ready." - Henry David Thoreau
Source: Great Sand Dunes National Park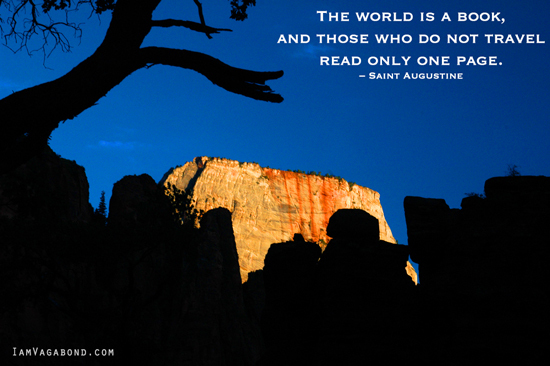 7. "The world is a book, and those who do not travel read only one page." - Saint Augustine
Source: Zion National Park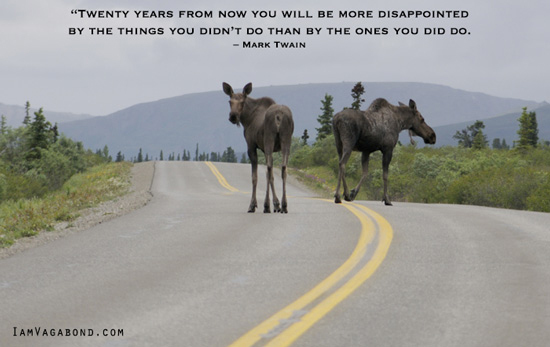 8. "Twenty years from now you will be more disappointed by the things you didn't do than by the ones you did do." - Mark Twain
Source: Denali National Park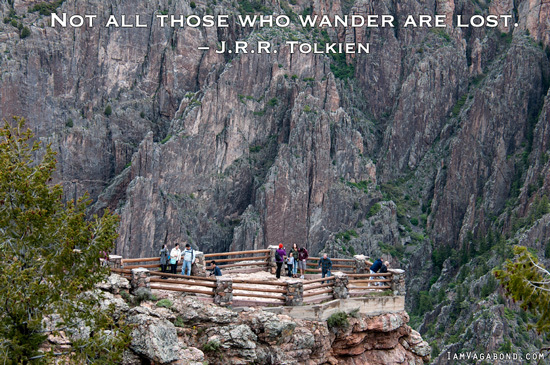 9. "Not all those who wander are lost." - J.R.R. Tolkien
Source: Black Canyon Of The Gunnison National Park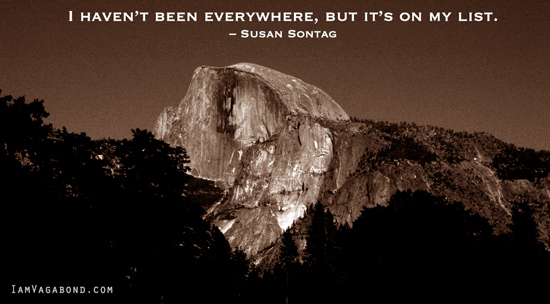 10. "I haven't been everywhere, but it's on my list." - Susan Sontag
Source: Yosemite National Park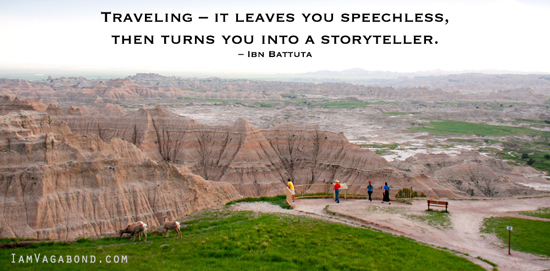 11. "Traveling - it leaves you speechless, then turns you into a storyteller." - Ibn Battuta
Source: Badlands National Park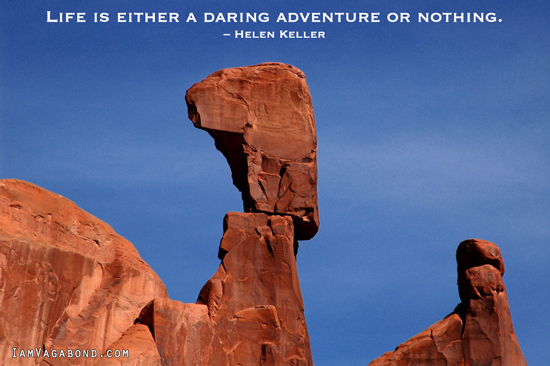 12. "Life is either a daring adventure or nothing." - Helen Keller
Source: Arches National Park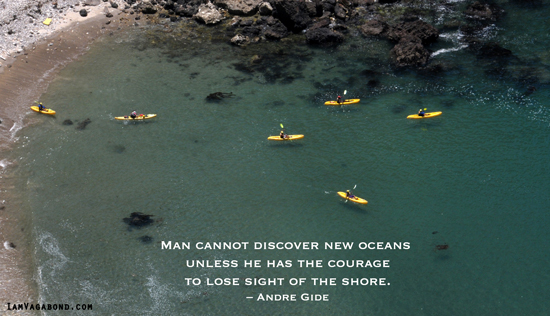 13. "Man cannot discover new oceans unless he has the courage to lose sight of the shore." - Andre Gide
Source: Channel Islands National Park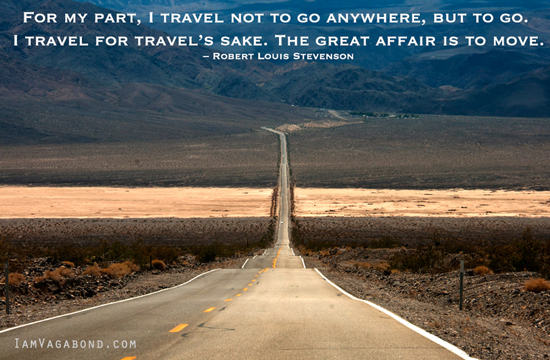 14. "For my part, I travel not to go anywhere, but to go. I travel for travel's sake. The great affair is to move." - Robert Louis Stevenson
Source: Death Valley National Park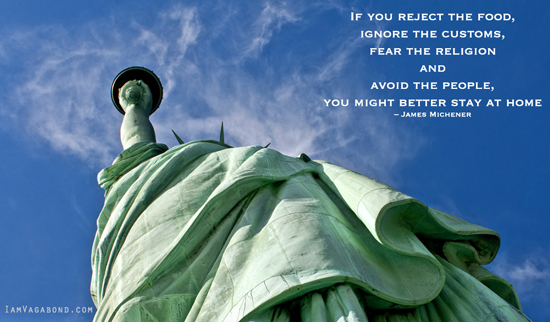 15. "If you reject the food, ignore the customs, fear the religion and avoid the people, you might better stay at home." - James Michener
Source: Statue of Liberty National Monument
Ok so this last one, it's kind of anti-travel but I hope you get the point.
For more of inspirational travel quotes visit WhyTravel.IamVagabond.com
As always you can find me at:
Website: IamVagabond.com
Facebook: facebook.com/iamvagabonddotcom
Instagram: instagram.com/iamvagabonddotcom