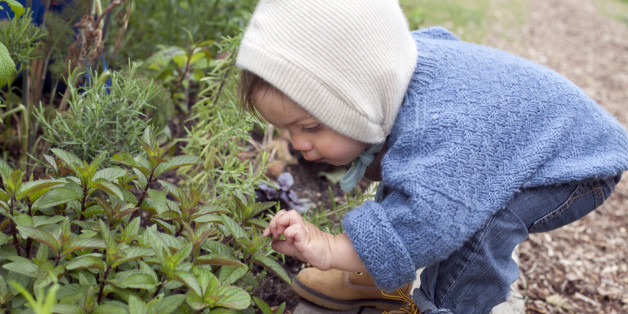 As I look around the room in my suburban home, I see evidence aplenty of young children. Teeming mountains of toys, books and crafts have laid claim to much of the available surface area. Even my own work space has transformed into a post adventure holding station. Like a flourishing garden, family life has taken root here including its growing challenges.
The imminent birth of our first child was a catalyst for change. We moved from the concrete jungle to the suburbs by the water. Morning sounds shifted from a cacophony of machinery to a chorus of chirping birds with the occasional honking diatribe of troublemaking geese. At night, instead of loud unruly bar patrons, nocturnal creatures emerged including skunks hell-bent on dispensing malodorous fumes with reckless abandon. Did I mention insects? Multitudes of flying, buzzing, screeching creepy crawlers staged constant mass riots to remind us we've encroached on their territory. Still, we chose to swim rather than sink in this brand new world.
More than a year passed and the park became a second home. The daily routine evolved into pushing a stroller while gazing upon determined little arms extending out to grab a leaf or flower as well as to scoop up an overflowing mouthful of Cheerios from the attached tray table. Every so often, a parade of small birds followed us to catch the cereal dropping to the ground, bouncing in rapid-fire fashion like pieces of Chiclets gum. When my tiny powerhouse of cuteness finally succumbed to sleepiness, a park bench served as an oasis to sit and contemplate the big picture while watching sailboats float by in the harbor.
In la little over two years time, our family doubled in size. The question about whether it's possible for parents to share their love for more than one child was answered with a resounding "yes!" In short, the capacity for love has no boundaries, with perhaps the exception of rooting for rival sporting teams in the same household. Of course, little kids get a pass on this subject. Adults? Not so much.
In the blink of an eye, our bundles of joy have grown into school children prompting new crops of parenting responsibilities. Play dates, PTA meetings, after-school programs, packign lunches, school drop-offs and pick-ups and more have all become part of our family garden. Battling weeds still remain an ongoing challenge with no end game in sight. A sobering lesson one constantly revisits after becoming a gardener.
How about you? What's been your experience in nurturing your family garden?