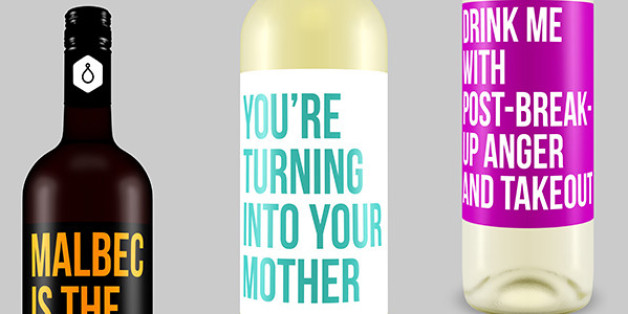 We all say some crazy things while cracking open a bottle of wine. Maybe we've had a long day, or we've had some bumps in a relationship, or maybe we're just trying to let loose.
But what if wine could talk back? What if the bottle you see on the shelf already knew what was going to happen before you put it in your shopping cart? What if that wine truly didn't care about your feelings and had a filter as great as your grandmother after a glass or two of Pinot Grigio?
These honest wine bottles are just that, and they take no prisoners. Here are 11 of our favorites. To see all 26 labels, head to VinePair.
 Think, Olivia Pope big.
 Some of us are not so lucky, cheers to you.
 Because nothing goes better with burning your ex's things than some Thai curry.
 We be all night, WINEEEEEEEEE.
 Trust us, this is fine.
 Pairs well with an intense Netflix binge.
 What's next? Ice cubes in your Chardonnay?
 Alright Mariah, settle down.
 Hamptons Gatorade for days.
Even your wine has higher standards than you do.
There are no flaws in this plan. Absolutely no flaws.
See the rest of the 26 honest wine labels on VinePair by clicking HERE.