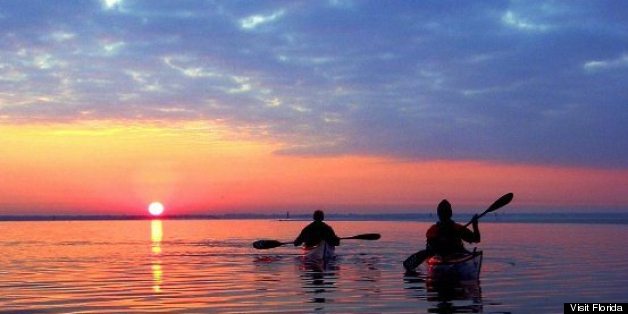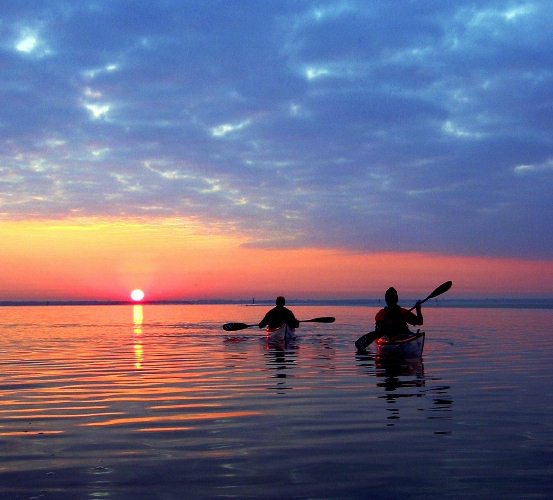 On Florida's west coast, a segment of the Intracoastal Waterway serves as a gateway to some of the state's most beautiful state park getaways.
As you head south along Florida's Gulf Coast, the lighthouse at Anclote Key serves as a beacon for mariners entering the Intracoastal. Every day, thousands of people from all over the country, in everything from fishing skiffs to million-dollar yachts, travel this "highway for boaters" that stretches more than 150 miles to Fort Myers.
This waterway, just one segment of a massive, 3,000-mile shipping route that runs along both the Atlantic and Gulf coasts, also is a gateway to some of the state's most beautiful getaways.
Over the years, hundreds of great waterfront restaurants, hotels, marinas and shipyards have sprung up to serve locals and cruisers traveling the Intracoastal.
But Florida's natural barrier islands along the Gulf Coast are a draw themselves. Many are now state parks; others national wildlife refuges; some merely are sandbars that shift with each passing storm.
Anclote Key State Park, with its great fishing and bird watching, gets its share of visitors. Most people approach the island from the north because the deeper water there is a better place to anchor big boats.
The state has built pavilions in the middle of the island on the gulf side and one at the north end at the designated primitive campground. The picnic areas have composting toilet facilities, and tables and grills are available on a first-come, first-served basis. There is no electricity or running water, and visitors must dispose of their own garbage.
Southward lies Caladesi Island State Park, with a beach consistently ranked among the world's Top 10 by Florida International University coastal geologist Stephen Leatherman, also known as Dr. Beach.
Leatherman considers 50 criteria when making his picks, including current, sand quality and water clarity. Caladesi scores high in all areas, but the lack of crowds makes it especially appealing.
For years the island was accessible only by boat. Since Hurricane Elena filled Dunedin Pass with sand in 1985, adventurous souls have been able to make the long walk from Clearwater Beach.
Boaters will find Caladesi Island particularly accommodating because of a new 108-slip marina on the east side. Overnight docking with electricity and water hook-ups are available, but boaters must register before sundown.
The state park, which has picnic pavilions, bathrooms and a concession stand, also can be accessed by a passenger ferry, which departs nearby Honeymoon Island at 10 a.m. daily, weather permitting.
But of all the barrier islands stretching from Cape Sable in the south to Anclote Key in the north, none has a history as rich as Egmont Key.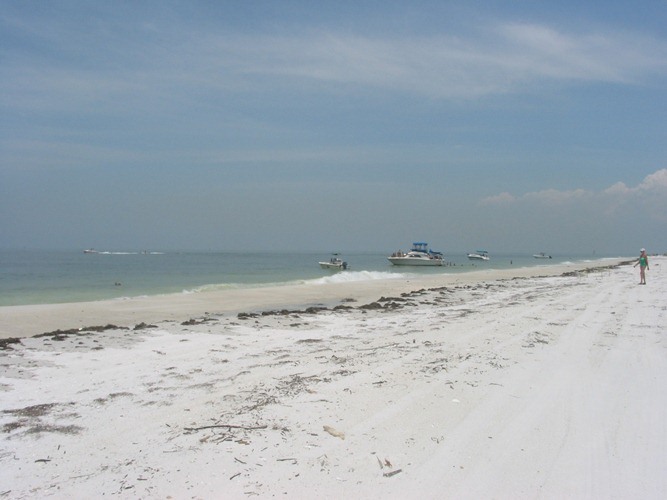 During the third Seminole War, the Army held Seminole prisoners here. During the Civil War, it served as a Union naval base. During the Spanish-American War, huge guns were positioned here to guard the mouth of Tampa Bay.
Since 1974, when Egmont Key was designated a national wildlife sanctuary, it has been better known for its natural history. The island is a critical nesting area for numerous threatened and endangered migratory shore birds, and for loggerhead sea turtles.
Though there is no public transportation to the 400-acre island, thousands of people visit Egmont Key every year by boat. It is undoubtedly one of the most popular destinations for recreational anglers and boaters on Florida's west coast.
Boaters can pull up on the beach on the windward side of the island or drop anchor and wade ashore on the leeward side.
Other great state parks along the Intracoastal Waterway on Florida's West Coast, include:
• Cayo Costa State Park
• Don Pedro Island State Park
• Stump Pass Beach State Park in Boca Grande
• Lovers Key State Park
• Collier-Seminole State Park
• Delnor-Wiggins Pass State Park
The Intracoastal Waterway is well-maintained and well-marked, but it's always good to boat with a GPS and local chart kit.
But the most important thing a boater, sailor or angler needs is a sense of adventure to make the most of these public resources.
-- Terry Tomalin, VISIT FLORIDA