 Laura Cropper of VitaminDaily.com visits Spain's Castilla y Leᅢᄈn region, which is home to more medieval castles than anywhere else in Europe. Segovia -- 30 minutes North of Madrid via high-speed train -- is this area's crown with scenic castles, cathedrals and palaces. It's like a fairytale come to life.
Stay
For a truly authentic experience, stay in a Parador. Paradors are Spanish state-run hotels that have been converted from historic buildings like convents, castles or palaces. The Parador de la Granja is housed in the 18th-century palace that was used by Charles III for Princes Gabriel and Antonio.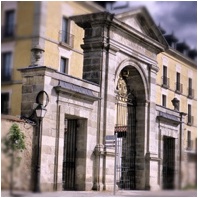 Eat
Manchego, Jamᅢᄈn ibᅢᄅrico and morcilla (blood sausage) are regional specialties. Sorry vegans! Roast suckling pig, or "conchinillo asado," is the most famous Segovian dish. The meat is so tender that it is traditionally cut tableside with a dinner plate. Our favorite was at Mesᅢᄈn de Cᅢᄀndido, a Spanish Inn founded in 1786.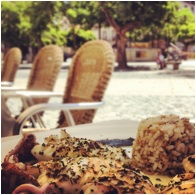 Drink
Sangria, what else? Throw a rock anywhere in Segovia's Plaza Mayor and you are bound to hit a pretty patio with a spectacular view. If you prefer your wine with less fruit, Tempranillo is a good bet in this region. And, if you want to wander around with a drink in hand, ask for yours "para llevar" (to go).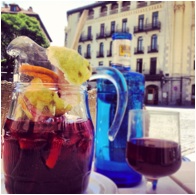 Explore
The Alcᅢᄀzar de Segovia is one of the most recognizable and beautiful castles in Spain. Walt Disney thought so too -- the Alcᅢᄀzar served as a key inspiration for the iconic Cinderella castle.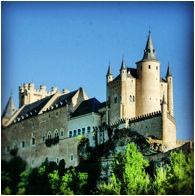 Do
The Catedral de Santa Marᅢᆳa is not to be missed! Literally. It is massive, so really, you can't miss it. The cathedral was built starting in 1525, making it the last Gothic-style cathedral to be built in Spain. The interior is ornate but light and bright, and it's one of the most beautiful I've visited.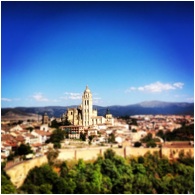 See
Segovia's Roman aqueduct is one of the most important and well-preserved ancient monuments in Spain. It is the symbol of Segovia, and it is also one of the many reasons the town is designated as a UNESCO World Heritage Site.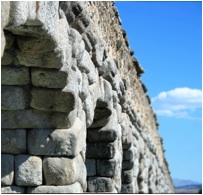 Visit
Palacio Real de La Granja is an 18th-century baroque palace, located 15 minutes outside of Segovia. Visit at dusk, when most of the turistas have left, and there is a beautiful dappled glow cast over the extensive French-style gardens. You can still make it back to Segovia in time to watch the sun set over the Alcᅢᄀzar.