Vitamin Daily editor Marianne Wisenthal shares with us how to embrace the remaining weeks of summer in Toronto.
When the September issue lands on our doorstep we know our summer days are numbered. Herewith, a few must-dos in town before the cool winds blow: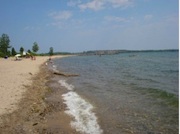 No lakeside bolthole? No worries. Ward's Island thins out mid-week so you won't fight for a spot to pitch your sunbrella. This quaint Blue Flag beach faces away from the city, squint and it's (almost) like being by the sea. After your dip, walk two minutes to the blissful Rectory Café for a glass of Reif Rosé.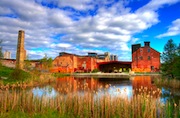 After staring at skyscrapers all season, it's nice to renew one's love of the lillypad. The Quarry Garden at Evergreen Brick Works is teaming with flora and fauna (we once spotted a beaver sunning itself by the pond). Thankfully civilization is mere steps away. On Tuesdays, Libretto fires up a wood-burning oven in the Chimney Court for $3 family pizza night, 6-9 p.m. until Aug 28.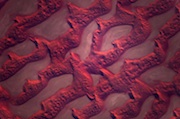 Someone else's holiday snaps can be a bore, unless your pal is Guy Laliberté. The Cirque du Soleil founder's striking photos of earthly treasures like James Bay, the Caspian Sea and Sahara Desert were taken during his 2009 spaceflight. GAIA, until September 3 at the Thompson Landry Gallery, 32 Distillery Lane.