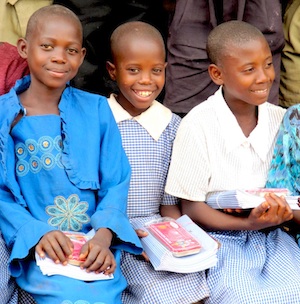 This week, 100 pre-teen and early-teenaged girls are gathering in the rural village of Katikamu for Just Like Child Foundation's very first Camp Girl Power. Camp Girl Power is the culmination of yearlong training initiatives through our Girl Power Project. The Camp is focused on empowering girls to reach their full potential through leadership and social skills training.
The world now knows that educating girls has the power to break the deadly cycle of generational poverty. Shashi Tharoor, India's Minister of State for Human Resource Development, boldly states : "If you educate a boy, you educate a person; but if you educate a girl, you educate a family and benefit an entire community." Shocking statistics exist, such as "In Africa, children of mothers who have received five years of education are 40 percent more likely to live beyond the age of 5." Educating girls truly is a matter of life and death.
Camp Girl Power brings together one hundred of the most promising yet vulnerable female students from five different schools throughout central Uganda, representing some of the country's most impoverished communities. Camp Girl Power goes beyond academics -- it teaches girls critical life skills that address their most pressing needs. Of rape victims in Uganda, 86.9 percent are between the ages of nine and 17, and AIDS spreads twice as fast among uneducated girls than among those who have gone to school. The Girl Power Project is reaching out to these girls and giving them the tools they need to ward off sexual violence and protect themselves from early pregnancy and disease.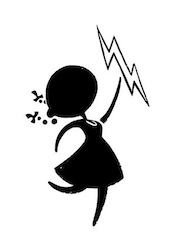 Monica Nyiraguhabwa, the Girl Power Project Facilitator, witnesses first hand the problems affecting Uganda's young women. "I believe that it's not enough just to put up structures for girls. Girls face a lot of issues and so if we need to keep them in school and be able to graduate them as future leaders, we need to handle the other aspects of life that affect them." Our holistic program teaches at-risk girls positive self-esteem, vital decision-making skills, and gives them the space and support to think about their goals and dreams.
Empowering girls to reach their full potential will move the entire country forward -- the World Bank has stated that the greater the number of girls who attend secondary school, the higher the country's per capita income growth. Moreover, when women undertake leadership roles in their communities, corruption diminishes noticeably. Giving 100 girls the hand up they need has the power to reach 10,000 girls, by empowering them to become mentors for their siblings and peers.
As part of the Girl Power Project, Camp Girl Power is cultivating girls who are bold enough to look you in the eye, strong enough to state their rights and free enough to lead their country forward. Follow this link to learn more, and donate now to help us transform the lives of 10,000 girls in Uganda.
Watch the video below to learn more about our efforts to empower young girls in Uganda: