There's nothing like "Wekembe" to transform an African village! "Wekembe" is a Lugandan word that means, "We do it ourselves!" We all know how great "Wekembe" is in our lives, and this word totally captures the excitement we see when struggling people have new empowerment and the hope of economic security.
In Luwero district in rural Uganda, we are so excited that a new partnership with Heifer International will bring even more dignity and "wekembe" to our families. Over the next three years 740 families will receive goats and vegetable, bean and nut seeds and fruit seedlings for passion fruit, oranges and mangoes. We can already see those new trees blossoming along with this project!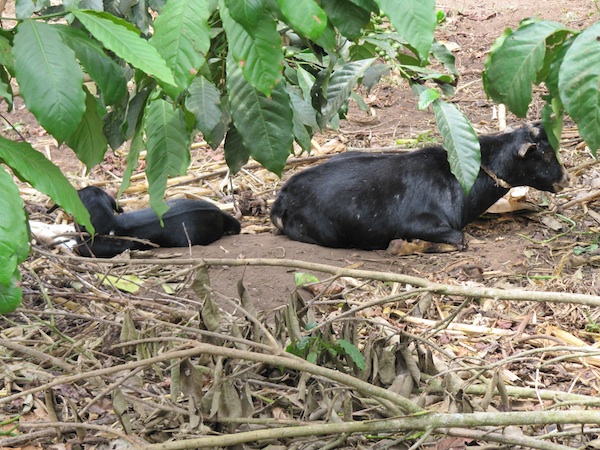 Photo by Vivian Glyck
The 740 families join 20 other families already benefiting from Just Like My Child's Project Grace Initiative. Project Grace empowers rural Ugandans to create and sustain businesses.
The 740 families help support about 5000 men, women and children in this area of rural Uganda. They will be trained in animal husbandry, building and managing the animal pens, business building/savings, and other skills. As their businesses and animals grow, the families will proudly pass on more goats and business acumen to other families in Heifer's "Pass on the Gift" model.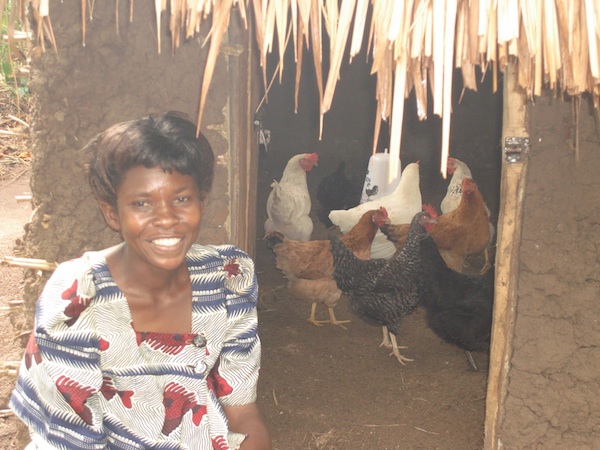 Photo by Vivian Glyck
Anatolia will be one of our first Project Grace superstars to help other families succeed. When we first met Anatolia, all she wanted was the freedom to live out the rest of her days in peace. Now she has a bright future and enough money to pay for her children's education. Anatolia has bred and sold two pigs - for a $30 profit. She's wisely re-invested most of her profits into other pigs and pens to grow her business. She shows her children each day what empowerment looks like.
"My dream now: to build up my project to a level that I can provide for my family for generations to come," Anatolia says. "I want to ensure that my children and grandchildren are happy and healthy and have the opportunities for a good education. I'd also like to repair my family home, so it's suitable for my family far into the future. I am now confident that we will all have access to proper hygiene, health care and good nutrition."
Now that's what we call "Wekembe!"