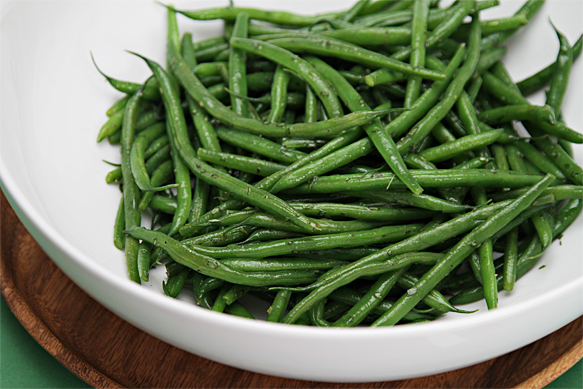 This side vegetable might be super-simple to prepare, but it is absolutely delicious nonetheless. All that's required is to make the tarragon butter and toss the blanched beans with it, and you end up with a side that's superbly flavorful.
But that's not all... These delectable beans are so versatile, they can be served with just about any summery meal!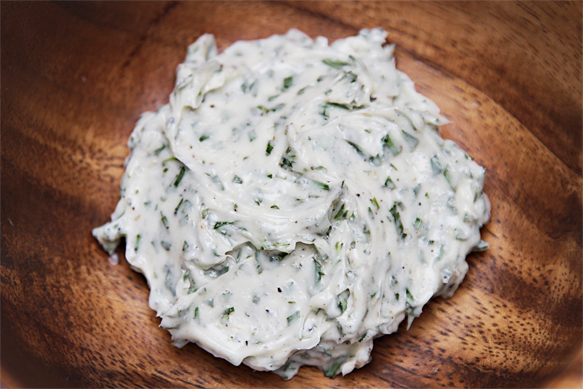 Haricots Verts with Tarragon Butter
Serves 4
Active time: 15 min
For the tarragon butter
2 1/2 tablespoons unsalted butter - at room temperature
1 1/2 tablespoons finely chopped fresh tarragon
1/2 teaspoon sea salt
freshly ground black pepper to taste
For the haricots verts
1 tablespoon sea salt (to boil the haricots verts)
1 1/4 lbs (565 g) haricots verts (or green beans) - stem ends trimmed and left whole
Step 1: Place the butter in a small bowl. Add the tarragon, salt and pepper. Stir until well blended and set aside.
Step 2: Bring 6 quarts of water to a boil in a large pot. Add the salt and haricots verts. Boil for 3 to 4 minutes (depending on their size) until tender. Drain and place in a large bowl. Add the tarragon butter. Stir well and serve immediately.
Cook's note: If using regular green beans for this recipe, you'll need to boil them for a minute or two longer as they are larger than haricots verts.