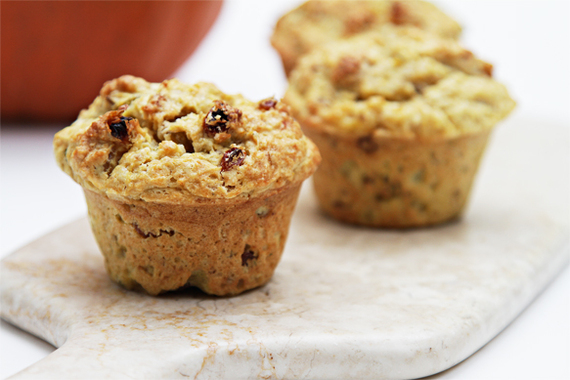 Come sugar pumpkin season, these muffins are one of the first things I'll cook. Fresh pumpkin not only fills the house with a heavenly scent; it also makes a deliciously light and flavorful purée that can be used in all kinds of dishes, including these delicious muffins.
Moist and aromatic, the baked treats are a wonderful alternative to the usual flavors we associate with pumpkin desserts. You'll find no cinnamon, nutmeg or ginger here... only the pure flavor of fresh pumpkin, spiked with orange zest and a hint of rosemary. Served warm, they make the most addictive breakfast nibbles.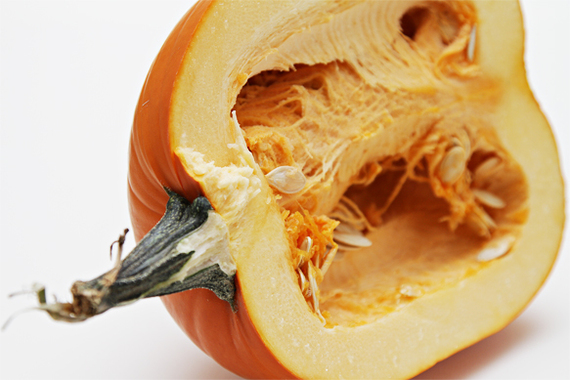 Pumpkin Muffins with Orange Zest and Rosemary
Makes 12 regular muffins
Active time: 30 min
2 1/2 cups unbleached all-purpose flour
1 cup turbinado sugar
2 1/2 teaspoons aluminum-free baking powder
1/2 teaspoon sea salt
12 tablespoons cold unsalted butter (6 oz) (170 g) - cut in 1" chunks
1 cup golden raisins
1/2 cup walnut halves - coarsely chopped (use a food processor)
2 extra large eggs
1/2 cup orange juice
2 teaspoons finely grated orange zest (use a microplane grater)
2 teaspoons finely chopped fresh rosemary
1 cup fresh pumpkin purée
1/2 cup non-stick muffin pan (for 12 muffins) - lightly buttered
Preheat oven to 375°F (190°C).
Step 1: Place the flour, sugar, baking powder and salt in the bowl of a food processor. Process at high speed for 15 seconds. Add the chunks of butter and process until crumbly. Transfer to a large bowl, stir in the raisins and walnuts and set aside.
Step 2: Place the eggs in a medium bowl and whisk until well blended. Add the orange juice, orange zest, rosemary and pumpkin purée and whisk again until well blended. Add the pumpkin mixture to the dry ingredients and stir until just moistened. Spoon the batter into the prepared molds. Bake for 30 to 35 minutes, until golden and a toothpick inserted in the center comes out clean. Remove from oven and let cool for 10 minutes before un-molding the muffins.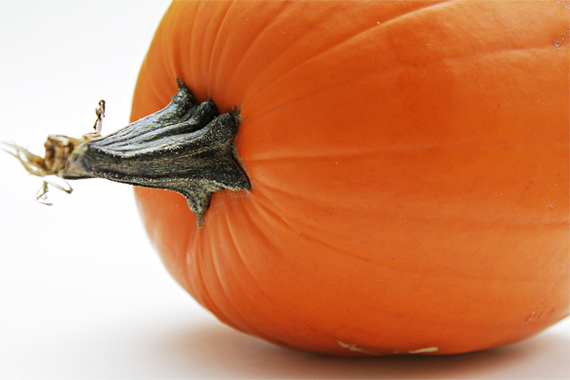 * * *
These cinnamon French toast with blood orange syrup make another fantastic breakfast treat!