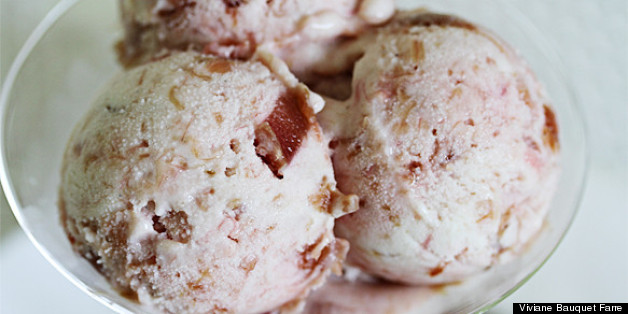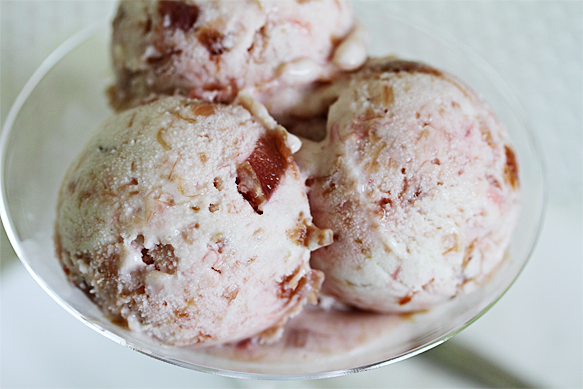 What is it about iced desserts? Whether you're two years old or 82, it's hard to resist an ice cream cone. For most of us, I'm sure that frozen treats are some of our earliest, and happiest, food memories.
The only catch, as we all know, is that eating ice cream every day is not exactly good for your health. So several years ago I decided to create some recipes that would make this universally cherished dessert a bit less artery-clogging, yet just as luscious.
Instead of using the traditional tempered custard of egg yolks, sugar and cream, I developed a lighter version with no eggs, no cream and as little sugar as I could possibly use... and I've never looked back!
Now I have a repertoire of deliciously creamy gelatos that are laden neither with calories nor fat.
So dig your spoon into this rhubarb gelato. It's creamy, light, and packed with intense rhubarb flavors. The best part may just be that you can have seconds without giving it another thought!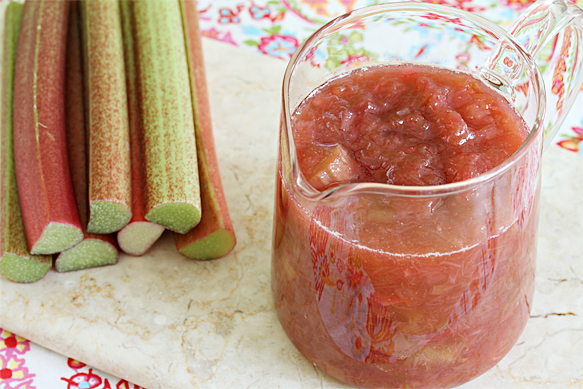 Rhubarb Gelato
makes 2 pints
active time: 20 min
2 1/2 cups 2 percent or whole milk
2″ piece whole vanilla bean - split in half lengthwise
1/3 cup organic sugar
2 tablespoons cornstarch
1/4 cup mascarpone
1 recipe Rhubarb Compote
Step 1: Place two cups of milk and the vanilla bean into a medium heavy-bottomed saucepan and bring to boiling point. Remove from heat.
Step 2: Meanwhile, in a separate bowl, whisk the remaining 1/2 cup of milk, sugar and cornstarch until well combined. Add the cornstarch mixture to the hot milk and return saucepan to heat. As soon as the mixture reaches boiling point, reduce heat and simmer for five to six minutes, stirring constantly, until the mixture slightly thickens.
Step 3: Remove vanilla bean from custard, scrape seeds from the bean and add to the custard. Transfer to a bowl to cool to room temperature. Once cooled, cover and refrigerate until well chilled, about two hours in the refrigerator or 45 minutes in the freezer.
Step 4: When the gelato is well chilled, whisk in the mascarpone until well blended. Pour the custard into the ice-cream maker and freeze according to the instructions of your ice-cream machine. When the gelato is firm, pour the rhubarb compote in the bowl of the ice cream maker and churn until the compote is well incorporated, about one minute. Transfer to a container and freeze until ready to serve.
Cook's note: The gelato will keep in the freezer for up to two weeks, but is best eaten the day it's made. Remove from freezer and let stand for 15 to 20 minutes until softened before serving.