by John Powers
Cannes used to be the craziest, but today there may be no more hysteria-inspiring festival than Toronto, which is jam-packed with vaunted Hollywood movies, crowds lining up by the hundreds on King Street to shriek at Matthew McConaughey stepping out from his limo ("I feel like a teenager," the woman next to me said), and throngs of media folk standing endlessly in line to make sure they get into the film that some hair-trigger tweeter will instantly declare that year's can't-miss Oscar winner. Trust me, it's madness. But once you're in your seat and the theater goes dark and you're sipping the life-giving, albeit ghastly Scotiabank Theatre coffee, you remember why you're there. You're there for...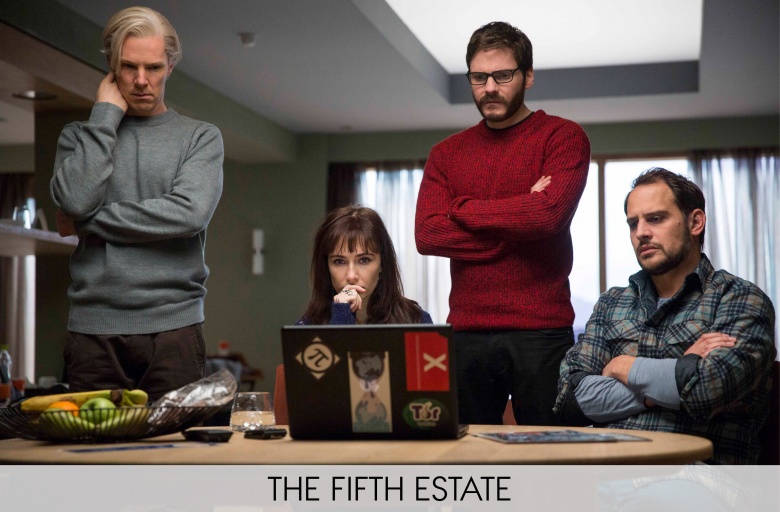 From left: Moritz Bleibtreu, Carice van Houten, Daniel Brühl, and Benedict Cumberbatch in The Fifth Estate
Photo: Courtesy of the Toronto International Film Festival


Benedict Cumberbatch as Julian Assange: You would think that Assange and WikiLeaks would make a nice juicy movie, but sad to say, Bill Condon's The Fifth Estate pulls off the trick of being at once hectic and dull. It's told through the eyes of Assange's WikiLeaks comrade, Daniel Domscheit-Berg (Daniel Brühl), which is cool -- until it becomes one of those movies that spends too much time worrying about Domscheit-Berg's relationship to his girlfriend and not enough about serious matters. To be fair, the movie's not bad, and it would be terrific if it could only stay at the level of Cumberbatch, perhaps today's great master of playing dudes who are as unempathetic as they are brainy. Though trapped beneath silly white hair (poor Cumby!), he captures all the ways that Assange is arrogant, idealistic, creepy-crawly, borderline sociopathic, and, at moments, touchingly deranged.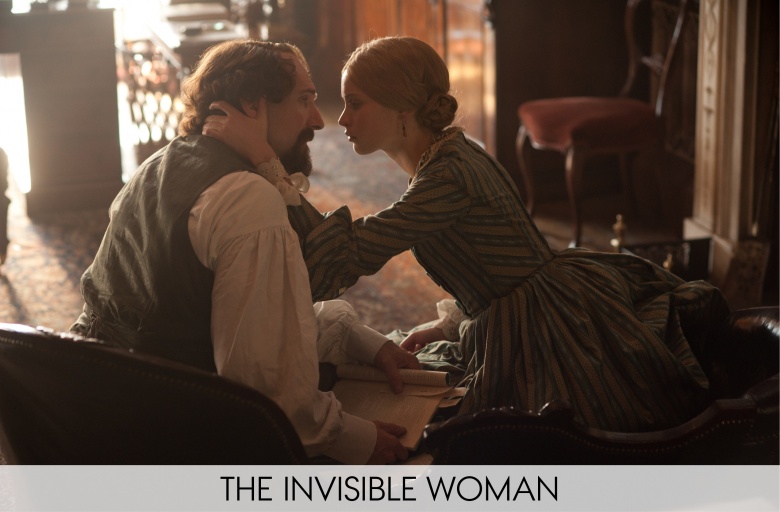 From left: Ralph Fiennes and Felicity Jones in The Invisible Woman
Photo: Courtesy of the Toronto International Film Festival

Victorian Awkwardness: I'm not always partial to period literary stories, but Ralph Fiennes's The Invisible Woman is one of the good ones -- it springs free of the familiar taunt that it's Masterpiece Theatre. Felicity Jones (Like Crazy) shines as Nelly Ternan, the deep-souled young woman who became the secret kept woman of Charles Dickens (played with great charm by Fiennes). This is a tricky situation at the best of times, and in the Victorian era -- whose rhythms the film captures skillfully -- it leads to all manner of awkwardness. There may be no uncomfortable movie conversation this year than the marvelous encounter between Nelly and Dickens's wife, Catherine (Joanna Scanlan, who I'll be remembering at awards time), which is at once a picture of embarrassment, a portrait of women's position in society, and a hint of the monstrosity lurking within literary fame.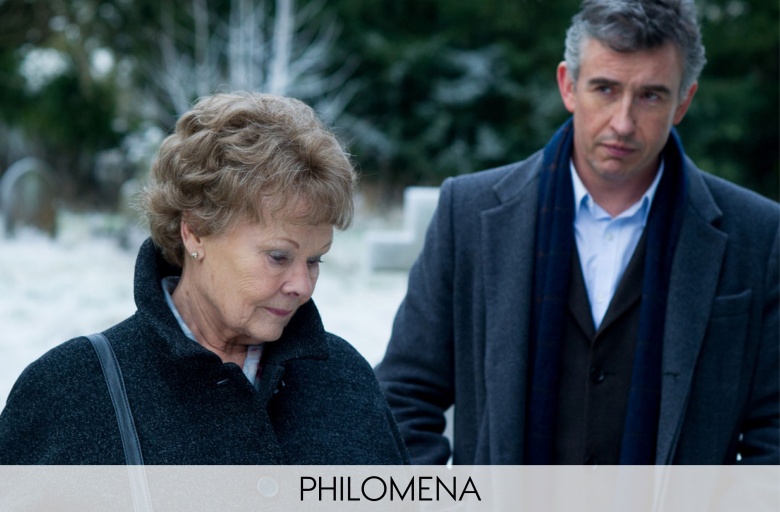 From left: Judi Dench and Steve Coogan in Philomena
Photo: Courtesy of the Toronto International Film Festival

Steve Coogan's Generosity: In Stephen Frears's Philomena, a sentimental, immaculately made crowd-pleaser, Judi Dench plays the title character, an Irish woman who, 50 years earlier, had her illegitimate son taken from her by the Catholic Church. Now, Philomena wants to find her boy and gets help from a jaded veteran of London's political and journalistic worlds (Steve Coogan) who wants to turn her into a human interest story. The two go on a search for her long-lost son, a journey filled with nifty twists and turns and some predictably obvious ideas: Naturally, the romance-novel-reading Irishwoman has a lot to teach the snooty Oxbridge Englishman about life. Dench is already getting Oscar buzz for the movie -- as usual, she's good -- but I found myself admiring the contribution of Coogan. Not only did he cowrite the script, produce the movie, and give his best dramatic performance, but to top it all off, he graciously hands the movie over to Dame Judi and lets her own the spotlight.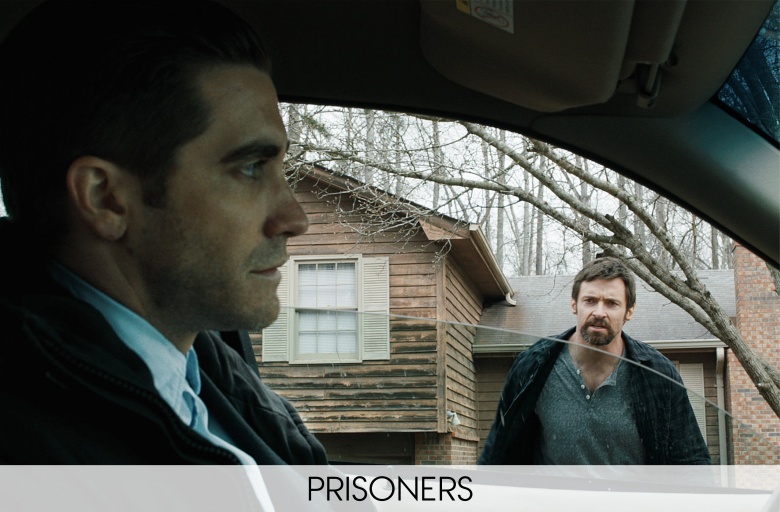 From left: Jake Gyllenhaal and Hugh Jackman in Prisoners
Photo: Courtesy of the Toronto International Film Festival

The Scariest Hugh Jackman Ever: Running two and a half hours, Prisoners is a gripping crime picture about what happens when two kids from a small Pennsylvania town suddenly disappear. In particular, it focuses on the struggle between two men: a hard-ass father (Hugh Jackman) who will do anything -- even kidnap and torture potential suspects -- to save his daughter, and the weird, but solid cop assigned to the case (Jake Gyllenhaal). The film's Quebecois director, Denis Villeneuve (Incendies), has a terrific eye and is uncommonly good with actors. Jackman has never been better: He seems far more dangerous as a ruthless father than he ever did as Wolverine. The trouble is that Villeneuve lacks proportion, so that he plays the action as seriously as Dostoevsky when it's actually the kind of serial killer story we see on cable TV all the time nowadays. Imagine The Killing on steroids.
See the rest of the article, exclusively at Vogue.com.

SEE MORE FROM VOGUE:
Michelle Obama's Best-Dressed Moments

The Country's Best Cold-Weather Workouts
Are Common Medical Tests and Procedures Always Necessary?

Beauty Secrets and Tips for All Ages