I have just completed The Huffington Post's 30-Day Summer Shape Up, and I feel great. I went from 179 pounds down to 164 for a total loss of 15 pounds and lost a little more than an inch on my waist.
To give a little background on myself, one year ago I started a new job and law school almost simultaneously. Although this was an exciting time for me, I had a very different schedule and almost no free time on the weekdays. My routine was put in a rut, and I found I was sitting nearly 70 hours a week between work, school, and studying. Over that year, I felt like the first-time victim of the dreaded "freshman 15" working my way up to a 34" waist (from a 32") and very close to 180 pounds.
I needed to break some unhealthy habits. My father is pre-diabetic, and his father was diagnosed with Type-2 diabetes and passed away in his early 50s. I know the genetics are not on my side, and I do not have the metabolism that I had in high school, but I had enough with the excuses and needed to make a change.
About a month prior to The Huffington Post's 30-Day Summer Shape Up, I got a gym membership. The nice thing about my cubicle office job is that it shares a campus with a local community college. This allowed me to go work out on my lunches, so I clock out, grab the gym bag, get in a good 40-minute workout, shower, and then eat my lunch at my desk.
This routine was the right formula, but the pieces were wrong. I was still eating poorly at home and was not at the intensity that I needed to be at the gym, and that's fine. Some people can jump into a routine and immediately be gung-ho from the beginning with the right food, right routine, right intensity... I am NOT that person. I eased into this, which served to be effective because had I jumped into everything perfectly, I probably would have burned out quickly. Now, I have established a mindset and routine that is as solid and concrete as my morning cup of coffee (and I REFUSE to give that up!).
When the Summer Shape Up was beginning, it was the push that I needed to step up my half-dieting, half-exercising, and half-motivation. Some people find motivation in their self, or in a friend/workout partner. I used the mindset that I was part of a group of individuals fully dedicating themselves for 30 days for my motivation. The first and simplest thing I did was change my diet. Now, just because it was a simple fix does not mean it was easy. It is simple for me to buy Healthy Choice meals but not easy for me to give up my favorite food: pizza. Using the ideal that this was a 30-day dedication, I figured if people can give up smoking after years of being addicted to nicotine, pizza for 30 days should be easy comparatively.
Diet
I put myself on what I called the "Aulstin Gardiner" diet:
Breakfast: 0 percent Greek yogurt, fruit or cereal bar, and coffee. If I ran out of cereal bars, I would substitute shredded wheat cereal, whole grain/whole wheat bread toast with natural jelly or preservatives (no corn-syrup), or oatmeal.
Lunch: Protein shake after workout and a healthy microwavable meal. If I forgot to bring my lunch to work, I would grab a spinach wrap with chicken, no cheese, no mayo, and plenty of vegetables.
Dinner: A sandwich with lean meat like turkey or lean ham on whole wheat/whole grain bread with plenty of green spinach, red onions, dill pickles (great snack food -- only 5 calories), and healthy condiments.
Now, obviously, there is not a ton of room for variety in what I set out for myself. I knew I could not do this every day, every meal -- friends would want to go out for lunch or dinner, I'd grab some happy hour cocktails, and I went to a rehearsal dinner and wedding that I was in. I'd be crazy to try to bring a brown bag with a microwavable meal to a wedding/rehearsal dinner; could you imagine?
When I was not going off the plan I set, I used my common sense and found the healthy choices on the menu. I skipped the desserts, ate plenty of green foods, stayed away from fried foods, and would choose sushi restaurants if possible. Another thing I was very conscious of was what I was drinking. Liquid calories are some of the easiest things to cut out. I used to have a sugary energy drink a few times a week, some upward of 200 calories and 50 grams of sugar -- YIKES! I switched to green tea and water pretty easily. I think I went through a gallon of green tea about every five days and drank ice-cold water constantly at work.
Exercise
Using the emails on the work outs and exercises from the Summer Shape Up helped make sure I was using the right form and got new ideas for sets to substitute in so that I would not plateau. I had my own routines and knew how I wanted to attack my workouts, but the "Fix Your Form" emails were the ones I paid attention to the most. This helped me get the most out of what I was trying to do and kept me from injuring myself by having bad form. I did not use the circuit trainings, mostly because I am a cardio nut. I warmed up by running a mile on 7.5 on the treadmill (pacing for an 8-minute mile). I know that is not for everyone, but I love a good run and a great sweat. I knew that a good eight minutes of hard, sweating cardio would get my blood pumping and burn the calories throughout my routine on what I was doing that day.
I made sure that at a minimum, I worked out four days a week in the gym. I also started learning salsa! This was so much fun and, wow, is it a workout. I would sweat so much; I would bring a small hand towel with me when I went out. I also joined my dad on a 36-mile bike ride for the Tour de Pepper on a Saturday morning during the Summer Shape Up. I never did a bike ride like that before and it showed. Getting in and out of my car was a chore for three days after that.
But it was all worth it! I have curbed my eating habits to avoid the junk, hopefully for good. I also have established a sticking routine that has lasted much longer than 30 days. One of my brothers lives in Houston (I live in Fort Worth, Texas) and came up on my birthday in April. He recently came back up for Father's Day and ended up playing golf like the Day 28 email suggested. Since he does not see me on a daily basis, he was able to see the effects more dramatically. When I met up with him for lunch, he complimented me on how great I looked for a solid two minutes, even made me blush. Even though I do not get that type of confirmation from everyone, I revel in my small victories -- even if I am the only one noticing how different my pants fit.
Lastly, yes, I rewarded myself with some victory pizza, and it was delicious.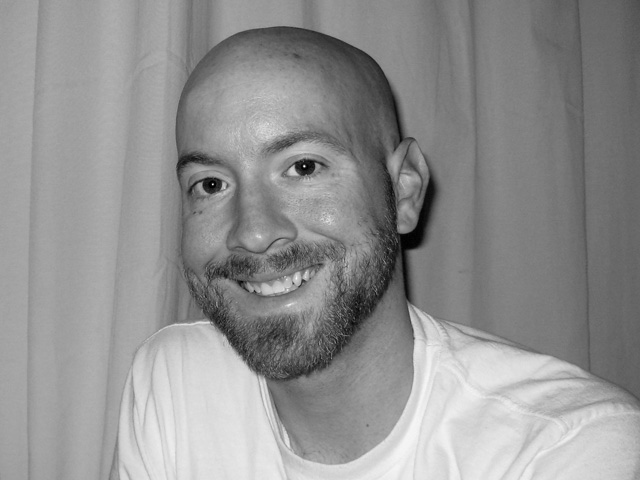 For more on weight loss, click here.