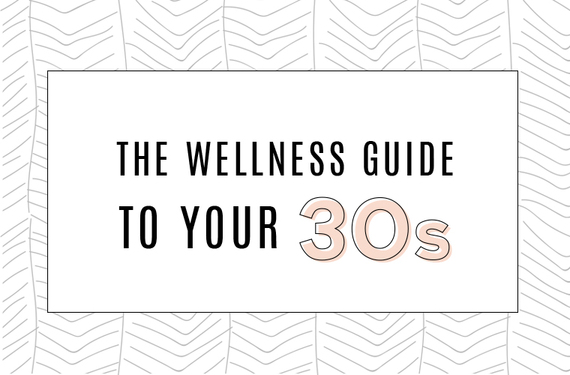 By Erin Magner for Well+Good
So you survived your 20s--and with any luck, there was more green juice than green Jell-O shots involved. Maybe along the way you found your fave ways to move your body, nourish it well, and keep your largest organ (AKA your skin) healthy and glowing.
That's great! And now that you've hit the big 3-0, we tapped in-the-know wellness gurus to offer up amazing tips to help you keep your youthful, healthy mojo going strong.
What's the number-one secret to making your 30s amazing? Working out is great, cleaning up your diet is even better, but our experts say the most crucial thing you need to start paying attention to is: stress.
So if you don't quite know what "self care" means--no worries, we've got you covered. After all, in your 30s, supporting your body so that it can support you is a big deal. (And BTW: It will continue to be a big deal from here on out.)
Keep reading for super-specific advice from experts in fitness, nutrition, self care, skin care, and more on how to be your healthiest, happiest self in your 30s.
For many women, the 30s bring marriage, children, and/or bigger responsibilities at work--which means less free time for fitness. The good news? "Your body is still strong," says trainer Laurent Amzallag, who has gone on tour with Oprah Winfrey and was named one of the country's top 50 trainers by the President's Council on Physical Fitness and Sports. "There's nothing you can't do in your 30s that you could do in your 20s."
RELATED: These Are The Best Fitness Studios In The Country, According To Yelp
With that in mind, the trainer says you should still be aiming to do high-intensity workouts, but to decrease the duration and frequency so you're more likely to fit them in. "Typically for that age group, I prescribe 30 minutes of intense exercise, three times a week," he says. "You have to go hard, but you can get a full-body workout in 30 minutes." (Anyone who's done a 25-minute session on the Lagree Supraformer or a PowerPlate will co-sign that statement.)
If a half hour is still too much to spare, he suggests breaking your workout into 10-minute intervals--do one in the morning, one at lunchtime, and one in the evening.
And for yogis? Heather Peterson, chief yoga officer at CorePower Yoga, says that powerful, strength-building classes are still fair game after 30--in fact, they're ideal in more ways than one. "As we come into our 30s, our metabolism can slip into another gear," she explains. "Plus, more lean muscle mass will give you more energy!"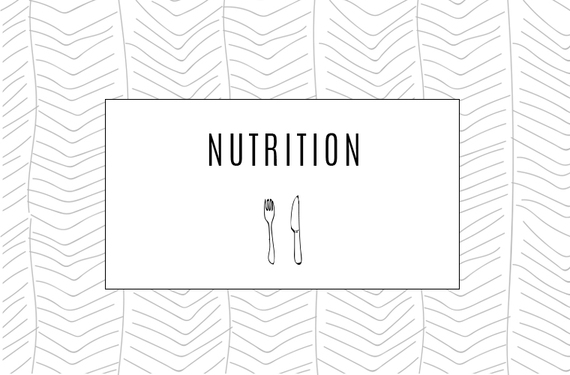 Nutrition
"Your 30s can be bittersweet," admits holistic nutritionist Elissa Goodman. "Most of my clients are independent and have established strong career and family roots, but they are also experiencing the stress that comes with these blessings and some of their first signs of aging."
RELATED: Everything You Should Eat When You're Sick To Feel Better ASAP

When it comes to counteracting the effects of stress, Goodman turns to berries--goji, acai, and wild blueberries--for their anti-inflammatory and adrenal-supportive properties, as well as holy basil tea, which helps regulate stress hormone levels. She's also a big fan of organic celery juice for helping to repair the gut and detox the liver (especially if you were a wild child in your 20s), as well as folate-rich foods like broccoli, asparagus, and leafy greens--a must for women who are planning to become pregnant.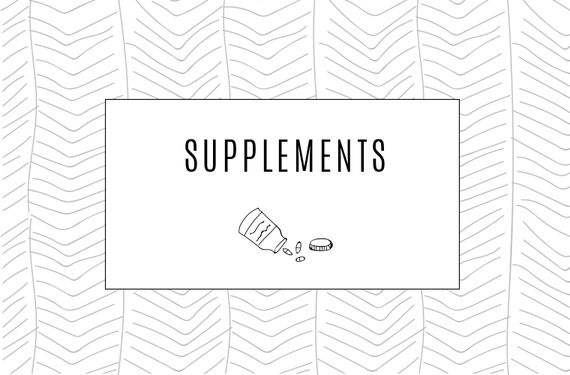 Supplements
Goodman swears by Gaia Herbs' adrenal support blend for busy 30-somethings. "When you're burning the candle at both ends, adrenal imbalance is common," she explains. "This blend helps your body maintain a healthy response to stress, contributing to overall well-being." Two of her other must-haves are a vitamin B complex, which benefits everything from mood to metabolism to liver health (check with your doctor if you're pregnant or trying to be), and vitamin C, which keeps your immune system strong and your skin radiant.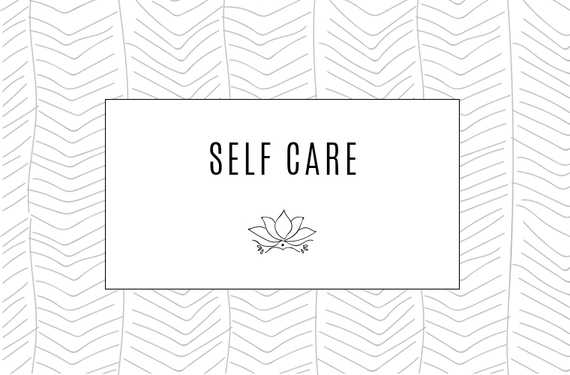 Self Care
Starting a meditation practice now can be a crucial way to make your mind and body more resilient. And Peterson says that focusing on the chakras, in particular, can fill up your energy reserves when there are a lot of demands on your time. "Try sitting and envisioning the colors of the chakras as you move up your spine," she suggests. "Focus more time on the heart space, picturing a deep green light. As you breathe, imagine that light getting bigger and brighter with each breath until you have the loving space to extend that light to everyone in your life--starting with yourself!"
RELATED: Why Wellness Has Always Played An Important Role In Politics And Activism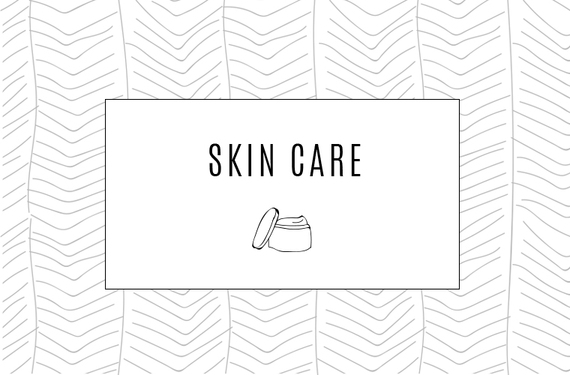 Skin Care
Aesthetician and therapeutic skin coach Hayley Roy echoes the other experts' sentiments that "stress management is a huge concern for people in their 30s." And when it comes to skin, she says, "it's really about maintenance and prevention while shedding bad habits from our 20s."
The number-one thing she says to look for in topical skin-care products at this age: vitamins. "Vitamins C and E are essential for morning care, as they protect and nourish your skin cells from environmental stressors," she says. "My go-to product for all skin types is Kypris Antioxidant Dew, especially since they pair their vitamins C and E with ferulic acid, which is the ultimate antioxidant trio." She also loves Josh Rosebrook's Nutrient Day Cream for 30-somethings, given its calming and sun-protective properties, and stresses the importance of taking time for pampering--regular facials included.
More Reading From Well+Good:
The Plus Factor: We're Predicting A Clean Beauty Revolution
The 3 Most Important Skin-Care Swaps To Make If You're Going Natural
The Natural Beauty Products Well+Good Editors Are Obsessed With Right Now